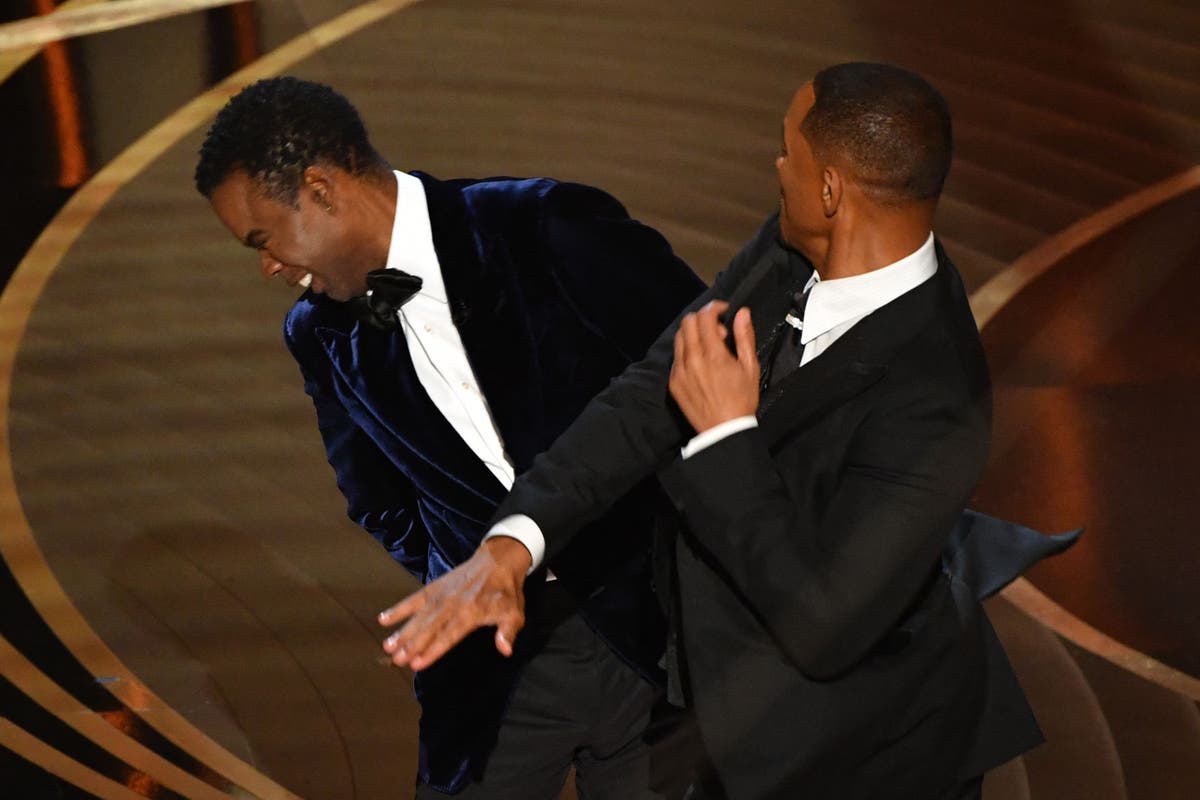 Chris Rock addresses Will Smith Oscars slap during Netflix special
Rock, 58, spoke about the incident in his Netflix special Selective Outrage
Chris Rock has broken his silence on what it was like to be slapped by Will Smith at the Oscars.

Smith sparked controversy after storming the stage at the 94th Academy Awards and slapping comedian Rock over a joke about his wife, Jada Pinkett Smith.

Rock, 58, addressed the incident in his new Netflix special Selective Outrage, his live show from the Hippodrome Theatre in Baltimore in the US which is now available on the streaming service.

"You know what people say, they say, 'words hurt,'" Rock said. "Anybody that say words hurt has never been punched in the face."

The comedian went on to tackle a number of topics including woke culture, Meghan Markle and politics.

"I'm going to try to do the show without offending anyone," Rock said, in a reference to the Smith altercation. "Because you never know who might get triggered."

He went into more detail about the incident during the final segment of the show.

"People are like, 'Did it hurt?' It still hurts! I got Summertime ringing in my ears," Rock said, referring to Smith's 1991 single.

"I took that hit like (Manny) Pacquiao," Rock boasted to cheers from the crowd.

Rock said he believes Smith practices "selective outrage" and that the slap had more to do with Smith and his wife's relationship struggles than the actual joke.

The couple have been open about their relationship problems and have addressed infidelity within their marriage during public interviews.

"We've all been cheated on, everybody in here been cheated on, none of us have ever been interviewed by the person that cheated on us on television," Rock joked.

"She hurt him way more than he hurt me."

Rock ended the special by addressing why he chose not to fight back.

"I got parents! Because I was raised!" Rock said. "And you know what my parents taught me? Don't fight in front of white people."