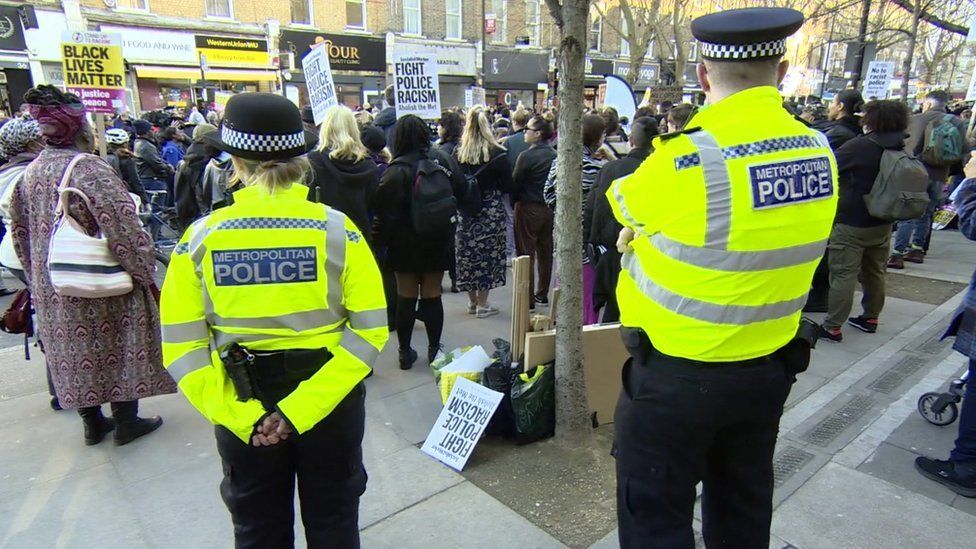 Child Q: Police going into schools should be last resort, teachers say
Police should only get involved in schools as a last resort, the National Education Union's annual conference has heard. The National Education Union believes anti-racism training should be embedded in teacher training.
The move comes after a 15-year-old black schoolgirl, known as Child Q, was strip-searched at a London school in 2020.

A safeguarding report found the search was unjustified, with racism a "likely" factor.

Both the Met and the school have previously issued apologies.

The girl is suing the force and her school in Hackney, east London.

During the conference in Bournemouth, Kevin Courtney, the union's joint general secretary, said what happened had raised "serious questions about safeguarding" and the role of police in schools.

One teacher, Louise Lewis, told the conference: "For this young girl to be forced to strip naked and remove her soiled sanitary towel in front of strangers in the most hostile and unfriendly environment she was in is disgusting."

Another union member, Carly Slingsby, called for police to be removed from schools, because "they have made up their minds about our children before they set foot in the door".

Union members called for government guidance advising police should only be called as a last resort, as well as anti-racism teacher training, and for the union to acknowledge institutional racism in education.

Mr Courtney added "young people should be safe in schools", whether from their peers, from staff or from any adult representing an outside agency.

"For Child Q in December 2020, that simple truth clearly did not apply," he said.

The education secretary previously told the BBC much tougher guidelines are to be introduced in response to the "hugely distressing" strip-search.