The Prince of Wales has vowed to listen to and learn from Canada as it starts a process of reconciliation with indigenous communities.
Prince Charles and Camilla arrived in Canada, of which the Queen is head of state, on Tuesday as part of a three-day jubilee tour.

The royal couple began their visit by meeting Prime Minister Justin Trudeau.

Canada is addressing a national scandal which saw indigenous children die in the school system.

Ahead of the trip, there had been calls for the Queen to apologise over the issue.

Speaking after a formal welcome to St John's, in the east of the country, the prince addressed dignitaries, saying: "We must find new ways to come to terms with darker and more difficult aspects of the past."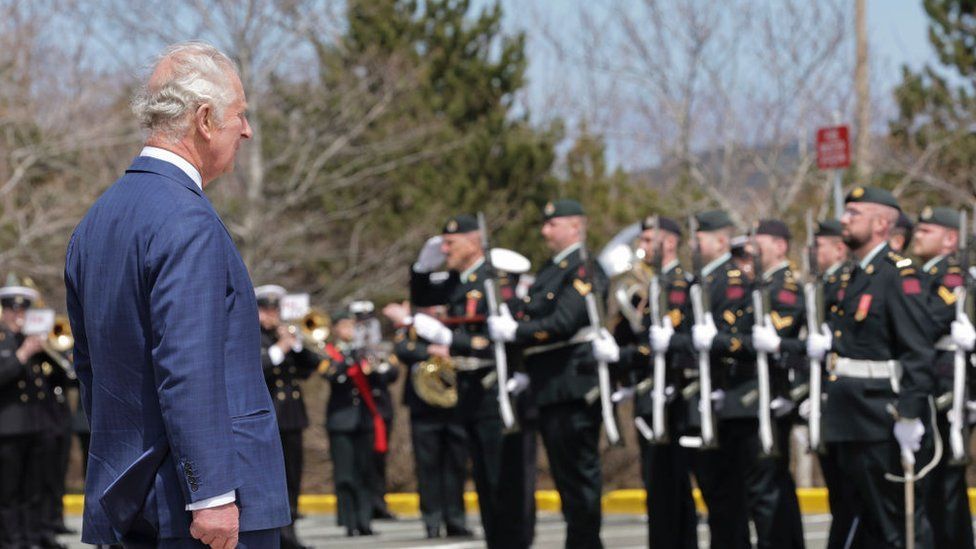 Prince Charles is on a three-day tour of the nation to mark the Queen's Platinum Jubilee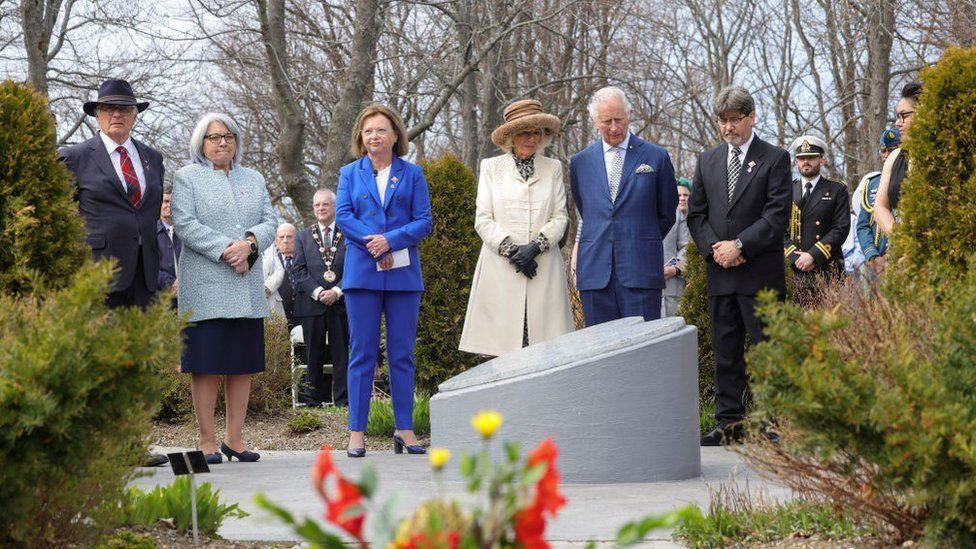 The royal couple observed a moment of silence to honour indigenous children who attended residential schools

He said: "I know that our visit here this week comes at an important moment - with indigenous and non-indigenous peoples across Canada committing to reflect honestly and openly on the past and to forge a new relationship for the future."

The prince added that he and Camilla "look forward to listening to you and learning about the future you are working to build".

A national reckoning over Canada's legacy of residential schools was prompted last year by the discovery of hundreds of human remains in unmarked graves at former church-run schools. Indigenous children had been forcibly relocated to the institutions for generations.

The government-funded boarding schools were part of a policy which attempted to assimilate indigenous children and destroy indigenous cultures and languages.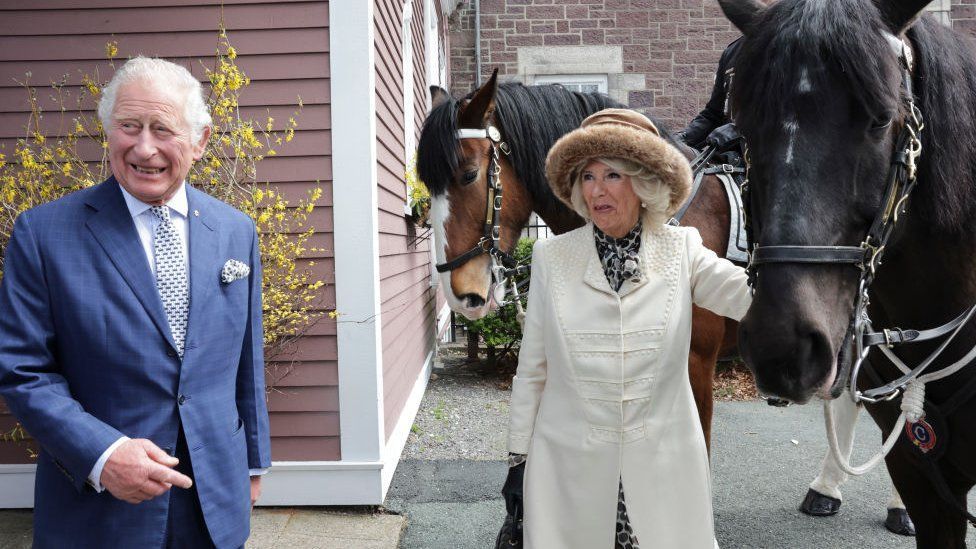 The royal couple met representatives of local communities in Newfoundland and Labrador

The royal couple's tour, which begins in the province of Newfoundland and Labrador, will see them travel to Ottawa and Yellowknife, the capital city of the Northwest Territories.

Pope Francis plans to visit Canada this summer to apologise for the abuse suffered by indigenous people at the hands of the Catholic Church.