In the hours after two massive earthquakes hit southern Turkey, the well-oiled wheels of humanitarian assistance started turning in Sweden and Finland.
The Nordic nations are locked in something of a stalemate with Ankara over their NATO memberships -- as Turkish President Recep Tayyip Erdoğan holds up the process, demanding that Stockholm and Helsinki meet strict criteria before moving forward with ratification.

So could 'earthquake diplomacy' soften Turkey's stance towards the NATO applicants?

It's worked before in the region.

Back in 1999 a powerful quake hit near the Turkish city of İzmit, and the Greeks were among the first to respond with aid, despite decades of enmity between the two neighbours. A few months later when a magnitude 6.0 earthquake hit Athens, the Turks reciprocated with help.

The show of neighbourly good faith led to Greece dropping its objections on Turkey becoming an EU candidate country -- something policy makers in Finland and Sweden will be hoping to see repeated.

What aid have Sweden and Finland given?

The Swedes have so far given €3.3 million in humanitarian support, and sent more than 50 search and rescue experts, search dogs, and medical teams to Turkey.

"The core support that Sweden is already contributing makes a big difference on the ground in Türkiye and Syria," said Sweden's Minister for International Development Cooperation Johan Forssell.

Forssell said his government acted "swiftly and resolutely" but Dr Paul Levin at Stockholm University's Institute for Turkish Studies said they could have moved faster.

"Sweden was late providing aid."

"I don't think that's a lack of trying or will, but that Sweden is not good at swift disaster response," he told Euronews, citing critical Royal Commissions into official responses to the 2004 Asia tsunami, and COVID-19 pandemic.

"I think we are unfortunately not good at disaster response," Levin said.

On the EU level, Sweden -- which currently holds the rotating presidency of the European Council -- convened the bloc's Integrated Political Crisis Response mechanism last week, to coordinate all EU support for both Turkey and Syria at political level.

Swedish PM Ulf Kristersson and Ursula von der Leyen also announced they'll organise an international donor conference for Turkey and Syria in March.

In Finland, the government response has been fairly fast and robust, and loudly telegraphed to Ankara.

Helsinki provided heated emergency accommodation, including tents and stoves, for 3,000 people; and coordinated delivery of supplies through NATO.

The Finns have also sent search and rescue experts, and also contribute multilaterally through the UN's Central Emergency Response Fund, which has so far given $50 million (€46.65 million).

"Tens of thousands of people have died and the destruction is very extensive. The need for emergency accommodation in the area hit by the earthquake is huge," said Finland's Interior Minister Krista Mikkonen.

"By sending material assistance, Finland aims to help people meet their basic needs. It is important that we provide help to the earthquake area as soon as possible."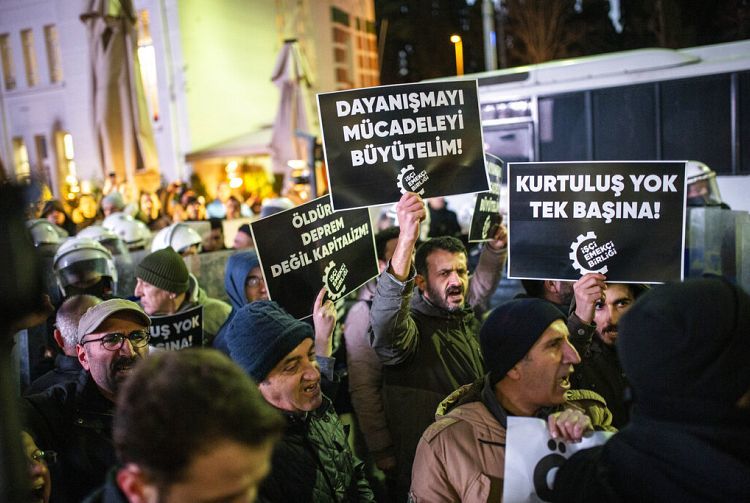 What's the situation in Ankara?

Whether Turkey's government has the bandwidth to handle NATO applications during a time of unprecedented crisis is debatable.

With a general election still scheduled for 14 May, Erdoğan had been using Sweden (and to a lesser extent, Finland) as a political straw man, painting the country as a place that harboured terrorists and as a risk to Turkey's national security.

If the election is somehow postponed, Erdogan might still need a bogeyman as a distraction to mounting political problems at home, a tactic that may not work so well a second time.

"The NATO news in Finland has not fully taken into account how this massive human catastrophe has changed the Turkish political landscape and discussion," explained Ozan Yanar, a Finnish politician who was born in Turkey, and served as a Greens MP from 2015-2019.

"Right now all the Turkish focus is on these earthquakes, and it will stay on earthquakes for a very long time," Yanar told Euronews.

Yanar said he thinks it unlikely any Turkish politician would try to shift the focus away from any official failings in earthquake preparedness or response, as they would find themselves "in the midst of huge political criticism."

"People are angry Turkey was not ready for this, and the state actions after the earthquakes have been very slow. People would be harshly disappointed and criticise the regime if they would start to speak about NATO, which is not the main topic in Turkey right now," said Yanar, who is running for parliament again in Finland's spring elections.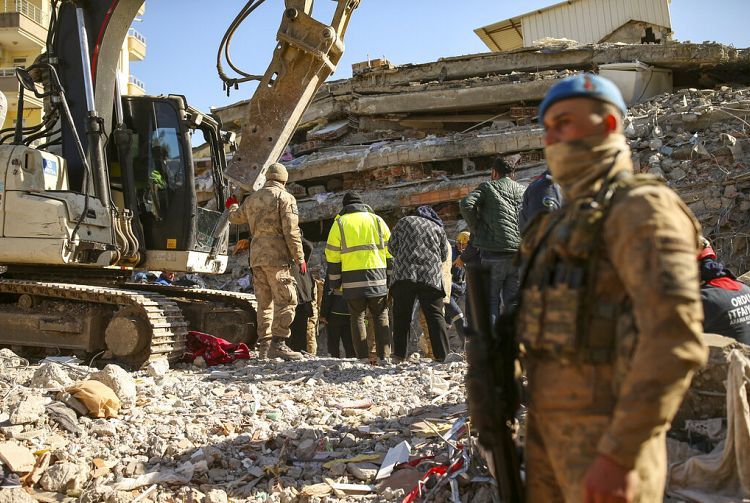 What are the chances of 1999-style earthquake diplomacy?

Paul Levin from Stockholm University thinks the chances are low that anything Sweden and Finland do to help with humanitarian aid will move the needle for Turkey on ratifying NATO membership.

"I just dont see any real impact in terms of public relations on the Turkish side," he said bluntly, describing a country currently in turmoil, with a "messy" political situation.

Quite the opposite: "If Erdogan sees he has been hurt by this, and sees he won't be able to win the election, he has a strong incentive to pospone it," said Levin.

"The more desperate he becomes politically, the more appealing those kind of tactics will be. I think he will do just about anything to get re-elected."

That could mean continuing to demonise Stockholm in particular, for failing to deport Kurds that Turkey says are terror suspects.

Ankara wants Finland and Sweden to deport some 130 "terrorists" before it will approve their bids to join NATO. Erdogan declared in January that the Nordic countries must "hand over your terrorists," with Sweden saying Turkey had made demands that could not -- and would not -- be met.

"Maybe it's a bit early to speculate what will happen, but so far I have not seen any of the positive outcomes of diplomacy," said Levin.