For thousands of BTec students, this year's results day came and went without an outcome - after a delay in issuing grades. For about 2,000 of them, the delay is dragging on, according to exam board Pearson. From the endless refreshing of websites, to dismay at communication, and a scramble for accommodation, this is how two students were affected.
Holly Whitford-Hughes was still without results on Sunday morning meaning her dreams of studying criminology with forensic psychology at the University of West London were on hold.

The 20-year-old from Hilton in Derbyshire, who has now received the grades for her BTec in uniformed public services, said there was an overwhelming sense of "being let down".

Holly points to the fact that A-level results every year are a staple of newspaper front pages, but on Thursday there was "no mention" of the delays to BTec results until it got coverage more widely this weekend.

"Everyone sees BTecs as maybe not as good or not as rewarding, but just because we don't have to sit the big exams at the end doesn't mean that it's not as hard work," she says.

Holly felt the experience of lockdowns, school closures and general disruption to the lives of teenagers during the Covid pandemic - and then the disruption caused by the delay - made her question what all the work had been for.

"They put out a statement saying it happens to a small percentage every year, but it's concerning that over several years they can't get it right," she adds.

"What is going on that they're getting it so wrong, but other exam boards like AQA who are doing pure A-level results don't get it wrong?"

Her university place is now secure, though, and her foresight in securing accommodation before her results dropped means she has, at least, somewhere to live.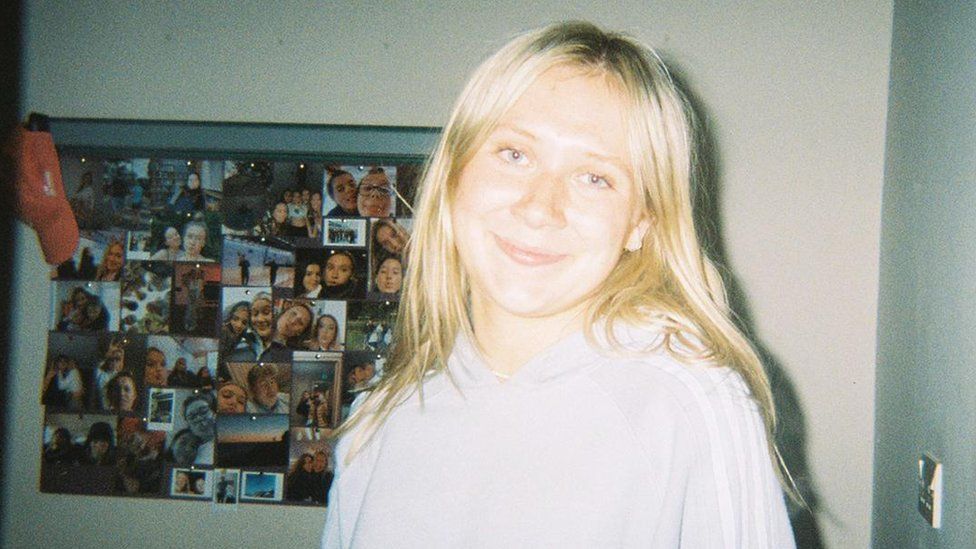 Olivia Chester believes similar delays to thousands of A-level students would have had much more attention

For Olivia Chester, a room near Cardiff University's campus remains elusive after the delay in receiving the result of her BTec in business left her scrambling for options.

The 18-year-old, from Stratford-Upon-Avon in Warwickshire, endured an "immensely stressful" wait of more than 30 hours until her place to study business management was confirmed on Friday evening.

She believes a big part of the problem is the negative perception of vocational qualifications among the media, government and wider public.

Olivia argued if there had been similar issue with A-Level grades delays "would have been a way bigger deal and sorted way quicker", rather than taking days to resolve.

Speaking to BBC Radio 5 Live, she said she thinks students who take BTec and similar courses are "seen as lesser than" those who do more traditional exam-based qualification.

"It's so important that almost everyone starts to realise that we are seen as below A-level."

On Saturday, another BTec student told the BBC his dream university ended its clearing process before he received his grades.

Pearson has not revealed how many students are yet to hear, but has said that less than 1% of BTec students - who number about 200,000 - were still waiting qualifications as of Sunday afternoon.

The board said it was releasing results hourly and claimed the issues were not "systemic", but that they were finding that the reasons for the delays are "unique to each school or college".

Pearson also had problems with delays getting its BTec results out in 2020, when students similarly claimed to have been "forgotten about" for days.

Another exam board, OCR, has also had delays issuing Cambridge Technicals results to some students this year, and two years ago.

A spokesperson for Pearson reiterated its apologies that some are still waiting for their results.

It said staff were working "around the clock to resolve any remaining issues" with schools and colleges.

"Our team has delivered hundreds of results yesterday and today and we are here all weekend working to deliver more results as soon as we can," it added.

Pearson explained the best thing students can do is "contact their university of choice directly, so that they know they want the offered place and can hold it".

"Or we are happy to call their university for them to explain the situation."

On Saturday. Education Secretary James Cleverly said: "Students should be reassured that UCAS has asked universities to hold places for students in this position. Any student holding an offer who is worried should contact their university for advice."