A man has died after being hit by the tail rotor of a helicopter in Greece.
It is believed Jack Fenton, from Kent, had just disembarked from the Bell 407 aircraft in Athens.

Greek police arrested two pilots and a member of the ground crew in connection with the 22-year-old's death. They are facing charges of negligent homicide.

The Foreign, Commonwealth and Development Office (FDCO) said: "We are supporting the family of a British man who has died in Greece."

A statement from Mr Fenton's employer, Ball Street Network in London, said: "Our team is in shock having just found out about this tragic news.

"Our love and thoughts are with Jack's family and friends."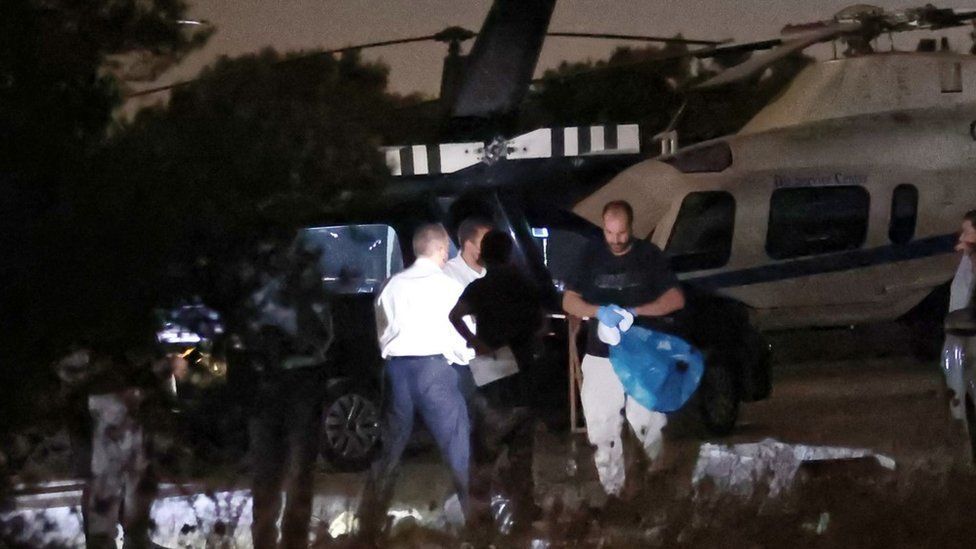 Emergency workers were pictured at the scene of the accident

Mr Fenton was among a group of holidaymakers returning from the Greek island of Mykonos by private helicopter, and had just landed at an airport close to Athens.

He is said to have walked behind the helicopter, whose engine was still running, and was struck and killed by the blade.

Investigators will examine whether the necessary procedures were followed before passengers were allowed out, although police sources have told the BBC the main pilot was experienced.

The three arrested men have been released without charge while the investigation continues.

The FCDO also said it was "in contact with the local authorities".

'Keen footballer'

Mr Fenton was a former pupil of Sutton Valence School, near Maidstone, Kent.

A statement from headmaster James Thomas said: "Our school was very sad to hear the tragic news about Jack this morning.

"He was a very popular member of the community, and we have sent our condolences to the family.

"Our thoughts and prayers are with all those affected by the incident."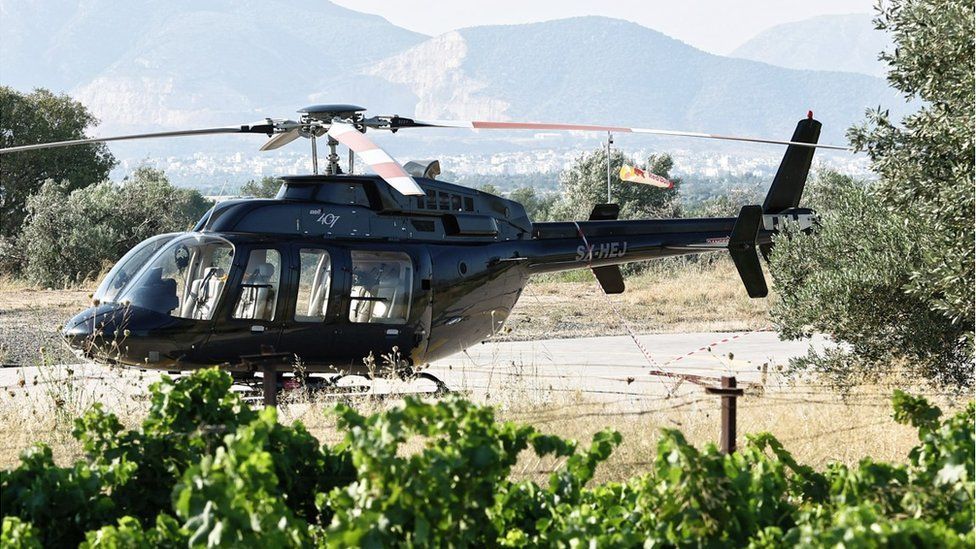 The Bell 407 had just landed in Athens

Mr Fenton also attended Oxford Brookes University.

Paying tribute, a university spokesman said: "Jack was a keen footballer and helped lead his team as vice captain, keeping everybody positive and enjoying the opportunity to play even in a Covid-affected season.

"He continued to support the football club after his graduation as an active alumnus."