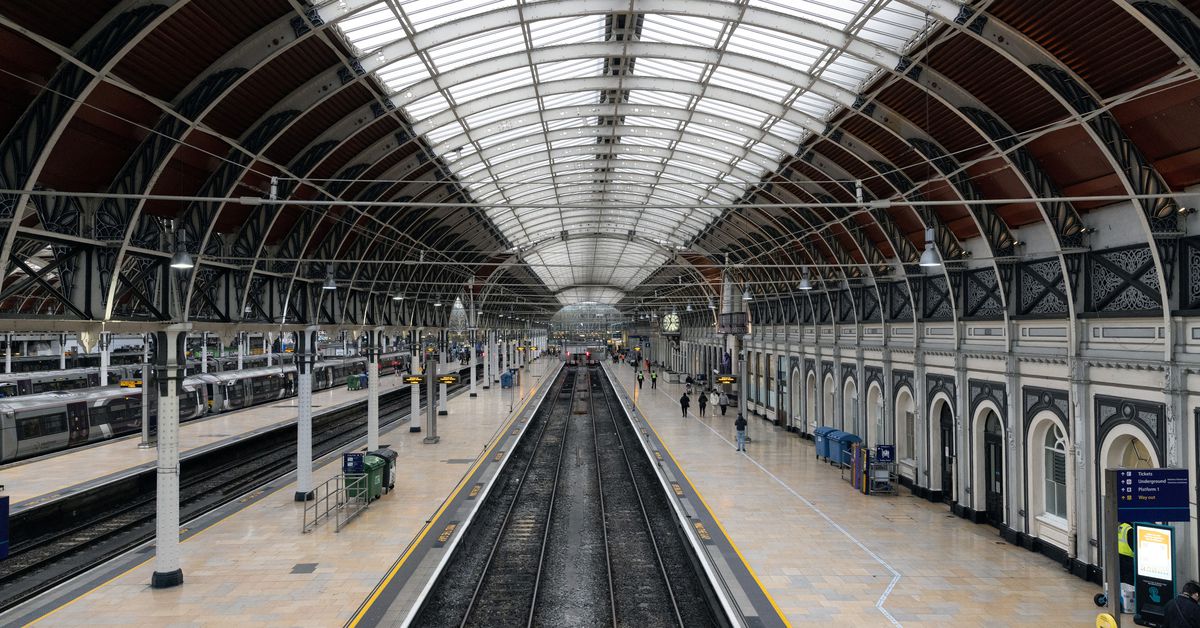 British rail workers start new year with week-long strike
British rail workers kicked off the new year with a week-long strike on Tuesday, disrupting the return to work for millions of commuters in the latest bout of industrial action to hit the country.
Britain is in the grip of its worst run of worker unrest since Margaret Thatcher was in power in the 1980s, as surging inflation follows more than 10 years of stagnant wage growth, leaving many workers unable to make ends meet.

Repeated rail strikes have crippled the network in recent months while nurses, airport staff, paramedics and postal workers have also joined the fray, demanding higher pay to keep pace with inflation that is hovering around 40-year highs, reaching 10.7% in November.

Teachers are due to go on strike in Scotland next week.

"Due to industrial action, there will be significantly reduced train services across the railway until Sunday 8 January," Network Rail said.

"Trains will be busier and likely to start later and finish earlier, and there will be no services at all in some places."

The government has said it cannot afford to give public sector workers an inflation-matching rise, meaning there is no end in sight to what has been dubbed a new "winter of discontent" in reference to the industrial battles that gripped Britain in the late 1970s.

A YouGov poll published in December found two-thirds of Britons support the nurses' strike. The majority of those surveyed said the government was most to blame for the action and Prime Minister Rishi Sunak could suffer if the disruption runs through 2023.

Mick Lynch, the head of the RMT rail union, said the government seemed content for the strikes to go ahead.

"All the parties involved know what needs to be done to get a settlement, but the government is blocking that," Lynch told the BBC.

The government has called on union bosses to return to the negotiating table, aware that the strikes are taking a heavy toll on businesses that rely on commuters, such as coffee shops and pubs in town centres.

"The only way you get a deal sorted out is to get the trade unions and employers around the negotiating table and not on the picket line and that's what I want to see happen," Transport Minister Mark Harper told Times Radio.