A pregnant woman has recounted the "horrendous" conditions she endured as a modern slavery victim.
Maros Tancos tricked the victim and numerous other vulnerable Slovaks into coming to the UK with the promise of a better life.

But instead Tancos and co-conspirator Joanna Gomulska, of Bristol, used them as slaves.

The pair were jailed on Wednesday after being found guilty of modern slavery and human trafficking offences.

The woman, who gave birth while working for the couple, said: "I knew I could not leave, there was nothing I could do."

She spoke as Tancos was jailed for 16 years and Gomulska nine years at Bristol Crown Court.

The trial heard how they kept vulnerable Slovakians as slaves - forcing them to work at their car wash during the day and other jobs at night - and spent their earnings on gambling, buying cars and funding their lavish lifestyles.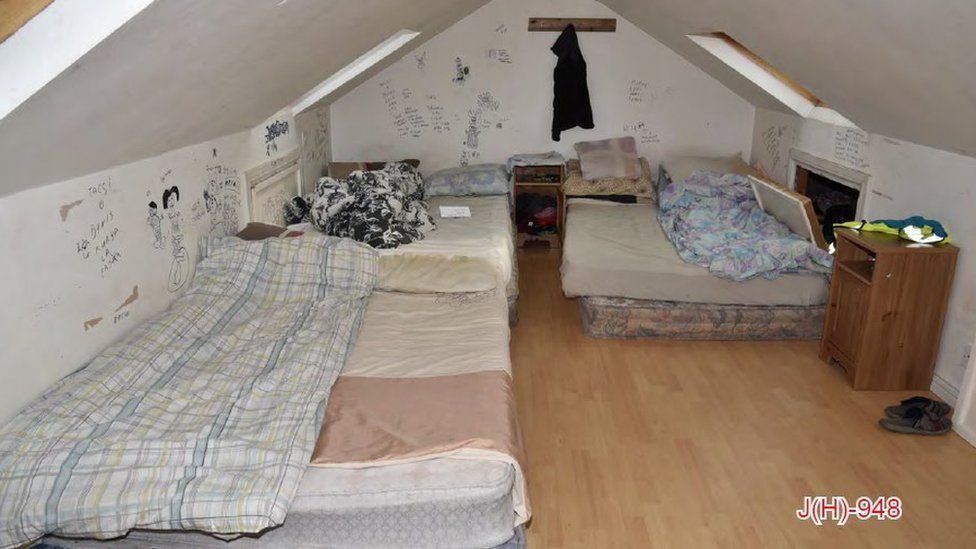 One female victim said they had "no life" under the couple's control and were kept in a squalid bedroom

National Crime Agency investigators found that Tancos and Gomulska failed to pay a minimum of £923,835 in wages, calculated as if Tancos had paid his victims minimum wage for eight hours a day

Jailing them, Judge Martin Picton said their victims "represented a cash value to you in a way cattle would to a farm".

The pair "trapped" their victims into forced labour "solely for the financial benefit" of themselves, he added.

The woman - who has since returned to her home country - said that she had a "good life" in Slovakia and came to the UK to get a better job.

She said she did not know Tancos or Gomulska before arriving but was told that "everything will be provided".

Despite her working numerous jobs, Tancos - who controlled his victims' bank accounts - only ever paid her €200 (£171).

"We didn't have time to sleep," she explained.

"We were working, we had some food then we went to bed and then we had to go to work."

'Cattle on a farm' - Points West Home Affairs Correspondent Charlotte Callen

Tancos and Gomulska were told they'd seen their victims in terms of their cash value - using them like "cattle on a farm".

The pair used the proceeds to pay for cars and second homes while their victims lived in squalid conditions.

Police believe the victims are owed at least £1million in lost earnings that Tancos and Gomulska stole from them.

Today marks the end of a five-year investigation by the NCA into their crimes and will hopefully give their victims at least some sense that justice has been served.

The woman said she slept in one room with five or six other women, while between six and seven men slept in the attic.

Tancos controlled their lives so much that they had to ask permission to go to the shop, she said.

All this abuse meant that her daughter was "very poorly" when she was born because they were living in a room with no bed and only a "mattress on the floor".

"When my baby was born it was undernourished, it was horrendous," she explained.

"I was always waiting for things to get better (but) I knew deep inside he was a fraudster."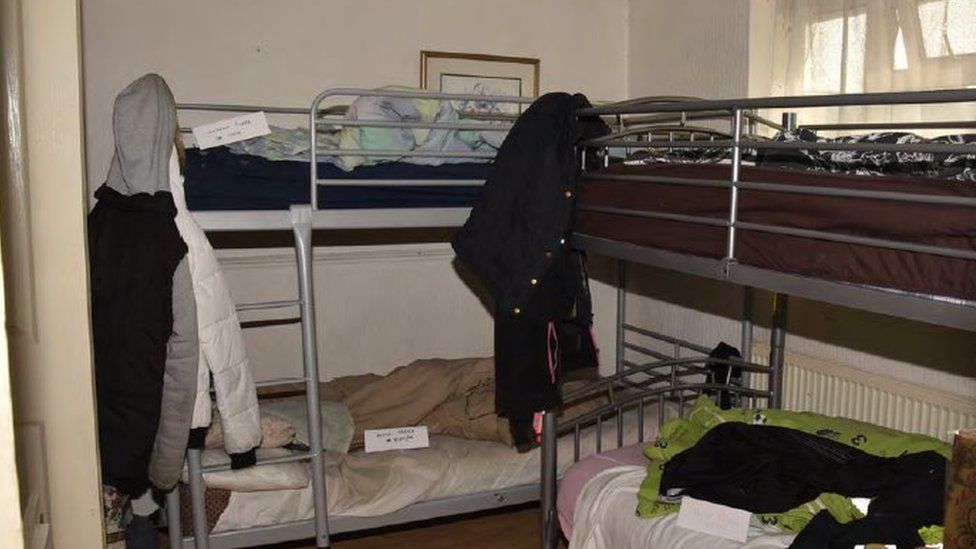 The slavery victims were made to sleep in cramped conditions

Another victim said the house appeared nice at first but it soon "became a gate to hell" when they discovered that life would not be as they imagined.

"I went there because I wanted to provide for my family and give them more than what they had in Slovakia but the life that I had in Maros' house changed my life completely."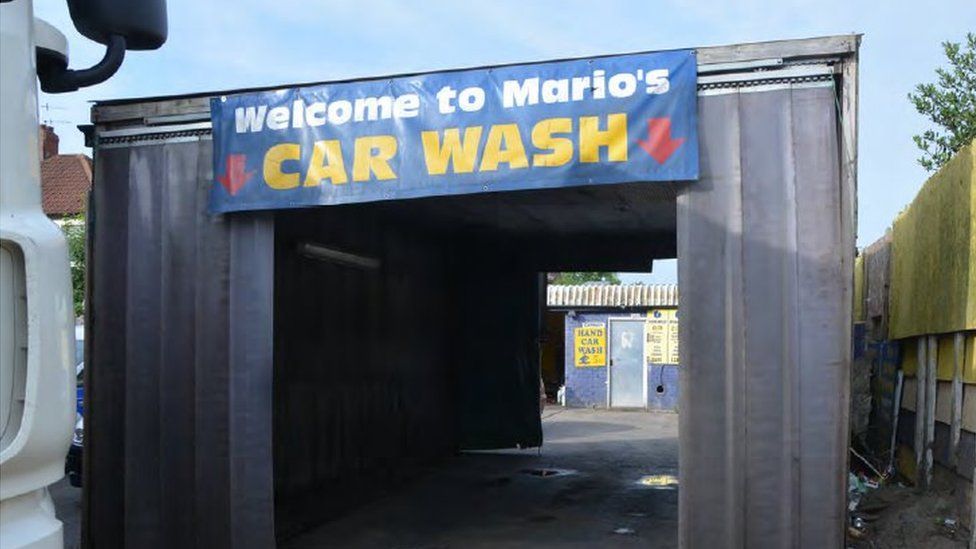 The victims would work all day in the car wash then have other jobs during the evening

Speaking since escaping the couples' control, the woman said she is "very happy" because her daughter was "very poorly" but has since recovered.

The trial heard that on arrival in the UK, the couple took their victims' identity documents and phones, meaning they could not travel independently or leave.

They were forced to work at the couple's car wash business during the day and perform other jobs at night.

Tancos and Gomulska kept their victims' bank cards and forced them to open bank accounts. They also applied for loans and credit cards in their names.

Between 2010 and 2017, almost £300,000 was transferred from their victims' accounts.