A man in his 50s has been arrested on suspicion of attempted murder after storming a petrol station with a knife.
Staff were seen fleeing to a safe room as the stand-off at Morrisons Daily in Hengrove Way, Bristol, unfolded.

Armed police and a negotiator were called to the scene shortly after 07:30 BST and the public was urged to avoid the area.

Police said an injured man in his 20s was being treated for non life-threatening injuries in hospital.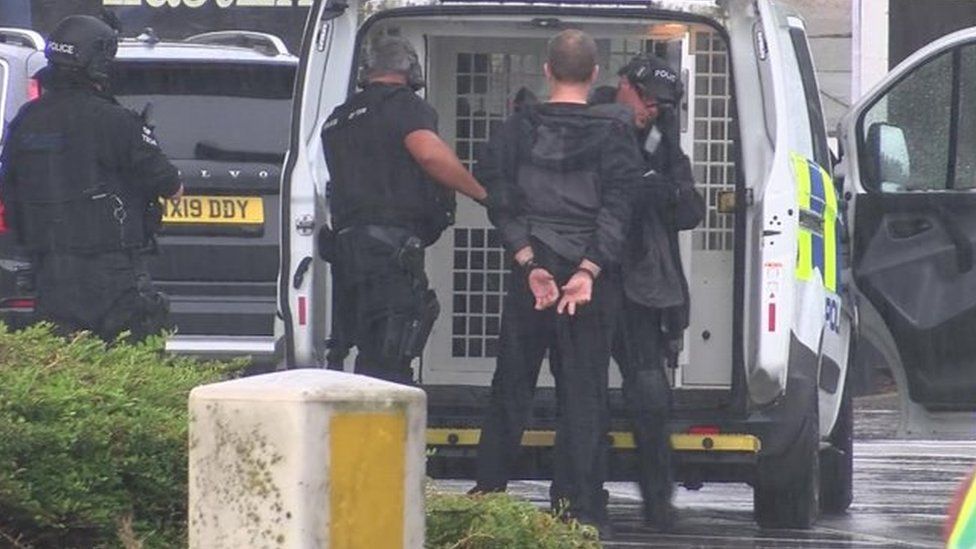 The suspect was led away in handcuffs and escorted into an ambulance following two hours of negotiation.

An Avon and Somerset Police spokesman said the man was at a police custody unit and would be assessed by health professionals.

He added that people in the area may have heard a number of bangs that came from police distraction devices and a baton round that was discharged.

It said these "were minimal force options" that presented the least risk to the public, the suspect and officers.

Investigations at the scene continue.

At the scene: Andrew Plant, BBC News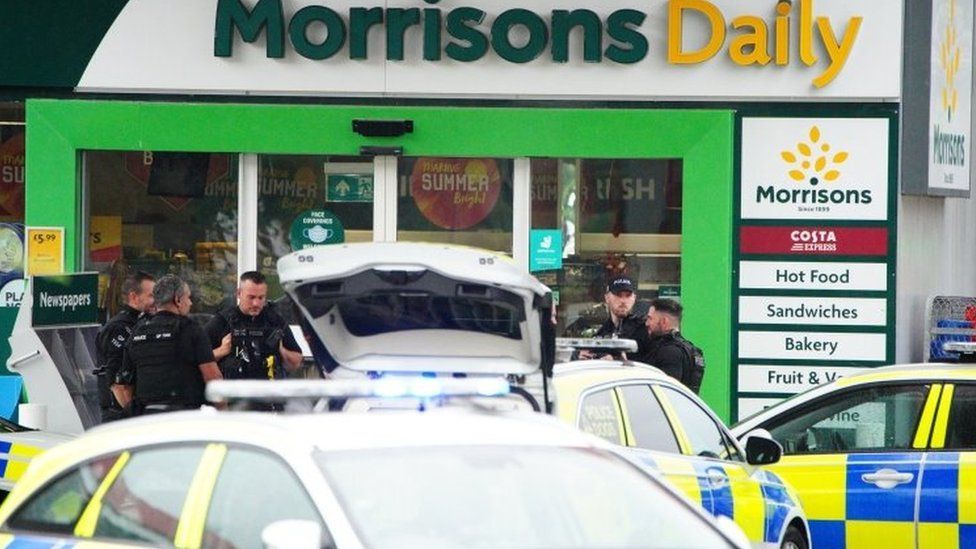 When we arrived at about 09:45 BST you could see there were armed police outside the doors of the Morrisons Daily.

And then very quickly, within 30 seconds, they went inside and there was a series of bangs.

You could see the flashes from outside here on the road.

A couple of minutes later, a man was led out in handcuffs and taken over to one of the vans, then he was taken away by ambulance a short time later.

There are still lots of police here. The roads are still closed.

First Bus runs services in the area and warned of long delays as the road closure meant its buses were prevented from leaving the depot.

A company spokesperson apologised for the disruptions to its services.

They added: "The safety of our drivers and customers is paramount and we would never do anything that could put them or anyone else in harm's way, therefore services only resumed once the police told us it was completely safe to do so, however we anticipate it will be some time before we get services running normally."