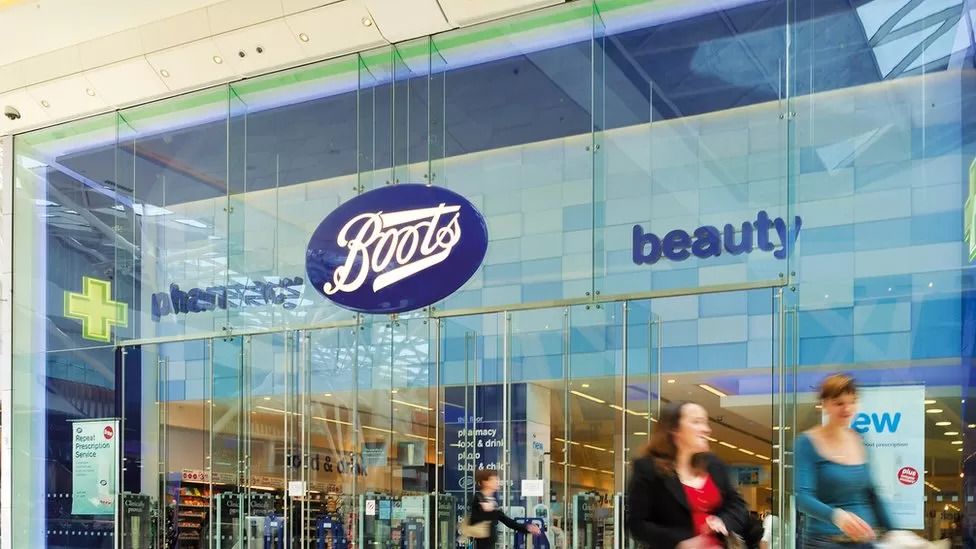 Boots loyalty points value reduced
Boots is changing the way its loyalty card works by offering discounts on more of its own-brand products but reducing the monetary value of points.
The health and beauty retailer said that from May, holders of the Advantage Card would collect 3p worth of points for every £1 spent, instead of 4p.

The move comes when many retailers' costs are increasing amidst record rises in energy bills and overheads.

Boots, owned by US firm Walgreens, is also the UK's biggest pharmacy chain.

It said the move was in response to customer feedback.

It added that customers would be able to save 10% in store on 6,000 of its own-brand products.

It said customers would also save on hundreds of products with its Price Advantage scheme in a move which was to "make things stretch that little bit further". Price Advantage allows Boots card holders exclusive access to lower prices on certain products.

On its website Boots said: "We understand that more customers are looking to access instant savings, so offering 10% off our Boots own brand range will give even more opportunities to save.

"We understand that many customers still love saving up their points for big purchases in the future, so will continue to offer 3p worth of points for every £1 spent at Boots."

The retailer said points accrued until 23 May would not change in monetary value.

It also said students would continue to receive a 10% discount storewide, alongside the extra 10% for Boots branded products.

Recent research suggests that shoppers have been switching away from branded products at certain retailers and opting for own-brand equivalents to save money at the till, as inflation - the rate at which prices rise - reaches record highs.