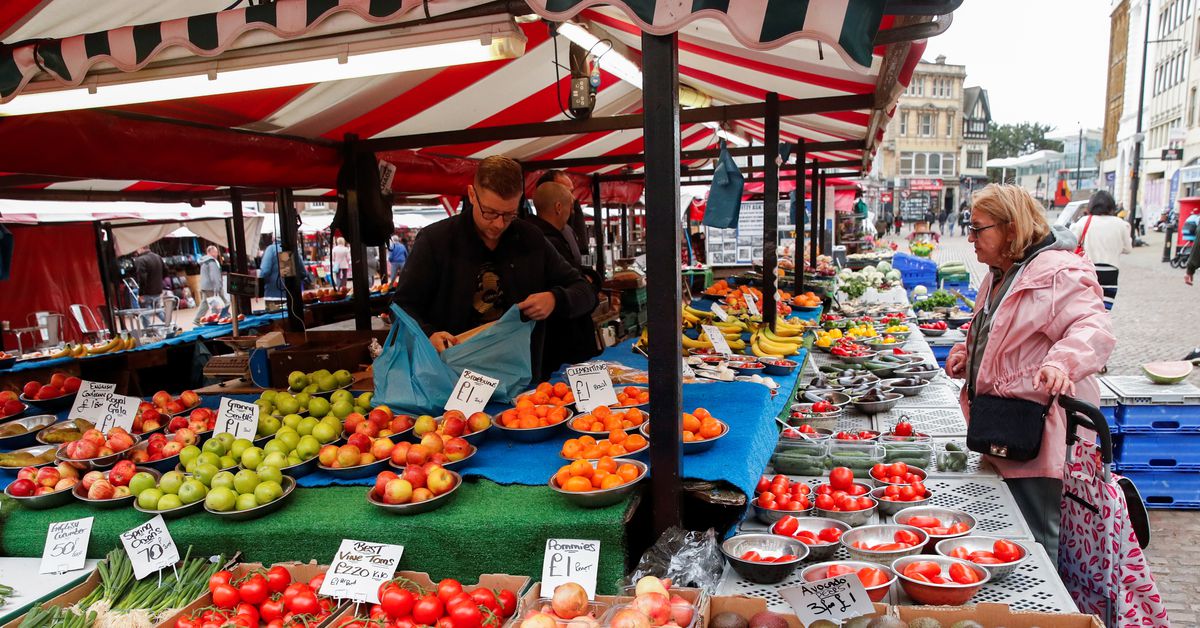 BoE's Cunliffe says sustained rate hikes may not be needed
Bank of England Deputy Governor Jon Cunliffe said on Monday that the central bank may not need to take sustained action to stop expectations of persistent high inflation from becoming fixed in public thinking, as there were few signs of this so far.
Cunliffe, the only BoE policymaker to vote against the central bank's March 16 decision to raise Bank Rate to 0.75% from 0.5%, warned against comparisons with 1970s when a self-reinforcing spiral of inflation and expectations took hold.

Russia's invasion of Ukraine was also likely to lead to a sharper slowdown later this year and early in 2023 than the central bank had forecast in early February, making a long-term inflation overshoot less likely, he added.

The deputy governor's comments underscore the differences among rate-setters, some of whom think the BoE should be more active in discouraging expectations of persistently high inflation.

Cunliffe said there was a risk that businesses and workers might assume high inflation was here to stay, and try to increase their prices and wages accordingly.

But he stressed that companies and workers did not have the same pricing power as in the late 1970s - when many workers received big inflation-linked pay rises, even as unemployment rose sharply.

Moreover, the wage-inflation spiral in the 1970s came after many years of high inflation, he added.

"I do not think we are yet seeing a psychology of persistently higher inflation emerge," Cunliffe said in a speech to University of London's European Economics and Financial Centre.

"I am not at present convinced that we will inevitably have to lean heavily and constantly against an embedding of an inflationary psychology."

Financial markets price in BoE interest rates hitting 2% by the end of this year, an outlook that Cunliffe said was not one he could easily explain.

Consumer price inflation hit a 30-year high of 6.2% in February and the government's budget watchdog two weeks ago forecast it would go close to 9% in late 2022, contributing to the biggest fall in living standards since at least the 1950s.

While the BoE raised interest rates last month, it softened its language on the need for more increases as households face a huge hit from soaring energy bills - something that is likely to slow the economy and eventually inflation.

Cunliffe warned monetary policy could end up too tight once energy prices stabilise, even at a permanently higher level.

"The risk is that ... you actually wind up with monetary policy that bears down on the economy," he said in a question and answer session after his speech.