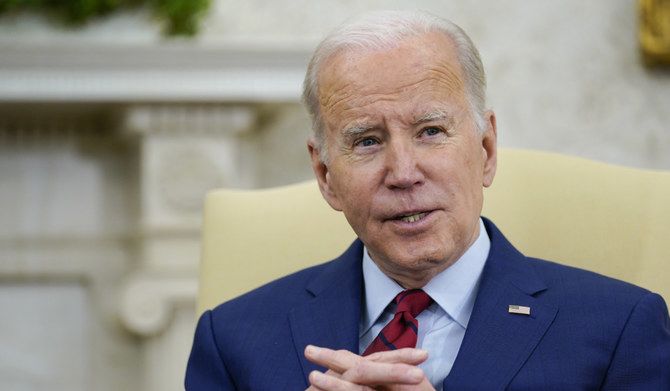 Biden had cancerous skin lesion removed in February
US President Joe Biden, 80, had a cancerous skin lesion successfully removed from his chest in February, his doctor said Friday.
The lesion, detected during a routine medical examination, was a basal cell carcinoma, which "do not tend to 'spread' or metastasize," Biden's physician, Kevin O'Connor, said in a report made public by the White House, adding that "no further treatment is required."

The lesion was removed during Biden's annual medical checkup on February 16, after which the president was declared "fit for duty."

"The site of the biopsy has healed nicely and the president will continue dermatologic surveillance as part of his ongoing comprehensive health care," O'Connor said in the Friday report.

He noted that basal cell carcinoma were generally more innocuous than "more serious skin cancers such as melanoma or squamous cell carcinoma."

"President Biden remains a healthy, vigorous, 80-year-old male, who is fit to successfully execute the duties of the Presidency, to include those of as Chief
Executive, Head of State and Commander in Chief," O'Connor, said in February following Biden's medical examination.

The checkup was the final one before an expected announcement by Biden, the oldest person ever to be US president, to declare he is running for reelection in 2024.

At the February appointment, Biden completed a series of tests that he began last year at Walter Reed National Military Medical Center, a complex in the Washington suburbs with a presidential facility.

O'Connor at the time wrote that the president had spent "a good deal of time in the sun in his youth" and that he had already been treated regularly for removal of localized, non-melanoma skin cancers.