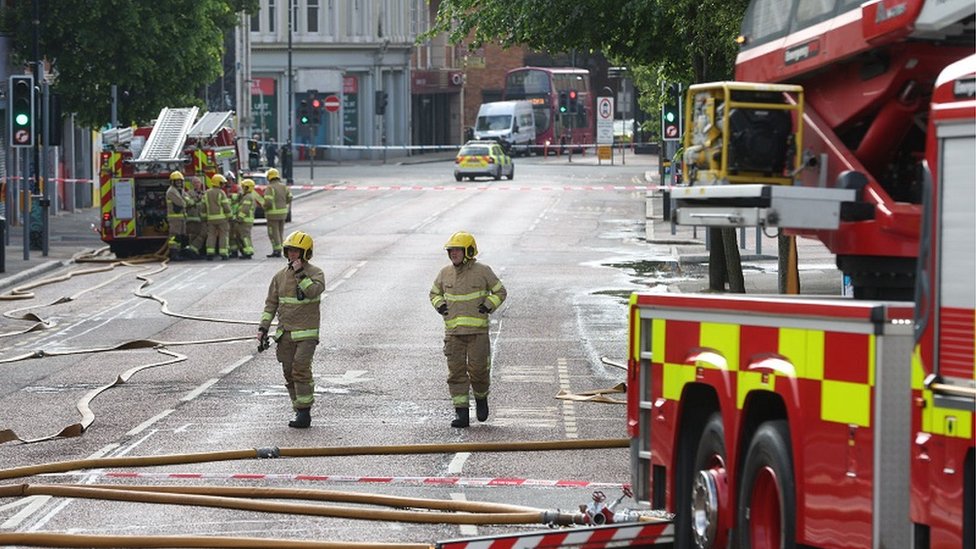 Major Fire Breaks Out on Samuel Street in Belfast, Road Closures in City Center
A large fire has broken out at a building on Samuel Street in Belfast, resulting in multiple road closures in the city center.
The Northern Ireland Fire and Rescue Service (NIFRS) was called to the scene at 02:40 BST on Wednesday and has described the fire as "significant." Crews are working to prevent the fire from spreading to other buildings and have closed several roads, including North Street, Millfield, Union Street, Royal Avenue, Gresham Street, and Winetavern Street.

Police have urged motorists and the public to avoid the area and seek alternative routes if possible.

Local residents have been advised to keep their windows closed.