No country would allow public office holders to breach their oath of allegiance or betray their countries, foreign ministry representative says after Western nations condemned unseatings as politically motivated.
The Chinese foreign ministry's office in Hong Kong has hit out at Western nations who criticised the government's disqualification of opposition district councillors, with a spokesman accusing the overseas politicians of "fishing for fame with a deceiving democracy playbook".

Unseating the community-level elected officials over invalid oaths was a legitimate action for the administration to take, the spokesman said on Friday. The pledges of allegiance are required under the national security law that Beijing imposed last year, but critics have argued the oath-taking is being used to further squeeze out the opposition from the city's political affairs.

"It is an international common practice to require an oath of allegiance, set out the qualifications of public office holders and ensure their national identity and political loyalty", he said. "No country will ever allow such holders to breach their oath or betray their countries."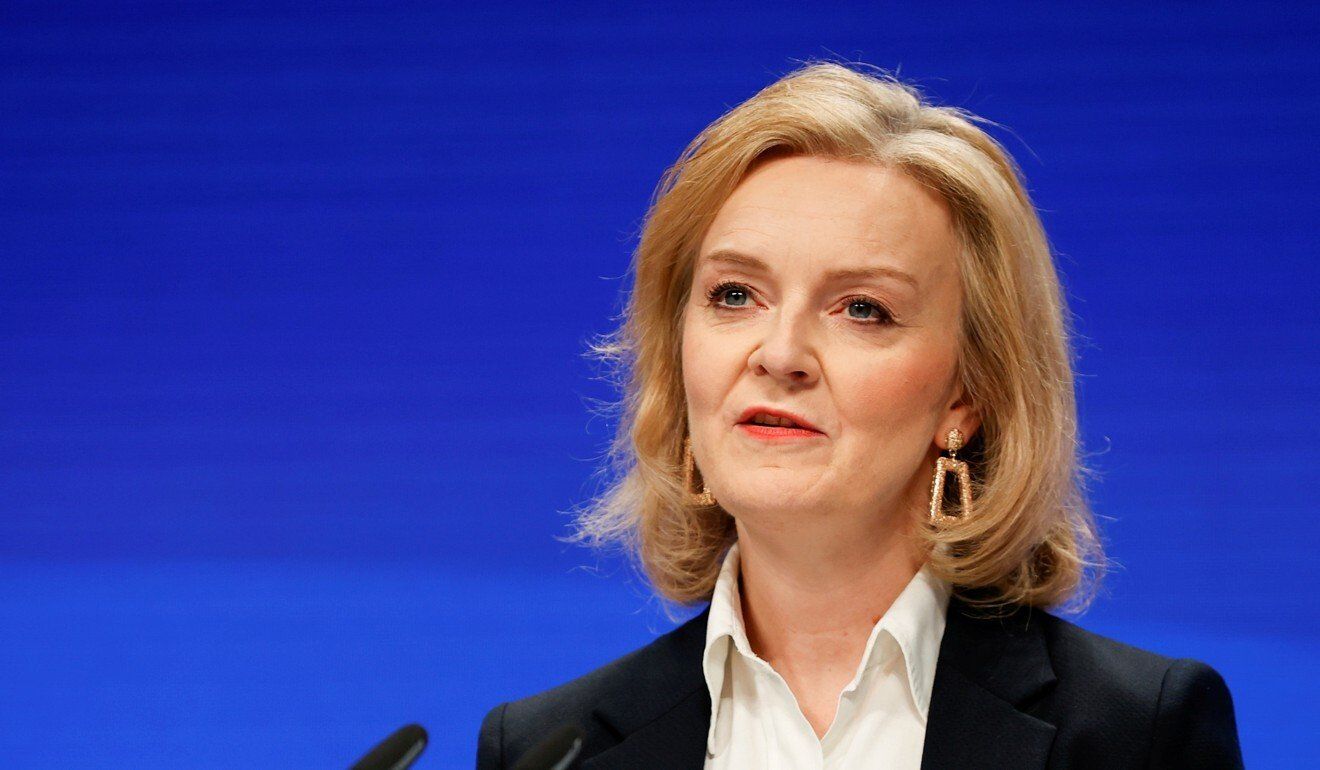 British Foreign Secretary Liz Truss.

The home affairs chief announced on Thursday that 16 district councillors would be ousted from their positions because of invalid oaths, bringing the total number to 55.

In response, the United States, Britain and the European Union accused the Hong Kong government of stripping Hongkongers' democratic rights.

"These retroactive and targeted disqualifications, based on the Hong Kong authorities' arbitrary determination that these district councillors' loyalty oaths are invalid, prevent people in Hong Kong from participating meaningfully in their own governance," US State Department spokesman Ned Price said.

British Foreign Secretary Liz Truss said it was "deeply concerning that 55 district councillors have been disqualified and over 250 pressured to resign for political reasons".

"The Hong Kong government must uphold freedom of speech and allow the public a genuine choice of political representatives," she said.

Following Beijing's imposition of the national security law in June 2020, the requirement for top officials, legislators and judges to pledge allegiance to the city was extended to ensure all public officers, including civil servants and district councillors, were sufficiently "patriotic".

The foreign ministry spokesman said Western politicians who criticised the disqualifications were acting with ulterior motives.

"These politicians vilified the national security law … emboldened anti-China, destabilising forces in Hong Kong and interfered in Hong Kong affairs and China's internal affairs," he said.

"What they are concerned about is not Hong Kong's social security, stability, development and prosperity, but whether Hong Kong can continue to be used as a pawn to curb China's growth. Their trick of 'fishing for fame' with a deceiving democracy playbook has been seen through."

The security law had helped Hong Kong people better exercise their freedoms and rights in peaceful and stable social conditions, the spokesman argued, adding: "One will never see a clear blue sky in Hong Kong with tinted glasses."

A spokesman for the Hong Kong government also condemned Western politicians of interference.

Two years ago the opposition bloc won 392 of the 452 directly elected council seats, giving them control of all but one of the city's 18 districts.

But about 260 opposition councillors resigned earlier this year after rumours circulated they would have to pay back their accrued salaries if ousted over their oaths, while others have been jailed or left Hong Kong altogether.

The 208 remaining district councillors from across the political spectrum were invited to pledge their allegiance at four oath-taking sessions held between September 10 and October 8,

Authorities validated the pledges of 147, including at least 49 from the opposition bloc, while 55 were disqualified, including six who did not show up.