The BBC has announced that it plans to stop airing CBBC and BBC Four as traditional broadcast channels.
Director-general Tim Davie announced the content of these networks will continue to be produced and made available for online platforms.

This means they would only be available on BBC iPlayer, with Radio 4 Extra moving to BBC Sounds, rather than via their traditional broadcast outlets.

He added that the corporation's two news channels will be merged into one.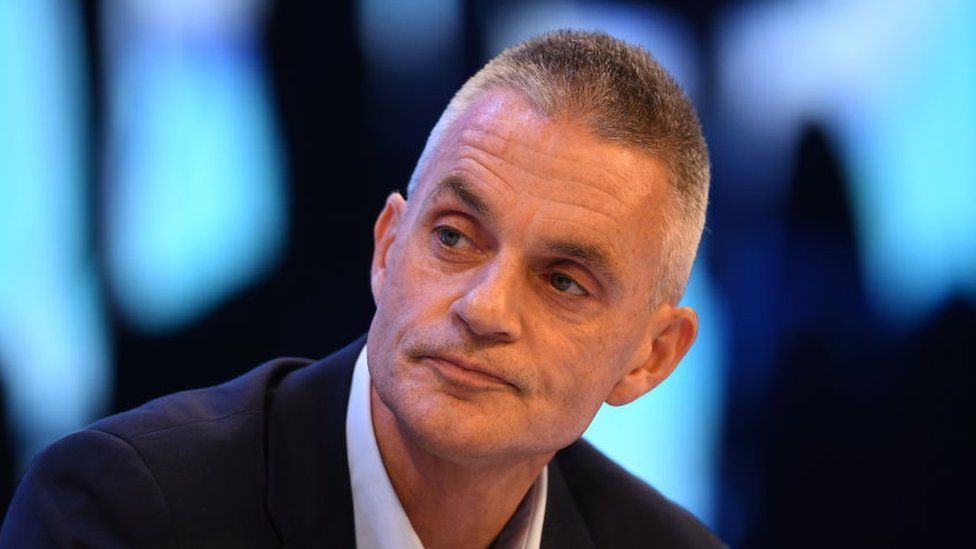 Tim Davie said: "We are moving decisively to a largely on-demand world"

The corporation currently has two different news networks for UK and World audiences, and the changes are part of cost-saving measures, which the BBC said are part of a plan to create a "modern, digital-led and streamlined organisation".

The changes announced on Thursday would mean cuts of £200m a year and the reorganisation of services which prioritise digital platforms. But CBBC, BBC Four will stay on linear TV and Radio 4 Extra will stay on the radio airwaves for at least three years.

Mr Davie also announced changes to local radio and regional news, which will see TV news programmes in Oxford and Cambridge merged with the BBC's Southampton and Norwich operations.

BBC One regional programme We Are England will also end after its second series later this year.

In January, the latest licence fee settlement was announced which will keep it at £159 a year for two years and then rise in line with inflation.

Overall, the plans could mean up to 1,000 job losses in the publicly-funded part of the corporation over the next few years.

Mr Davie said the BBC would consult with trade unions on the proposals.

'Constantly innovating'

In a statement, he said the BBC must "evolve faster and embrace the huge shifts in the market around us".

"This is our moment to build a digital-first BBC," he said. "Something genuinely new, a Reithian organisation for the digital age, a positive force for the UK and the world.

"Independent, impartial, constantly innovating and serving all. A fresh, new, global digital media organisation which has never been seen before."

The director-general told staff that too many BBC resources are currently focused on broadcast output rather than online, adding: "We are moving decisively to a largely on-demand world."

The newly merged news channel will mean a single, 24-hour broadcast, simply called BBC News, serving UK and international audiences and offering greater amounts of shared content.

The changes include:

*  Plans to stop scheduling separate content for Radio 4 Long Wave

*  Additional online news services for Sunderland, Bradford, Wolverhampton and Peterborough, creating 100 new job posts

*  Alternative funding for some performance groups such as the BBC's orchestras

*  The end of bespoke television operations in Oxford and Cambridge, which will merge with the wider regional 18:30 news programmes

*  Requesting Ofcom to remove regulatory restrictions on iPlayer to expand boxsets and archive content - with an ambition to reach 75% of BBC viewers through iPlayer each week

*  Shifting a number of World Service languages to being digital only

*  Reviewing commercial options for audio production, which could mean some podcasts are produced by the corporation's commercial arm, BBC Studios


This announcement amounts to an ambitious, even radical, acceleration of the BBC's pivot to digital services. It is an attempt to ward off two threats: the first, financial; the second, technological.

Financially, the two-year freeze in the licence fee - amid a cost-of-living crisis - forces the BBC to find further savings.

Technologically, future licence fee payers are primarily digital creatures. Yet the BBC is still mostly consumed through TVs and radios, and spends most of its money on services that reach people through those traditional means.

There will be a big impact on what shows people watch and listen to. Some of that is positive: new dramas, TV formats and podcasts that are widely enjoyed.

But some is negative: shows treasured by people who have paid their licence fee for years will go.

Which shows remains unclear, though the recent licence fee freeze does give the BBC some cover for those hard choices.

Earlier on Thursday, Culture Secretary Nadine Dorries issued the BBC with a legal direction ordering it to "promote equality of opportunity" for people from working-class backgrounds.

The stipulation came as part of the mid-term review into the corporation's royal charter and includes a target for 25% of staff to be from low socio-economic backgrounds. The BBC said this direction affirms targets the corporation has already set itself.

The BBC has also been asked to ensure 50% of radio and 60% of TV production spend is outside London by the end of 2027.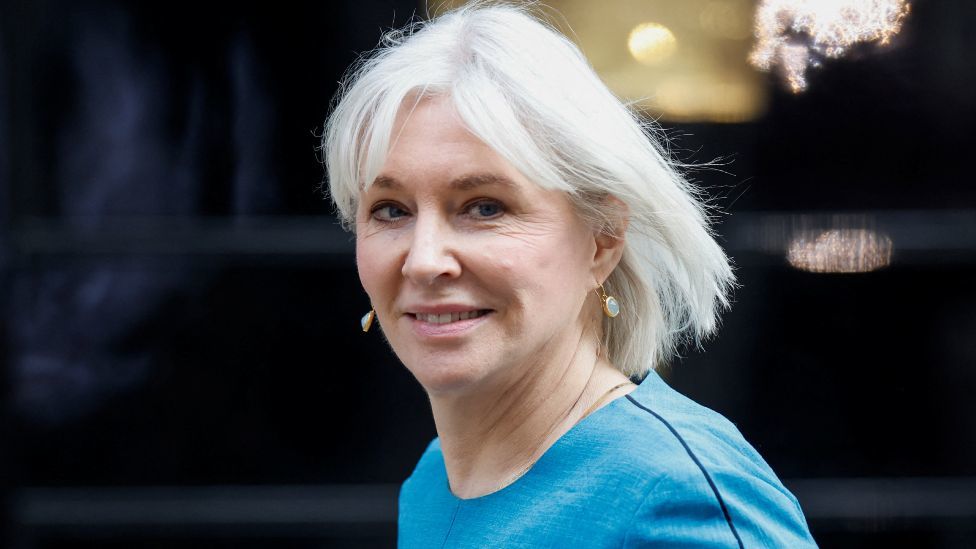 Culture Secretary Nadine Dorries has said the BBC's funding model is "completely outdated"

The corporation must also deliver 1,000 apprenticeships per year by 2025 and ensure that 30% of those are from low socio-economic groups.

In a statement, the BBC's chairman, Richard Sharp, said: "The mid-term review is built into our Charter. We welcome it and we will engage fully and constructively. We look forward to working with government and Ofcom."

Ms Dorries has previously said she wants to find a new funding model for the BBC before the current licence fee deal expires in 2027, as she says it is "completely outdated".

Prime Minister Boris Johnson's official spokesman said on Thursday: "The prime minister is firmly of the view that the BBC is a world-class broadcaster, but like other broadcasters one that needs to adapt to a rapidly changing landscape."