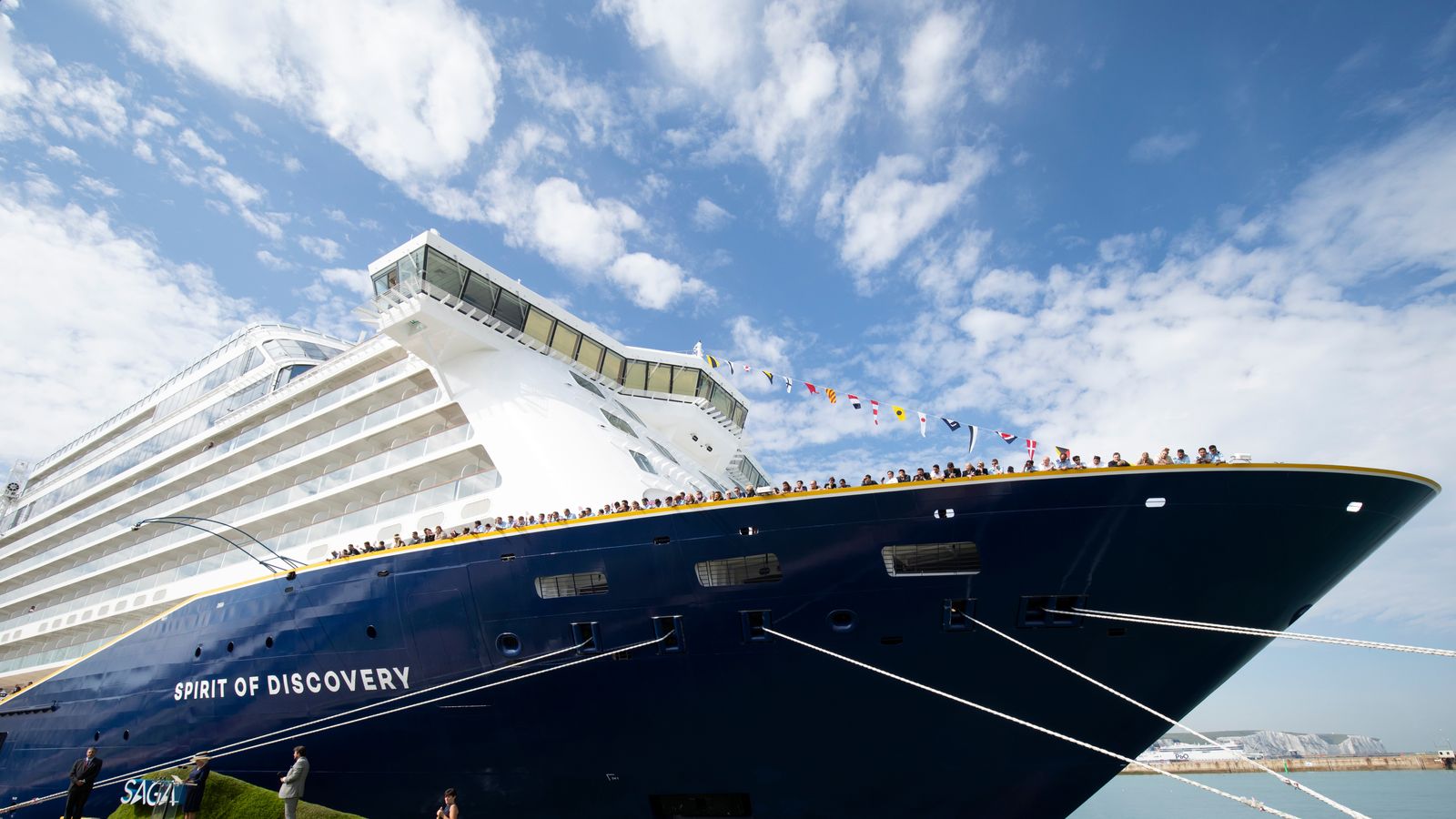 Australians Open to takeover of Saga underwriting arm
The London-listed insurance and travel group has entered exclusive talks to sell part of its financial services arm to Open as it seeks to strengthen its balance sheet.
An Australian insurance group is in pole position to snap up the underwriting business of Saga, the London-listed travel and financial services provider to the over-50s.

Sky News has learnt that Open, which was established in 2016, is tapping investors for capital to support a bid for the Saga division.

Insurance industry sources said that Open was now in exclusive negotiations with Saga, which last month confirmed a Sunday Times report that it was exploring a disposal of Acromas Insurance Company to raise cash.

The newspaper suggested a deal would be worth up to £90m, and the price that Open is said by insiders to be broadly comparable to the Saga underwriting unit's net asset value of approximately £85m.

"Saga remains committed to providing a best-in-class insurance offer to its customers," the company said in January.

"The board has looked at the opportunities to optimise Saga's operational and strategic position in the insurance market, in line with the evolution to a capital-light business model and the stated objective to reduce debt.

"It has concluded that a potential disposal of its underwriting business is consistent with group strategy and would crystalise value and enhance long-term returns for shareholders."

Saga, which operates several cruise ships and has a large insurance operation trading under its brand, has endured a torrid few years.

It spurned a takeover bid in 2020, and then agreed a major capital-raising to shore up its balance sheet which also involved Sir Roger de Haan, its former chief executive, returning as chairman.

Last month, it unveiled a global website called Saga Exceptional, aimed at providing advice and services to over-50s consumers.

Euan Sutherland, the former Co-op Group and Superdry boss who now runs Saga, said: "We are laying out our plans as we pivot Saga for growth and sharpen our focus on building the largest and fastest-growing business for older people in the UK.

"This is all part of the wider plan to make Saga the leading Superbrand for, what we call, the 'Experience Generation'."

The capital-raising being undertaken by Open is expected to be concluded this month, according to insiders.

Open has partnerships with brands such as Bupa, and is targeting the UK to generate a significant chunk of its future growth.

The Australian company is backed by a number of leading venture capital investors, including LocalGlobe, one of the most prominent early-stage investors in Britain.

Shares in Saga closed on Thursday at 170.9p, giving it a market value of just under £250m.

The stock has fallen by nearly half during the last year.

Saga declined to comment, while Open could not be reached for comment.