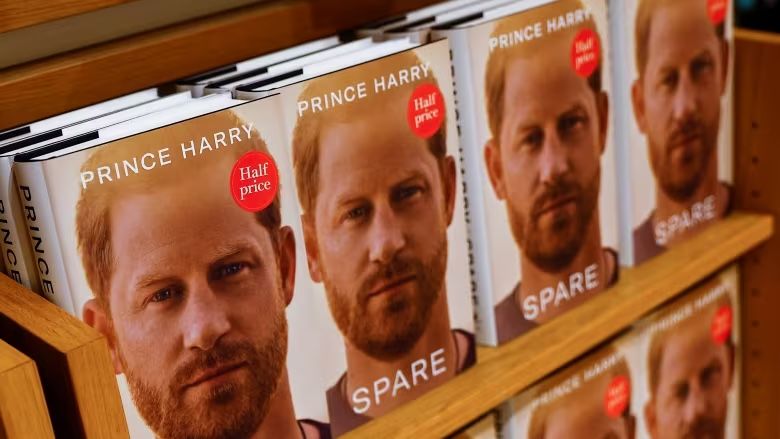 At Indigo stores in Canada, Spare is currently being offered for sale at 25 per cent off the list price of $47
Steep discounts reign supreme for Prince Harry's mega-marketed memoir Spare. Big booksellers slash prices for big-event releases like Spare, hoping they drive customers to stores.
Stickers appear on many copies of Prince Harry's Spare, but they're not royal warrants.

The ones at Waterstones, the U.K. bookseller, say "half price" — reflecting the steep discount being offered to customers.

Yet with 3.2 million copies sold in its first week, the cut-rate price being offered by many booksellers doesn't seem to have hurt business.

Publishing experts say the highly discounted sales of mega-marketed books like Spare are an entrenched method big booksellers use to get people into stores, especially in an era where online competition is only a click away.

"These books are loss leaders," said Scott Steedman, a publishing industry veteran and lecturer at Simon Fraser University in Burnaby, B.C., comparing them to promotional prices offered for certain products at grocery stores.

"It's all about volume," he added, saying the big players are counting on the fact these sharply marked-down, but heavily promoted titles will sell.