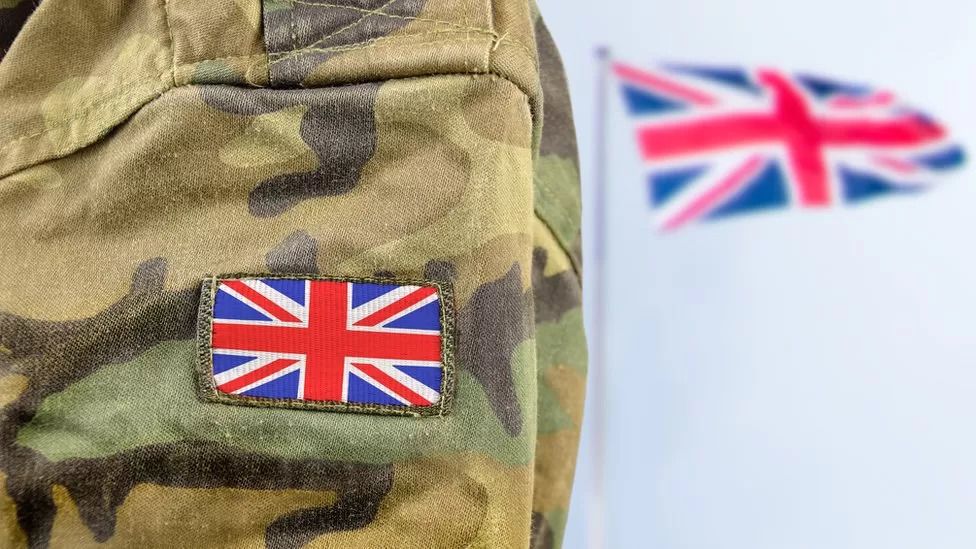 Armed forces complaint 'used as weapon against me'
Four years on from submitting a complaint alleging she had been raped while in the armed forces, "Jane" is still awaiting a decision and says it was used as a "weapon" against her.
She told the BBC that colleagues knew things about the confidential process "they should never have known".

Her concerns are not unique, according to a report by the ombudsman for armed forces complaints.

The Ministry of Defence acknowledged "there is still more work to be done".

In her report, ombudsman Mariette Hughes said the complaints system was "not efficient, effective or fair" - the seventh year in a row it has been criticised - with the main grievances raised being around career management, bullying or discrimination.

The BBC is not using Jane's real name. She told BBC Radio 4's Today programme: "You have no idea who that service complaint is sent to, but it could initially be somebody that sees things within your immediate chain of command."

She also received very limited communication about the next steps of the complaint, while information was lost and correspondence sent to an incorrect home address.

"I've never ever experienced anything like that in my life," she said.

In its annual report for 2022, the Service Complaints Ombudsman for the Armed Forces said there is a "persistent view that the system will disadvantage or discriminate" against personnel who submit complaints.

Ms Hughes, who was appointed to the role in January 2021, told the BBC it was important to take into account "people's situations and emotions" when tackling complaints.

"The biggest overarching issue is still that sometimes within the service complaints process we forget that there are people involved," she told BBC Radio 4's Today programme.

"We need to be able to show greater flexibility, take account of people's situations and emotions, and just recognise that at the end of the day these are people who have complaints that need resolving."

The ombudsman provides "independent and impartial oversight" of the service complaints process.

Ms Hughes said it was "distressing" that complaints relating to bullying, harassment and discrimination "take far longer than other complaints to resolve".

"Those are the ones where there's a lot of emotion involved, and they can really hang over individuals," she said.

A total of 12% of service personnel said they experienced bullying, harassment or discrimination, although just 7% of those raised a written complaint, down from 11% in 2021.

More than half - 56% - of those who experienced bullying, harassment or discrimination said they did not submit complaints because "they did not believe anything would be done about it", while 51% felt that "complaining would adversely affect their career".

While the report noted an overall increase in confidence in the complaints system, it said overall trust levels were "worryingly low".

"It's really difficult to understand the scale and breadth of the problem until people have more confidence in coming forward," Ms Hughes said.

"If we can't see the issues, we can't fix the issues."

Other issues highlighted in the report included the effect of changes to the appeals system, as well as the system not dealing with complaints at the lowest level.

However, the report also acknowledged improvements made to the complaints system in 2022, notably that the independence of the process has improved now that those making complaints no longer have to submit them through their chain of command but to a specialised team.

Efficiency also improved, with 66% of complaints being dealt with within the targeted time-frame of 24 weeks, up from 47% in 2021. However, this figure fell short of the 90% target.

The report found that 935 complaints were "ruled admissible", of which 43% were upheld either partially or fully in favour of the complainant.

Women in the armed forces continue to be overrepresented in the complaints process, making up 21% of complaints, despite comprising only 12% of armed force members.

The report made five recommendations for improvements, including reviewing case-handling processes and developing a dedicated area on their intranet to provide information about how people can submit complaints.

A Ministry of Defence spokesperson said that "bullying, harassment and discrimination" are not tolerated in the armed forces, and that it was "committed to providing a fair, efficient and effective" complaints system.

"We acknowledge that there is still more work to be done and are working hard to deliver it," the spokesperson said.