The Archbishop of York has been accused of "complacency" for his response to a new report about abuse within the Church of England.
A review found 383 cases that the Church says require further attention.

Andrew Graystone, who is an advocate for the survivors of clergy abuse, said the report's findings had been met with "absolute horror" by victims.

The Archbishop of York Stephen Cottrell has apologised for the Church's failures.

In its report published on Wednesday, the Church said there were 16 cases in the Diocese of York that required further investigation, out of more than 1,600 files that were reviewed.

In 10 of those cases there was no recorded evidence of a reference to safeguarding, and a further six where new information had either come to light since the original file was closed or the records appeared incomplete.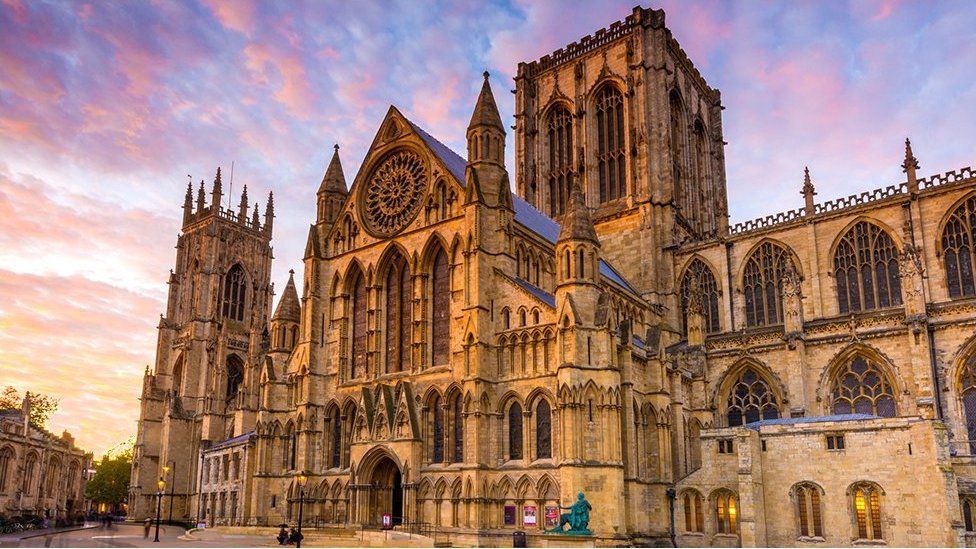 There were 16 cases in the Diocese of York that required further investigation

The archbishop said: "We work constantly to improve the way we respond to those who may have been harmed or who fear for their own safety or that of others."

Speaking on BBC Radio York, Mr Graystone said the archbishop was "a good man" but the response was inadequate. He called for the Church to appoint an independent safeguarding team.

"There isn't a realisation of just what a fundamental problem this is or just how much wreckage has been caused in people's lives. The complacency is horrific," he said.

"That's 16 devastated lives. These are people one way or another who have probably reported their abuse sufficiently so that it's gone on a case file in the Diocese of York, but has not been dealt with.

"What is the diocese going to do for those poor victims and survivors whose lives have been turned upside down?"

Following the report's publication, the archbishops of Canterbury and York issued a joint statement saying: "We sincerely apologise for our failures and want to reach out to those who are still suffering from the pain and misery they endured."