Is spyware originally designed to track terrorists being used to harass and intimidate female activists and journalists from the Middle East?
In interviews with NBC News, some of the region's most prominent women activists and reporters claimed that governments were using "Pegasus" surveillance technology to hack their phones and leak details of their private lives in an effort to undermine their reputations and prevent them from calling governments to account for abuses of power.

"I am used to being harassed online. But this was different," said Ghada Oueiss, a Lebanese broadcast journalist with Al-Jazeera. "It was as if someone had entered my home, my bedroom, my bathroom. I felt so unsafe and traumatized."

The use of Pegasus, a set of software tools created and sold by the NSO group, an Israeli-based tech firm, to track journalists was first revealed in an investigation coordinated by Paris-based nonprofit organization Forbidden Stories and Amnesty International.

Researchers examining the leak of 50,000 phone numbers of potential surveillance targets identified by NSO Group's government agency clients, traced many of the numbers to leading critics of Middle East regimes, including the family of Jamal Khashoggi, a Washington Post columnist who was assassinated by Saudi agents.

One target of Pegasus surveillance was Oueiss, whose private photos — including an image of her in a jacuzzi wearing a bikini — were obtained and posted on Twitter.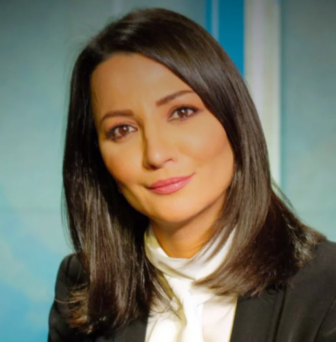 Ghada Oueiss via NBC News

That led to an online harassment campaign. Oueiss reported receiving degrading messages from accounts that appeared to support Saudi Crown Prince Mohammed bin Salman Al Saud, as well as verified government officials.

In messages, she was called old, ugly and a prostitute.

"They wanted to destroy the image of [me as] serious journalist who is not afraid to ask tough questions," she told NBC News. "They wanted to say, 'She's trying to be professional and serious, but she's just a prostitute and you shouldn't believe her anymore.'

"I know they want to silence me, but I will not be silenced."

She filed a lawsuit in December against the crown prince — as well as the United Arab Emirates ruler Mohamed bin Zayed and two Florida-based Twitter users who Oueiss said shared her photos online — alleging that she was targeted for her reporting on the Saudi regime with Pegasus spyware as part of a "broader campaign to silence her and other critics." The defendants have filed motions to dismiss the case.

Alya Alhwaiti, a Saudi activist now living in London, also believes she was targeted by a so-called "hack-and-leak" attack.

She told NBC that her phone regularly froze, and she saw messages on screen suggesting that files were being transferred.

In 2018, her phone started behaving strangely: The device often froze. She received calls from strange numbers and occasionally messages appeared on screen indicating that files were being transferred, she said.

At the same time, she was receiving threats and intimidating messages online that she said she believes were from individuals connected to the Saudi government.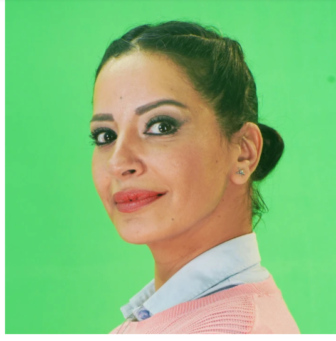 Alya Ahlwaiti via NBC News

Ahlwaiti, who was Saudi Arabia's first professional female equestrian and represented the country in sporting events, said she went to police who told she had been hacked and advised her to get a new phone.

But, she told NBC, in the summer of 2020, pictures on her phone appeared online in Twitter accounts showing her wearing a short dress or sunbathing, accompanied by fabricated stories suggesting she was promiscuous.

A digital forensic firm called Citizen Lab found traces of Pegasus on her phone and suggested once again that she get a new one.

But she no longer feels safe, Ahlwaiti said.

"I feel like I am being watched and I always have to watch behind my shoulder," she said.

NSO Group licenses the spyware to governments to track terrorists and criminals who use encrypted devices, according to the company's website.

NSO Group spokesperson Louis Rynsard told NBC News that the company "does not have sight" of the surveillance targets its government clients select, although NSO Group carries out "'compliance checks'" to reduce the chance of misuse.

Amnesty International has called on governments to issue a moratorium on the export, sale and use of surveillance technology until a human-rights-compliant regulatory framework is established.

The situation spotlights the danger of surveillance technologies, particularly for women.

"Pegasus is a spyware tool and a weapon used against freedom of the press, freedom of expression, human rights activism and journalism," said Rasha Abdul Rahim, director of Amnesty Tech, a division of Amnesty International focused on technology and surveillance tools. "Women's freedom of expression is abused and targeted in a very specific way both online and offline."