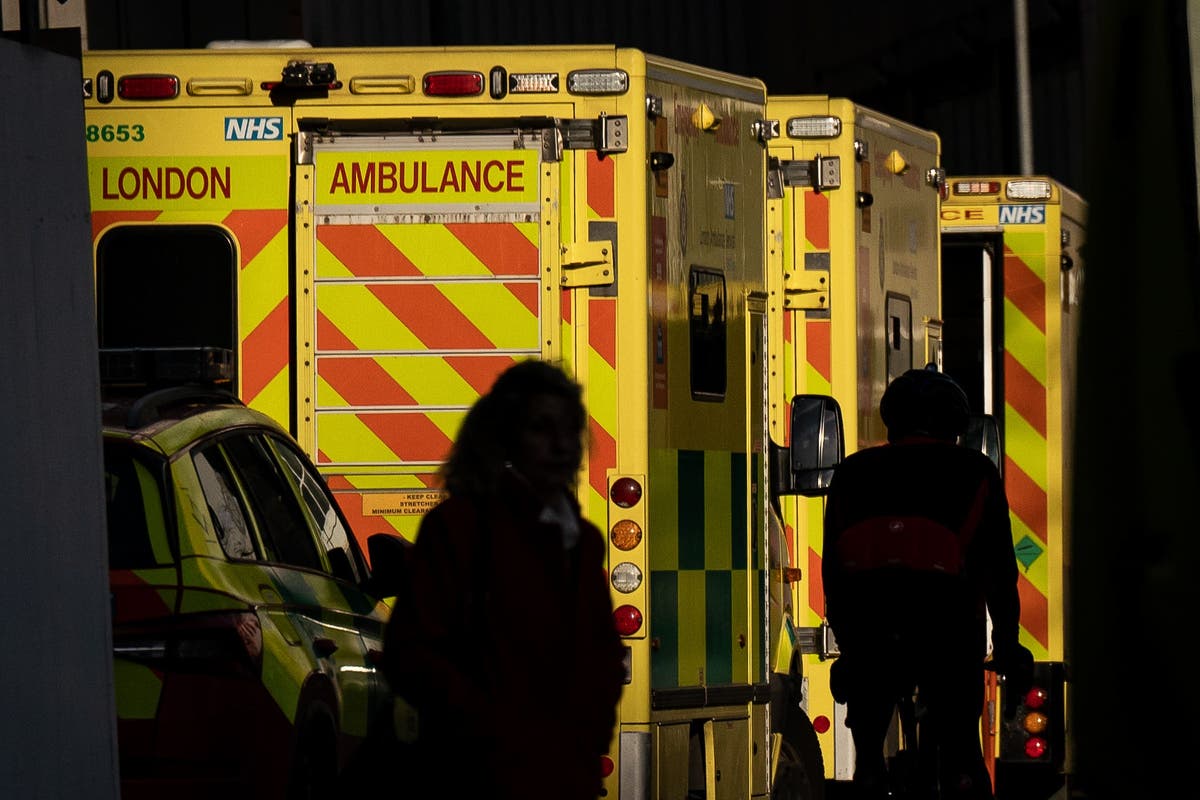 70% say they don't trust Government's ability to improve public services
Trust in the Government's ability to improve the NHS, schools and other public services has plummeted to a record low as the country is gripped by a wave of strikes, a new poll revealed on Monday.
The Ipsos survey for The Standard showed 70 per cent of adults do not believe that the Government's policies will improve the state of public services in the long term, with just 23 per cent thinking they will.

This is a sharp fall from the 60/31 per cent split in March last year and the worst finding since the pollster started asking this question in 2001.

It comes amid widespread walk-outs over pay by teachers, nurses, doctors, ambulance crews, rail workers, civil servants and other public sector workers.

The poll found a majority (53 per cent) believe the Government should increase spending on public services even if that means higher taxes or more Government borrowing, the highest figure since October 2019.

A quarter support keeping this expenditure at the current level, and 16 per cent want it cut to allow for lower taxes or less borrowing.

Just 27 per cent believe ministers will raise public spending, with a third expecting it to be reduced, and a third stay the same.

Six out of ten people also disagree that the Government's policies will improve the state of Britain's economy in the long term, with just a third agreeing.

This is again a marked decline from last March when 48 per cent were downbeat on the prospect of such an improvement, and 41 per cent positive, and it is the gloomiest findings since June 2009.

The results highlight the challenges facing Chancellor Jeremy Hunt as he finalises the details of his March 15 Budget with room for some limited giveaways in the short term, according to experts, but facing having to hike taxes in the medium term if he opts to raise public sector pay.

The poll also showed:

* Labour with a 26-point lead in Westminster voting intentions, unchanged on last month on 51 per cent, with the Tories on 25 per cent (down one point) and Liberal Democrats unchanged on nine per cent.

* Around two thirds believe Rishi Sunak's government has done a bad job on managing the economy, on tax and spend, and on levelling up, slightly worse findings than in July last year, with 71 per cent taking this view on its action on the cost-of-living crisis, marginal down since the summer.

* One in three think Sir Keir Starmer's party would do a better job on the economy than the current Government, with only 22 per cent saying a worst job, Labour's best figure since going into Opposition.

* Satisfaction with Mr Hunt as Chancellor has fallen since November, with 52 per cent dissatisfied, up 12 points, and 26 per cent satisfied, down three points, better than his immediate predecessor Kwasi Kwarteng but otherwise the worst findings since George Osborne in March 2016 despite having restored some stability to Government.

* Sir Keir has seen his satisfaction ratings fall, with 46 per cent dissatisfied, up six points on January, and satisfied down three to 34 per cent.

* Among Labour supporters, 29 per cent are dissatisfied, up seven points, and 56 satisfied, down two points.

* Fifty-nine per cent of the public are dissatisfied with Mr Sunak, up four points, and 27 per cent satisfied, up one point.

* Among Tory backers, 65 per cent are satisfied, up four points, and 26 per cent take the opposite view, down two.

Detailed party comparison figures show Labour still ahead of the Tories for having the best policies on the economy (30 per cent to 24 per cent), taxation (34 per cent to 21 per cent), poverty/inequality (41 per cent to 12 per cent), reducing the cost of living (36 per cent to 17 per cent), unemployment (34 per cent to 19 per cent), and pensions (26 per cent to 17 per cent), though on most its lead has narrowed since October.

Gideon Skinner, Head of Political Research at Ipsos UK, said: "The economy, inflation and the NHS are the key issues for voters right now, which means Jeremy Hunt has a big week ahead as he finalises his Budget.

"There are some signs of recovery from the lowest points of last autumn, but the Government will be concerned that overall the public mood remains pretty negative about their record so far, and with even less confidence they will improve things in the future than a year ago, particularly on public services.

"Labour themselves still have some convincing to do, especially among former Conservative voters, but they have opened up a small yet persistent lead on the economy - which is an important difference in Keir Starmer's favour compared with the last few elections."

Six out of ten expect the general economic conditions in Britain to get worse over the next year, with 23 per cent believing they will improve, broadly the same as last month.