Meanwhile, overseas calls for a boycott continued, with fugitive activist Sunny Cheung urging voters to 'shame the regime' by staying home on Sunday.
Hong Kong's anti-graft agency has arrested four more people accused of inciting others to skip Sunday's Legislative Council poll or cast blank ballots, as overseas calls for an outright boycott continued.

The Independent Commission Against Corruption (ICAC) on Wednesday detained three men and one woman, aged 22 to 58, for allegedly breaching the Elections (Corrupt and Illegal Conduct) Ordinance, which was amended earlier this year to outlaw publicly "inciting another person not to vote, or to cast an invalid vote" during an election period.

If convicted, the suspects face a maximum penalty of three years in prison and a HK$200,000 (US$25,600) fine.

Authorities seized a number of mobile phones and two computers during the arrests, and the four suspects have since been released on bail, according to a spokesman for the ICAC, who did not rule out further enforcement actions.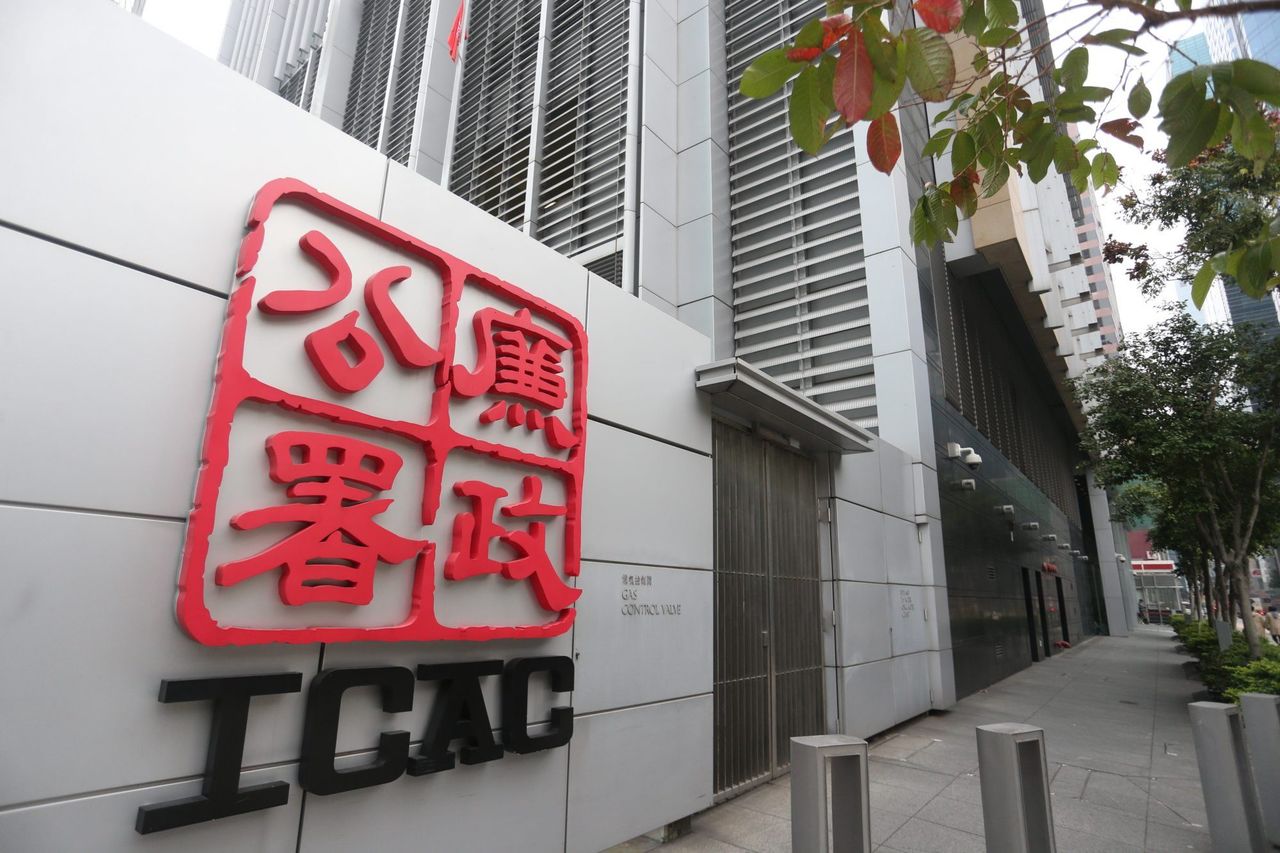 Headquarters of the Independent Commission Against Corruption in Hong Kong.

Wednesday's operation, which took the total number of people arrested for the offence to 10, came the same day that fugitive activist Sunny Cheung Kwan-yang – who is seeking asylum in the United States – urged residents to "shame the regime" by staying home on Sunday.

"On the day of the election parade carefully curated by the Chinese Community Party, Hongkongers should treat it with indifference and absenteeism to shame the regime," Cheung wrote in a Facebook post shared by about 100 users.

The ICAC has previously issued arrest warrants for fugitive ex-lawmaker Ted Hui Chi-fung and a former district councillor, now settled in Australia and Britain, respectively, over social media posts urging voters to either cast invalid ballots or skip the poll altogether.

The Legco election will be the first citywide poll since Beijing revamped Hong Kong's electoral system to ensure only "patriots" held power. Mainstream opposition parties have snubbed the election, which they argue is designed to exclude dissenting voices.

The government has sought to drum up enthusiasm for the race amid predictions of low turnout and surveys showing widespread voter apathy. In an unprecedented move, the government has announced that MTR, bus and tram rides would be free on election day.

Meanwhile, in the private sector, KPMG – one of the world's four largest professional services firms, with operations in 29 cities in mainland China – appeared to become the first major company known to have offered an extra day off to its Hong Kong staff if they vote on Sunday.

The policy was aimed at encouraging colleagues to exercise their "right and privilege to vote", according to a leaked internal email purportedly sent out by the firm's human resources department on Tuesday.

"In order to apply for the extra day-off, colleagues who have voted will be asked to complete a simple online application to indicate that they are eligible voters and have voted on 19 December," it read.

The Post could not independently verify the authenticity of the email, and has approached KPMG and the government for comment on the offer.

Another member of the so-called Big Four, Deloitte, would not be following suit, though it did promote election participation internally as "a socially responsible organisation", said Edward Au, the firm's China southern region managing partner.

Beijing's electoral overhaul expanded Legco membership from 70 to 90, while simultaneously reducing the number of directly elected seats from 35 to 20. Thirty seats will be returned by mostly trade-based functional constituencies, while 40 will be hand-picked by the newly empowered Election Committee, which is stacked with Beijing loyalists.

All candidates running for seats were required to first pass a vetting mechanism led by government officials and secure nominations from the Election Committee.

Perceptions that the overhaul was intended to effectively shut out opposition candidates prompted the camp to stay away from the poll, and have motivated calls for election boycotts online.

Pro-Beijing heavyweight and Election Committee member Lo Man-tuen on Wednesday made a public appeal for supporters of the pro-establishment camp to consider supporting centrist candidates to ensure diversity in the legislature.

Writing in Ming Pao, Lo said a shutout victory by the traditional pro-establishment camp would be a "trap" that would only provide fodder for critics.

"This is 'good material' for the Western forces hoping to attack the new electoral system for being 'homogenous'," said Lo, who is vice-chair of the All-China Federation of Returned Overseas Chinese.

Separately, Barnabas Fung Wah, chairman of the Electoral Affairs Commission, headed the first meeting of the Crisis Management Committee, in which he was briefed by representatives of the police force and the Constitutional and Mainland Affairs Bureau, among other departments, on plans for the polling.

Meanwhile, the city's security minister Chris Tang Ping-keung said police would be on the alert for potential lone-wolf terrorist attacks or other possible interruptions on election day.

In an interview aired on Wednesday on RTHK TV31 programme Overview Policy, Tang pledged law enforcers would step up patrols on streets, and quick-response teams would also be deployed to deal with emergencies.

"There are several aspects of risks that we need to look at. First, there is domestic terrorism, including lone-wolf attacks … This actually did happen, not too long ago, on July 1," said Tang, referring to a knife assault on a police officer on July 1.

A lone attacker that day had stabbed a policeman, seriously injuring the officer before plunging the knife into his chest. The assailant later died.

"There could also be interruptions at polling stations," Tang added, citing blockages to prevent voters from entering facilities, or disturbance to those who wanted to vote.

"On election day, there will of course be security arrangements. There will be uniformed officers but we are not going to send a lot of them to stand [at the polling stations]. We shall have quick-response teams on standby.

"At some strategic locations, we shall also step up stop-and-search [operations] on suspicious persons. This is to target lone-wolf attacks. Such attacks are more difficult to prevent by means of monitoring intelligence."

He also warned people not to engage in illegal activities, even if gatherings were termed "soft resistance", such as calls for some to boycott the race or to besiege polling stations.