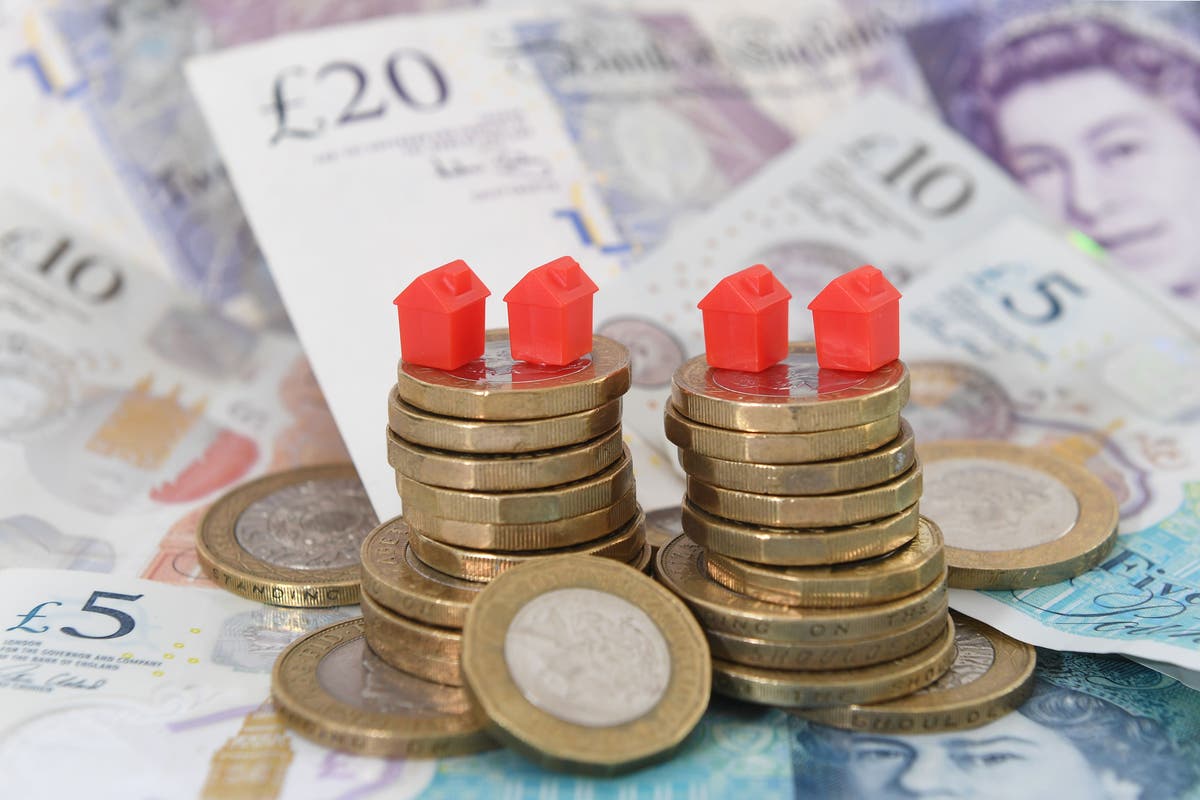 1.4m homeowners face huge hike in mortgage costs this year
More than 1.4 million homeowners face a steep rise in borrowing costs when they renew their fixed-rate mortgages this year, data released on Monday revealed.
According to the Office of National Statistics (ONS) 57 per cent of mortgages in the UK coming up for renewal in 2023 were fixed at interest rates below two per cent.

Over 350,000 households will see the sharp rise in costs in the first quarter of 2023, the ONS said.

A string of base rate hikes have taken place over the past year, but borrowers on fixed rates have been cushioned from the immediate impact.

Since December 2021, the average interest on a two-year fixed contract has surged from just over two per cent to 5.75 per cent.

If the interest rate on a £300,000 25-year capital mortgage increased from two per cent to six per cent monthly repayments would rise by £661, from £1,272 to £1,933, according to the report.

The average interest rate on outstanding mortgages with a fixed rate was 2.08 per cent in November 2022, it added.

This contrasted with an average interest rate of 4.41 per cent on variable-rate mortgages and average interest rates being offered on new fixed-rate mortgages at around six per cent.

Renters have seen an even larger hike in living costs. They spend almost a quarter of their median weekly expenditure on rent, compared with mortgage holders who spend 16 per cent on their repayments, according to ONS data

Some 26 per cent of all renters surveyed between December 7 and 18, 2022 reported their rent payments had gone up in the last six months, data from the authority's Opinions and Lifestyle Survey found.

In the year to March 2021, renters in the UK spent a total of £106.50 per week on rent once housing benefit, rebates and other allowances received were accounted for.

This equates to 24 per cent of their average weekly expenditure.

A spokesman for trade association UK Finance said: "Lenders stand ready to help customers who might be struggling with their mortgage payments, with a range of tailored support available.

"Anyone who is concerned about their finances should contact their lender as soon as possible to discuss the options available to help."