Wales' First Minister said he did not regret accepting a free five-star hotel stay in Qatar during the World Cup.
BBC Wales revealed on Wednesday that Qatar paid for two ministers and four officials to stay at the Ritz-Carlton.

Mark Drakeford said he had to take the hospitality package for security reasons and could not go to meetings without it.

"While it wasn't the way we would have chosen to go to Qatar, it was unavoidable," he said.

News of the hospitality package prompted concerns it may have undermined the Welsh government's stance on human rights, while Amnesty International challenged ministers to show they raised the issues.

Qatar has been criticised for its treatment of LGBT people, women and migrant workers.

Mr Drakeford said he raised human rights concerns at "every conceivable opportunity" while he was in the country.

While the Welsh government paid £13,000 for flights, a BBC Freedom of Information request found that Qatar paid for Mr Drakeford, Economy Minister Vaughan Gething and four officials to stay at the five-star hotel.
The two ministers attended separate games alongside two officials each, with the two separate trips each lasting three nights.
Mr Drakeford's trip came despite Sir Keir Starmer's decision to stay away from the tournament.
UK government ministers also attended the World Cup, including Welsh Secretary David TC Davies, but it is not clear under whether they accepted the same package.
Mr Drakeford told BBC Wales: "I don't regret it, because it was the only way in which it was possible to discharge the purposes for which I went to Qatar.
"The security regime that surrounded the games simply meant that unless you were prepared to accept the arrangements that were there on the ground, you wouldn't have had physical access to the places where I needed to be [and] the meetings I needed to attend.
"While it wasn't the way we would have chosen to go to Qatar, it was unavoidable, if the visit was to discharge the purposes that were there for it.
"At every meeting that I attended, whether that was government ministers, businesses, arts organisations, interviews with local media there in Qatar, the issue of human rights, human values, workers' rights - those things were covered in every conceivable opportunity."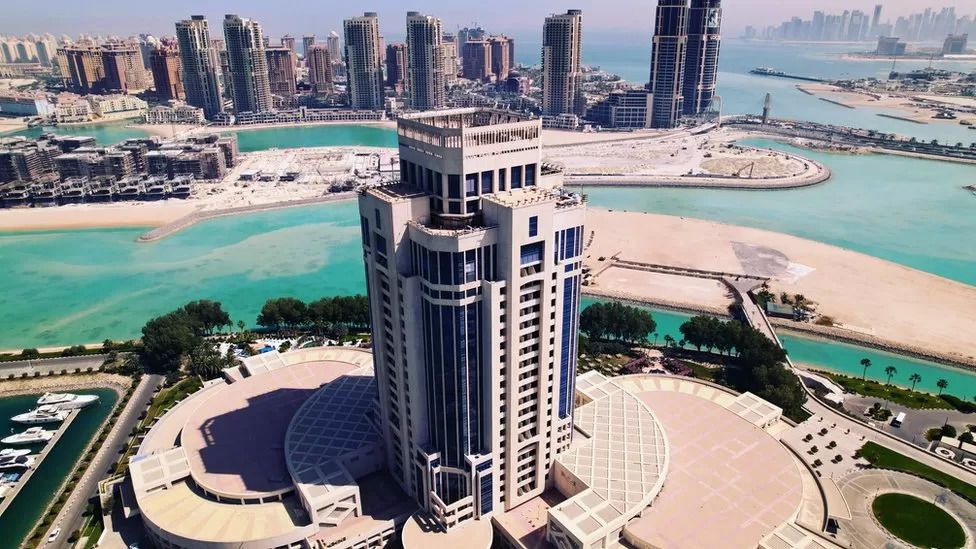 The Qatar government put Mark Drakeford and his economy minister up at the five-star Ritz-Carlton hotel

The Welsh government has repeatedly defended the trip, saying said the tournament gave it an opportunity to promote Wales on the world stage and to seek investment from Qatar.

Mr Drakeford said in November it was a "difficult and closely balanced decision" to go.

Asked about the arrangements for UK ministers, a Foreign and Commonwealth Office spokesperson said: "The World Cup was a major international event and it is right that the UK government was represented.

"Details of the visit will be published in the usual way".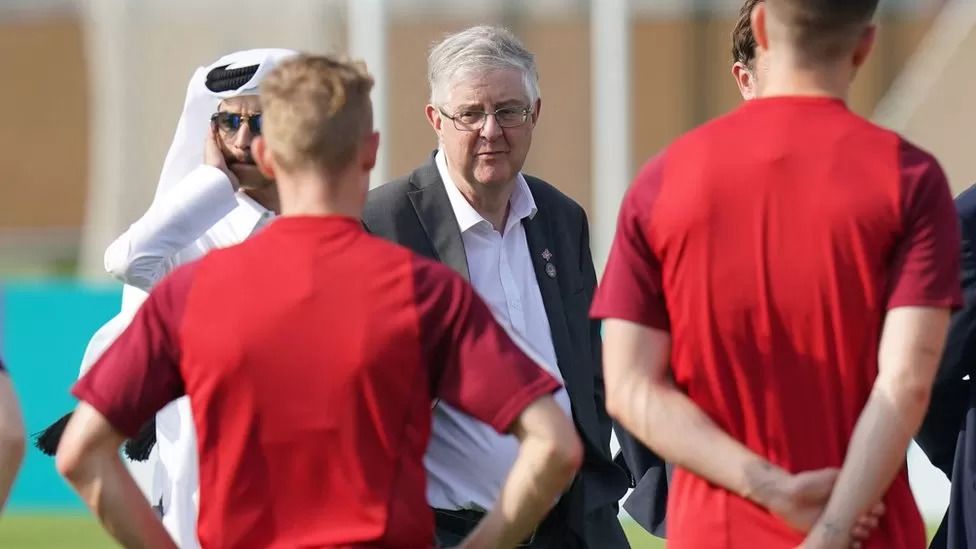 Mark Drakeford said he had to accept a five-star hospitality package to carry out his meetings in Qatar
Mark Drakeford says he emphasised human rights in his meetings in Qatar