Teachers have rejected a Welsh government pay offer and are set to go on strike next month.
The National Education Union postponed Tuesday's strike but will now walk out on 2 March following a meeting between officials.

Ministers had offered an extra 1.5% pay rise, plus 1.5% as a one-off payment.

Teachers in the NEU and the National Association of Headteachers (NAHT) previously rejected this year's pay rise of 5%.

Had they accepted the new offer, that would have meant a 6.5% pay rise with an additional one-off 1.5% this year.

Two further strikes are planned for 15 and 16 March.

The union's joint general secretary Kevin Courtney said: "In good faith the union postponed the day of action scheduled for 14 February, whilst we conveyed full details of (education minister) Jeremy Miles' offer and sought feedback from members in Wales.

"They have emphatically informed us that the offer of an additional 1.5% added to teachers' pay, plus an additional 1.5% lump sum is simply not good enough."

Mr Courtney insisted it failed to address the cost of living crisis, inflation, or the "damage" to pay since 2010.
"We have a clear mandate for strike action that is now rescheduled for 2 March in schools across Wales," he said.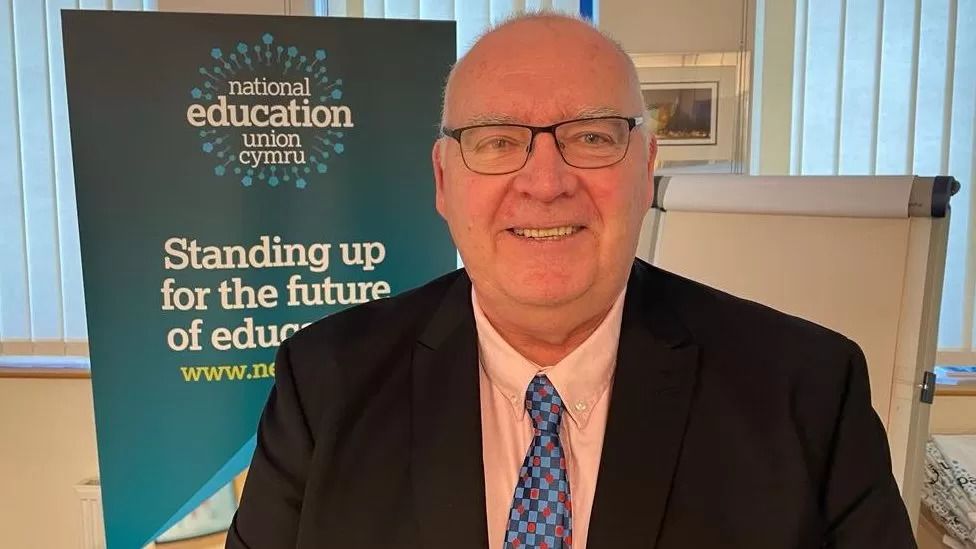 David Evans said NEU Cymru was committed to seeking a resolution to the dispute.
The NEU's Wales secretary, David Evans, said NEU Cymru was committed to seeking a resolution to the dispute.
He said it would meet Welsh government education minister, Jeremy Miles, as often as necessary.
"Whilst we acknowledge that the Welsh government has made offers that include seeking to address workload and reopening negotiations for 2023/24, those offers still fall short of our members expectations and needs," he said.
The Welsh government said it appreciated teachers' work but that it was operating under "challenging financial constraints".
It believed its pay offer was "strong".
"We are keen to continue to have discussions with partners," a spokesman said.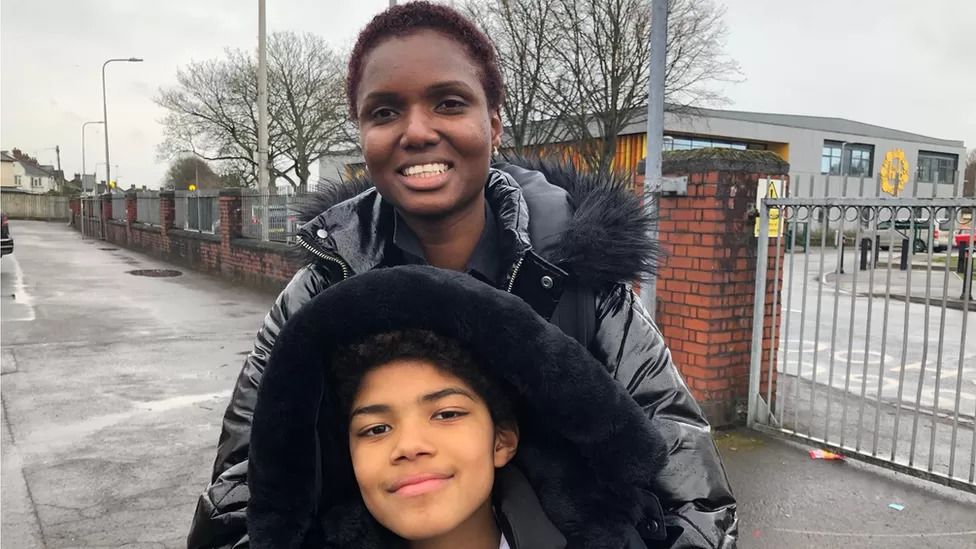 Cadija Balde said she would not be able to work during the strike

Outside Baden Powell Primary, in Tremorfa, Cardiff, parents said they backed teachers.

Cadija Balde said: "For me as a mum I support them, but as a mum it will affect me with the kids being off school as I want to go to work.

"If my son cannot go to school, I cannot work."

Claire Bailey said teachers deserved a pay increase.

She said: "They work hard enough and everything they've done throughout Covid, I can't thank them enough, so the least they can do is offer them a pay rise."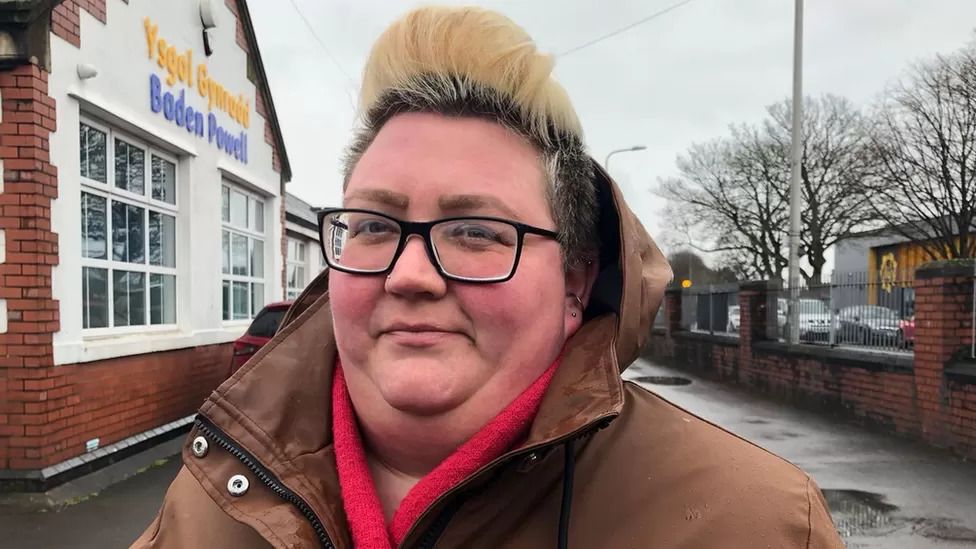 Jenny Ashton said teachers should get fair pay

Jenny Ashton said: "I back them. If you see how much work they do, they are bringing up our kids, we're not the only ones doing it.

"So I think they should get fair pay."

Laura Boyd said: "They are struggling with the current crisis and financial needs, and even though they work long hours, and get the holidays they do, they still need a pay rise to try and pay their own bills and support their own families."