"It's my fatherland attacking my motherland - or mother city to be even more precise."
Arsenii was born in Russia before moving to Ukraine's capital Kyiv aged 13. Now studying in the UK, witnessing the war from many miles away between the nations which make up his heritage is devastating.

He's not alone. Many other Ukrainian students in the UK have family back home and have been telling Radio 1 Newsbeat about watching on in horror at the images of sirens, tanks and bombs.

"Sometimes, there are not enough words to describe something, and that's how I feel about the invasion," Arsenii, 21, tells Newsbeat from the University of Cambridge, where he's studying maths.

"Just saying it's a crisis is not enough. It's much sadder than that, even the word 'sad' isn't enough," he adds.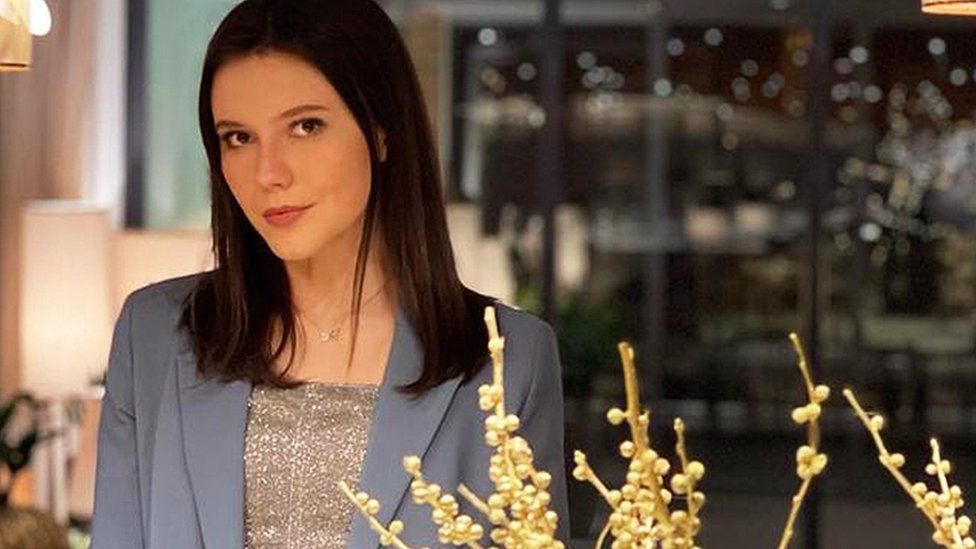 Uliana is from western Ukraine, and moved to Kyiv aged 10

Arsenii describes the "extreme stress" of having his brother and grandparents still in Kyiv, and not being able to help them as they "are basically stuck there".

And that's a feeling Uliana, a student at the London School of Economics, can relate to.

She describes having "sleepless nights" since the invasion and feeling "panic immediately" when trying to call family in Ukraine and not getting an answer.

"I am in shock trying to process this whole reality. We're at a loss for words because we are so scared to think about how it's going to proceed," Uliana, 20, adds.

'Feeling guilty'

Uliana was last in Ukraine on 1 February - and was supposed to go back for reading week, in the same week as the Russian invasion.

But being in London while her entire family is still in Ukraine makes her and her Ukrainian classmates feel "guilty".

"I always question myself. We all feel helpless and lost because it's by circumstance we happen to be here studying."

She is trying to be of help - staying up through the nights to inform her family of the latest developments while they are sheltered.

"If I hear reports of fighting in other areas, I let them know that it's not close to them so they are not scared of the bangs."

She explains being "totally consumed" by everything happening in her homeland, and feels there is something wrong seeing people around her carry on as normal.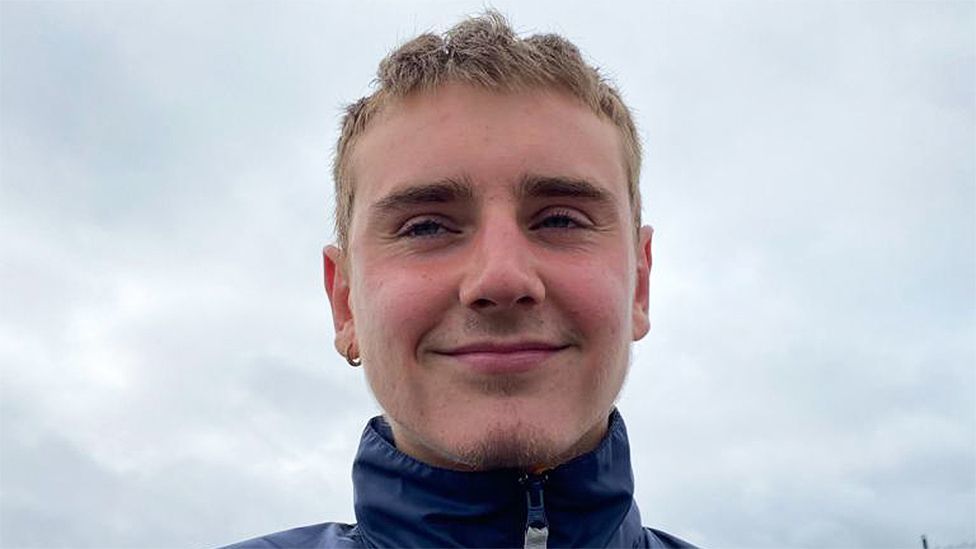 Kirill says the "majority of my friends are very lively and are really passionate about going to fight"

Like Uliana, University of Bristol student Kirill feels a sense of helplessness - but is still trying his best to stay useful.

Both Kirill and Arsenii admit a "first instinct" to fight in the army for their country, before deciding their efforts would be better spent elsewhere.

Kirill, 20, explains organising events, protests and spreading information feels helpful - and after seeing the sanctions imposed on Russia, it "feels like our work does bring results".

"Half of me wants to be there to fight, but the reasonable part of me tells me I'm more helpful online and helping restore the country later," Arsenii says.

Kirill's mother came to the UK on 21 February, as tensions were rising. But with his dad and grandparents remaining in Kyiv, where he was born, their safety is his "first priority".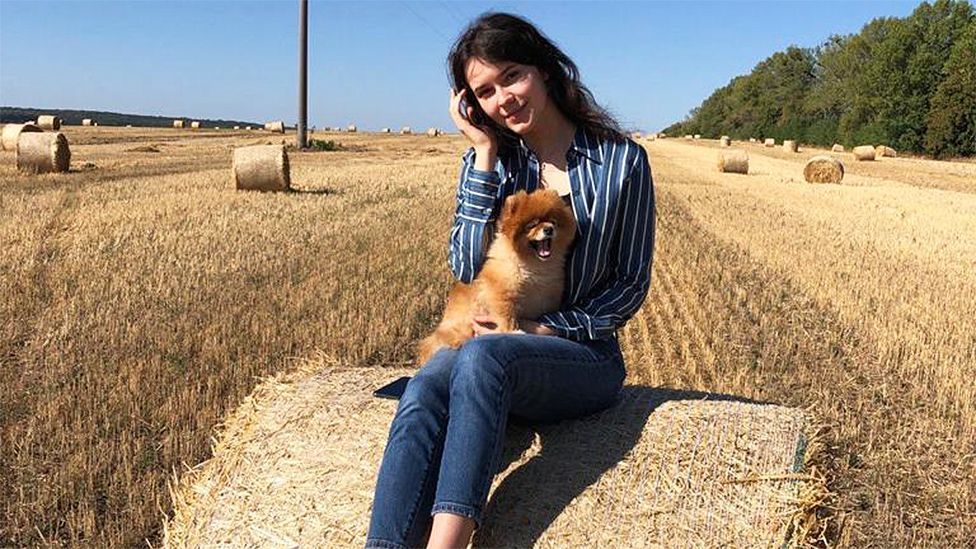 Uliana and Coco the dog back home in Ukraine - who she "loves taking on walks"

Despite the situation right now, Arsenii, Uliana and Kirill all have hope things can improve and get back to how they should be.

Uliana is more determined than ever to return home after war, to help the "country prosper".

"I think our unity will just stay with us forever and carry on to help us become independent, free and our own proper nation," Kirill adds.