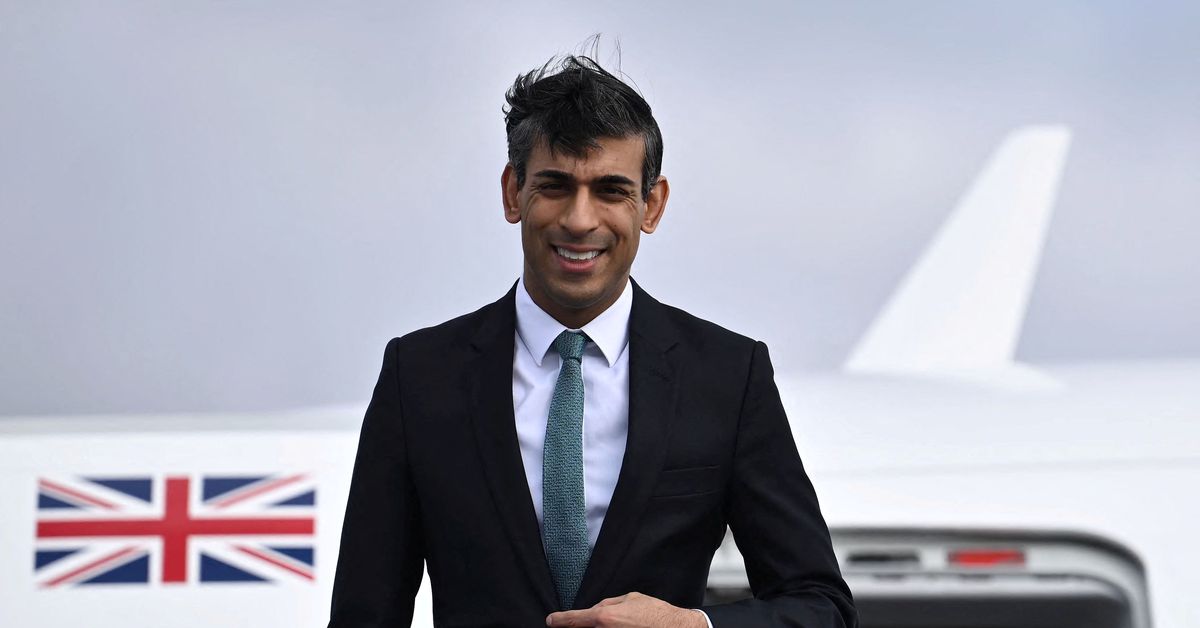 UK, EU have an understanding on how to resolve Northern Ireland protocol, PM Sunak says
Britain's Rishi Sunak said "intensive work" was needed in coming days to reach a resolution to the Northern Ireland protocol issue after what he described as a positive discussion with European Commission President Ursula von der Leyen.
Meeting at the annual Munich Security Conference, the two sides agreed there had been "very good progress to find solutions" to the post-Brexit trade problems in the province, a spokesperson for the prime minister said on Saturday.

The talks follow weeks of media speculation that a deal was close with the EU to revise the Northern Ireland protocol, which was agreed when Britain left the bloc three years ago.

Sunak also held a round of meetings with Northern Ireland's main political parties in Belfast on Friday, telling them progress had been made on a new deal to ease post-Brexit trade and customs rules.

The intense negotiations towards finding a solution come as world leaders prepare to mark in April the 25th anniversary of the Good Friday Agreement, a 1998 peace deal that ended three decades of sectarian and political violence in the province.

Speaking earlier in Munich, Sunak said a new deal was "by no means done," adding that Brussels and London had an understanding of how the problems could be resolved.

"There are still challenges to work through ... there isn't a deal that has been done. There is an understanding of what needs to be done," Sunak said. "We're working through them (the issues) hard and we will work through them intensely with the EU, but we are by no means done."


'UK LEFT EU, NOT EUROPE'

Sunak's spokesperson said he had a positive discussion about the protocol with von der Leyen, but added that "intensive work in the coming days is still needed at official and ministerial levels," and that they had agreed to remain in close contact.

Jeffrey Donaldson, leader of Northern Ireland's largest pro-British party, the Democratic Unionist Party (DUP), has also said there were some outstanding issues that needed to be addressed, after meeting with Sunak on Friday.

The DUP's support is crucial to any deal due to its year-long boycott of the region's devolved power-sharing parliament in protest at the protocol, the arrangements agreed to avoid a hard border with EU member Ireland after Brexit.

Irish Prime Minister Leo Varadkar's office said he had been briefed by von der Leyen on the state of the negotiations, prior to her meeting the British leader in Munich.

"The Taoiseach (Varadkar) expressed his strong wish to see a positive outcome that provides a new foundation for relations between the EU and the UK," his office said.

Sunak reassured the audience at the conference that Britain wanted to have a positive relationship with the bloc. "The UK may have left the European Union," he said. "It didn't leave Europe. We are a European nation."