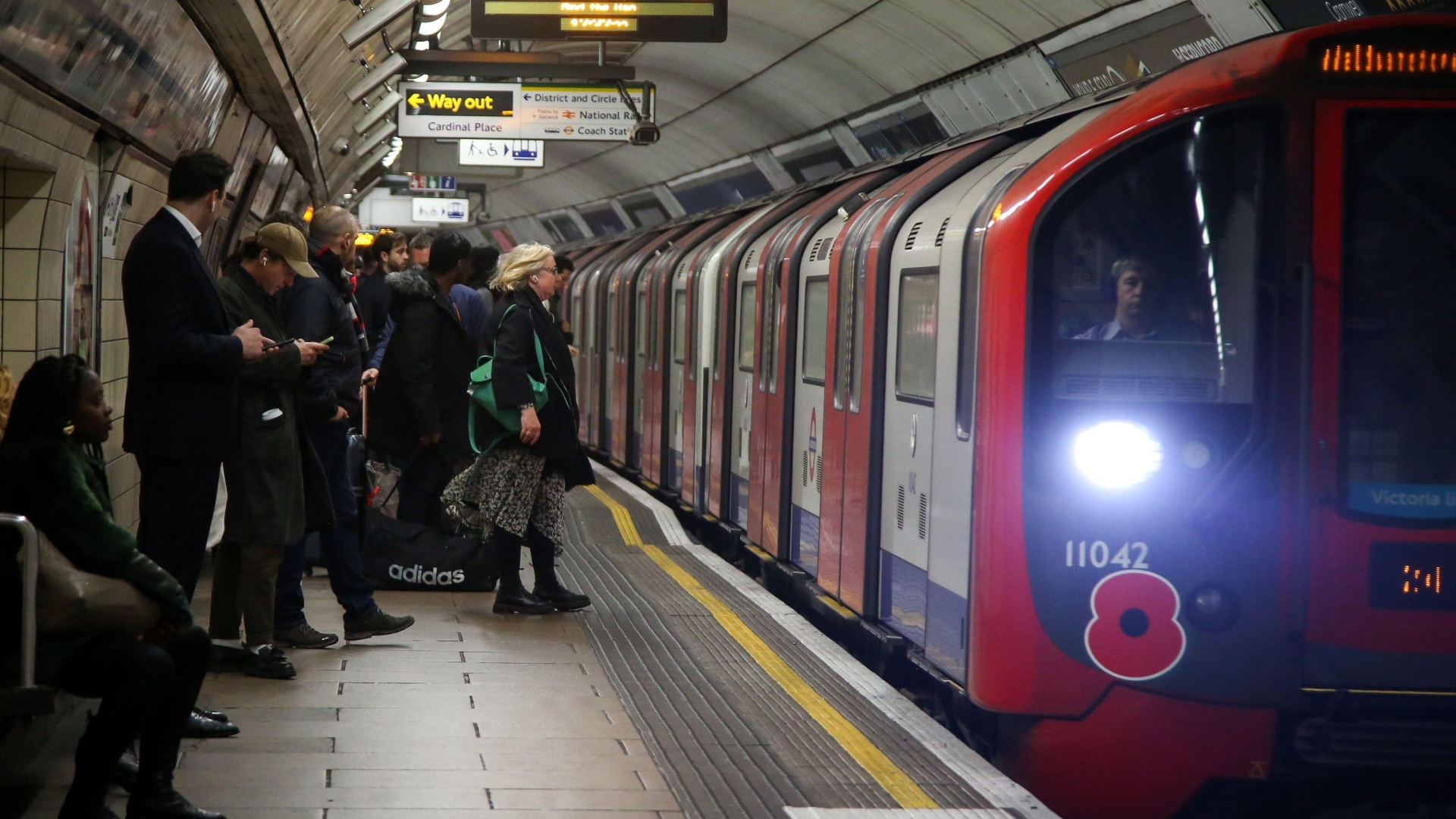 Train union reveals another strike - leaving millions at risk of travel chaos
MILLIONS of Brits are set to face further travel chaos after another major train union announced another strike in March.
The RMT revealed they were staging another walkout on March 15, as Chancellor Jeremy Hunt unveils his Spring Budget.

London Underground staff will again take to the picket line in protest over pensions, job losses and their contracts.

A funding cut to Transport for London (TfL) has also fuelled the fire of disgruntled RMT workers.

The union accused TfL of trying "to make our members pay for their funding crisis" after the Government bailed them out during the pandemic.

March 15 is set to see chaos for commuters as tube drivers represented by the Aslef union are also striking for 24 hours.

Jeremy Hunt will also deliver his Budget to the House of Commons on the same day - while more than 100,000 civil servants walk out due to a pay and pensions row.

RMT's general secretary Mick Lynch said they will "fight tooth and nail" to secure their member's demands.

He said: "Our members will never accept job losses, attacks on their pensions or changes to working conditions in order to pay for a funding cut which is the government's political decision.

"Tube workers provide an essential service to the capital, making sure the city can keep moving and work long hours in demanding roles.

"In return they deserve decent pensions, job security and good working conditions and the RMT will fight and tooth nail to make sure that's what they get."

The union, which represents 40,000 workers across Network Rail and 14 train operators, have already announced a national strike for March 16.

RMT members are also set to strike on March 18 and 30, as well as April 1.

And Network Rail members will walk out over March 16 and 17 March.

March will be plagued by strikes across the public sector as teachers, ambulance workers, university staff and junior doctors remain locked in dispute.

Further travel disruption has been avoided after the TSSA union cancelled their planned train strikes last week.

They finally reached a pay deal with rail companies following a fiery two-year dispute over salaries and working conditions.