As luxury brands continue to court South Korea's booming luxury market, Tiffany & Co. has unveiled K-pop star Jimin as its newest brand ambassador.
The BTS singer, whose full name is Park Ji-min, will appear in his first campaign for the brand this spring, the jeweler said Thursday.

The announcement was accompanied by a photo of a shirtless Jimin wearing a black suit and a collection of the brand's "Lock" bracelets. He becomes the second K-pop star to pen a deal with Tiffany & Co. in recent years, after Rosé from girl group Blackpink was unveiled as a brand ambassador in 2021.

In a press release, the singer described the partnership as "a great honor," adding that the jeweler has a "passion for design, innovation and artistry."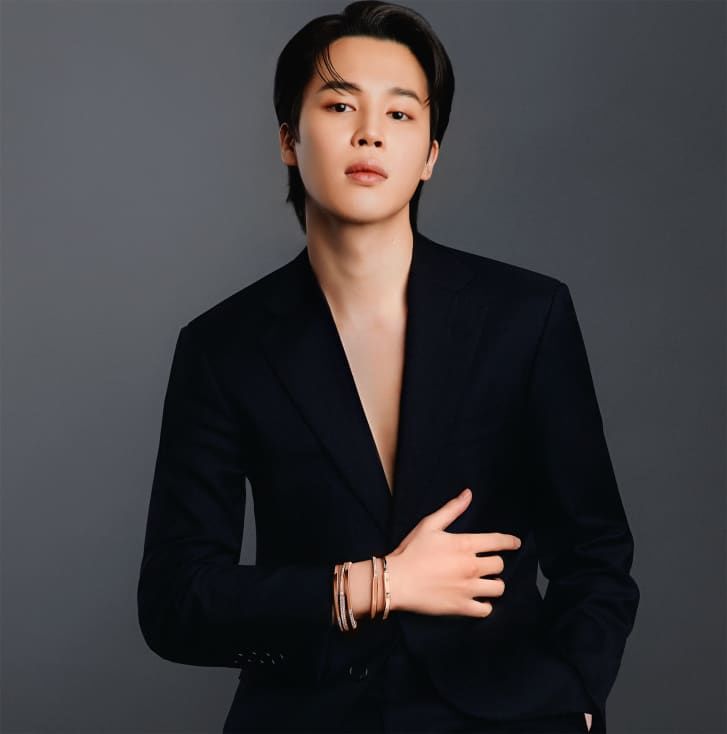 Tiffany & Co. announced its partnership with a photo of Jimin wearing some of the brand's "Lock" bracelets.

South Korea, along with China, has been pivotal to Tiffany & Co.'s growth since luxury conglomerate LVMH announced that it was acquiring the jeweler in 2019. The company's website currently lists over 20 stores in the country, including more than a dozen in the capital Seoul.

In January, LVMH reported that Tiffany & Co. had enjoyed a "record year" in 2022 amid an 18% increase in revenue for the conglomerate's jewelry and watches division, which also includes major brands like Bulgari, TAG Heuer and Chaumet.

High-end jewelers are increasingly seeking to harness the power of K-pop, with Blackpink's bandmate Jisoo unveiled as the new face of Cartier last May.

Fashion labels like Chanel, Prada, Gucci have also announced partnerships with South Korean singers, actors or both in recent years.

Morgan Stanley reported that luxury spending in the country had jumped 24% last year to $16.8 billion. This equates to $325 per capita, which the investment bank said makes South Koreans the world's biggest luxury spenders.

Thursday's announcement comes as Jimin prepares to launch a new solo album, "Face," later this month. BTS has been on hiatus since last year as its members serve — or prepare to serve — their mandatory military service.

Almost all able-bodied South Korean men are required to serve in the army between the ages of 18 and 28, although a law passed in 2020 allows some high-profile figures, such as entertainers and athletes, to defer their military service until the age of 30.

The group's oldest member, Jin, enlisted in December, but Jimin (who, at 27, is among the BTS' youngest members) has yet to announce when he will serve.

He was unveiled as a brand ambassador for French fashion house Dior in January.

The first K-pop group ever to be nominated for a Grammy Award, BTS had partnered with another LVMH-owned brand, Louis Vuitton, before announcing its hiatus.

In a statement, Tiffany & Co's executive vice president for product and communications, Alexandre Arnault, described Jimin as a "multifaceted artist and performer."

"He embodies the energy, style and sense of modernity that epitomizes Tiffany and Co.," added Arnault, who is the son of LVMH's billionaire owner, Bernard Arnault.