Taylor Swift is loving life right now and she isn't afraid to shout it from the rooftops.
The US star, 33, has been engulfed in rumours of a romance with Matty Healy lately, following her split from boyfriend of six years Joe Alwyn.

Taylor and Matty, 34, have been spotted together multiple times since speculation began that they are an item.

Sources have also claimed to have seen them 'cuddling and kissing', while Matty has even bonded with Taylor's dad while watching her live shows.

Taylor is yet to make a direct comment on the whole thing, but a speech at her latest concert implied things are going pretty well between them.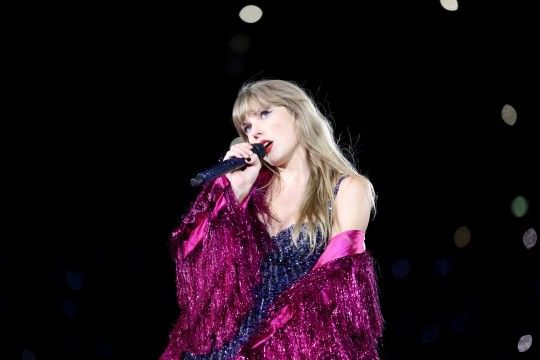 The singer told fans she's 'never been happier'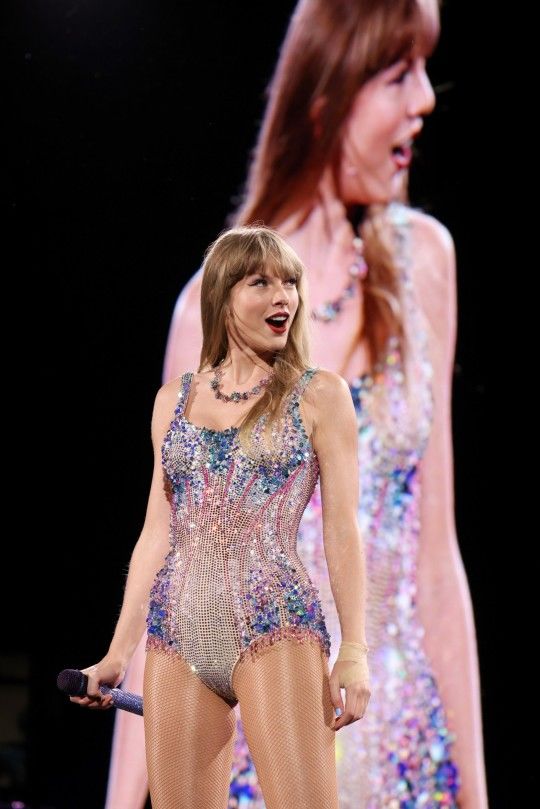 Taylor isn't letting her split from Joe Alwyn get her down

Ahead of singing a surprise song – which Taylor does twice every night, the perks of having a massive discography – she told the Massachusetts crowd that she's 'never been happier'.

'I want you all to know that I've never been this happy in my life, in all aspects of my life, ever before,' she said.

'And I just wanna thank you for being a part of that,' she sweetly added to her adoring fans.

'It is not just the tour, I just, I don't know… I feel like for the first time everything makes sense.

'So, I'm gonna play this song. It just brings me so many happy memories.'

She proceeded to play Question…? on guitar, a track from her most recent chart-topping album, Midnights.

Responding to Taylor's declaration of happiness, one fan tweeted excitedly: 'SHE'S HAPPY, I'M HAPPY'.

'can everyone leave her alone now and let her be happy pls', another wrote.

Although, it's safe to say not every Swiftie is best pleased at the moment, given The 1975 frontman's reputation for making controversial comments.

Meanwhile, as for ex Joe, 32, the Conversations With Friends actor is said to be 'distraught' by Taylor's new relationship.

A source recently claimed Joe is upset over the apparent romance after placing his 'trust' in the singer when she was collaborating with Matty towards the end of their relationship.

The insider told MailOnline: 'Joe feels slighted and is distraught after seeing her budding relationship with Matt, but is doing his best to keep busy and focus on himself.'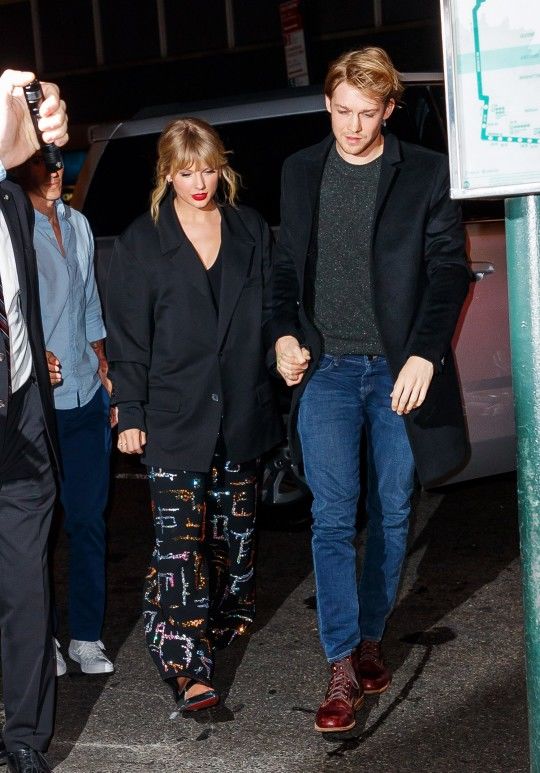 The Grammy winner dated the Conversations With Friends actor for six years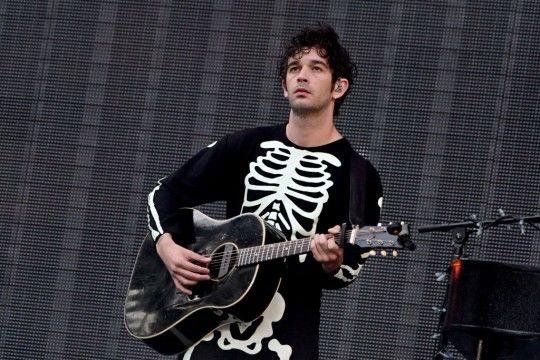 She and Matty have supposedly been seen 'cuddling and kissing' in public

They also rubbished any suggestion there was an 'overlap' between the two relationships.

'Joe was aware that Taylor and Matt were making music together and collaborating,' they added.

'She told him that they had become friends and he trusted her.'

Taylor – who performed at The 1975's London concert earlier this year – had been spending time with Matty last October when working on her album.

Matty later started singing her praises, hailing Taylor 'amazing'.