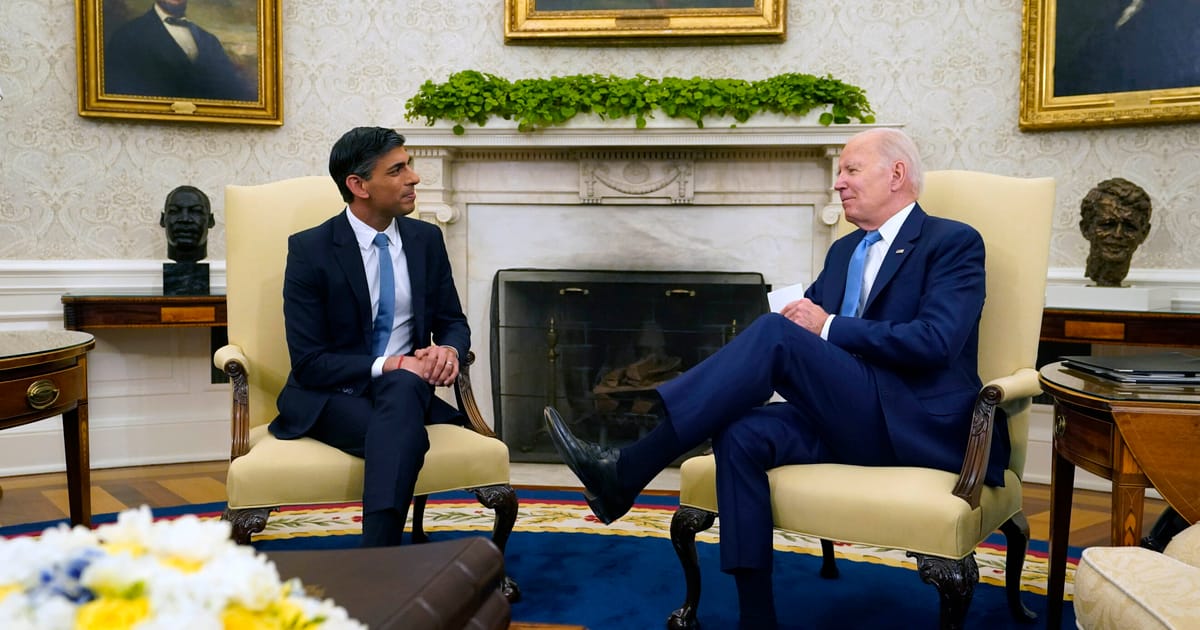 Sunak and Biden Sign Historic Cooperation Deal on Defense, Minerals, and Key Industries
UK Prime Minister Rishi Sunak and US President Joe Biden have signed a cooperation deal on defense and critical minerals.
The deal aims to mitigate the impact of the US's Inflation Reduction Act (IRA) on UK electric car makers and ease trade barriers.

The two nations will also collaborate on key industries such as AI, 5G, and engineering biology.

The US has committed to allowing the UK access to critical minerals and asked Congress to approve the UK as a "domestic source" under US defense procurement laws.

The deal also includes a push for mutual recognition of qualifications for engineers.