The reappointment of Suella Braverman as home secretary - after she broke ministerial rules - sets "a dangerous precedent", MPs have said.
Ms Braverman was sacked from her role after leaking restricted material but given her job back just six days later, when Rishi Sunak became prime minister.

Defending the move, Mr Sunak said she had "learned from her mistake".

But a Commons committee said there should be "significant" punishments for ministers leaking documents.

William Wragg, who chairs the public administration and constitutional affairs committee, said a "robust" system for upholding standards was needed, "with proper sanctions for those who break the rules".

Ms Braverman stepped down as home secretary during the final chaotic week of Liz Truss's premiership.

In her resignation letter, Ms Braverman admitted committing a "technical infringement" of the rules by sending an official document to someone unauthorised to receive it.

The following week, Mr Sunak, who had replaced Ms Truss as prime minister, reappointed Ms Braverman to the Home Office.

But the committee said: "A subsequent change in prime minister should not wipe the slate clean and allow for a rehabilitation and a return to ministerial office in a shorter timeframe.

"To allow this to take place does not inspire confidence in the integrity of government nor offer much incentive to proper conduct in future."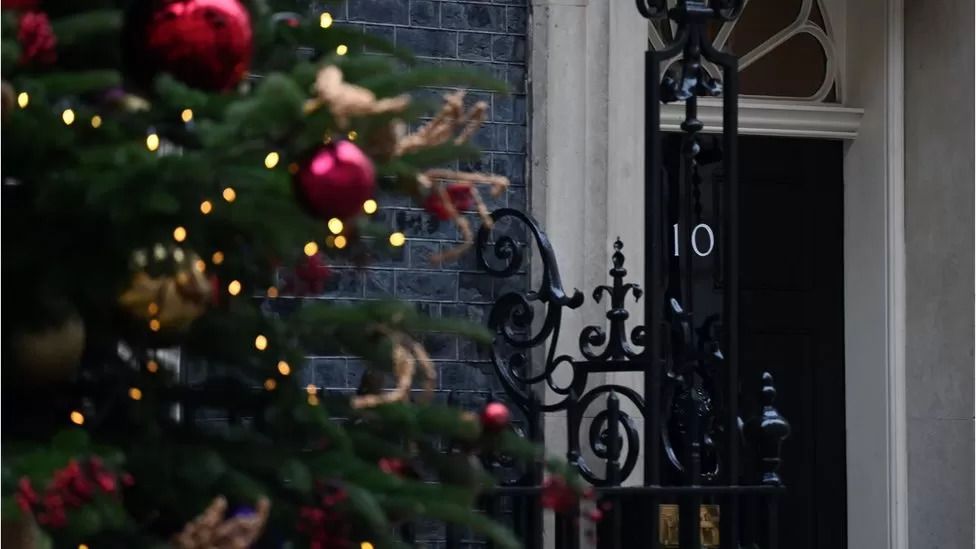 The role of ethics adviser to the prime minister has been vacant since June
The committee also expressed concern the government had said its new ethics adviser would not investigate the circumstances surrounding Ms Braverman's resignation.
The government should not have the power to determine what the adviser - yet to be appointed - could investigate, the MPs said.
Two ethics advisers to Downing Street have quit in the past two years - most recently Lord Geidt, in June.
Mr Sunak had pledged to fill the role when he came into office - but Labour has expressed concern the post remains vacant.
'Buck stops'

In its report, the committee also said former ministers who broke rules by taking certain jobs after leaving government should face legal action.

Former ministers are supposed to seek advice from the Advisory Committee on Business Appointments (Acoba) - but its powers are limited and it cannot make politicians take its advice.

Responding to the report, Labour deputy leader Angela Rayner said: "The buck stops with the prime minister - but despite all the promises of integrity, Rishi Sunak clearly has no plan to restore standards in public after years of sleaze and scandal."

Labour would "stop the revolving door between government and the companies that ministers are supposed to regulate, banning ministers from lobbying for at least five years after they leave office and with proper enforcement against those who break the rules", she added.

A Cabinet Office spokesperson said: "We have been clear that this government will have integrity, professionalism and accountability at every level and we are already taking action to improve the effectiveness of the Business Appointment rules.