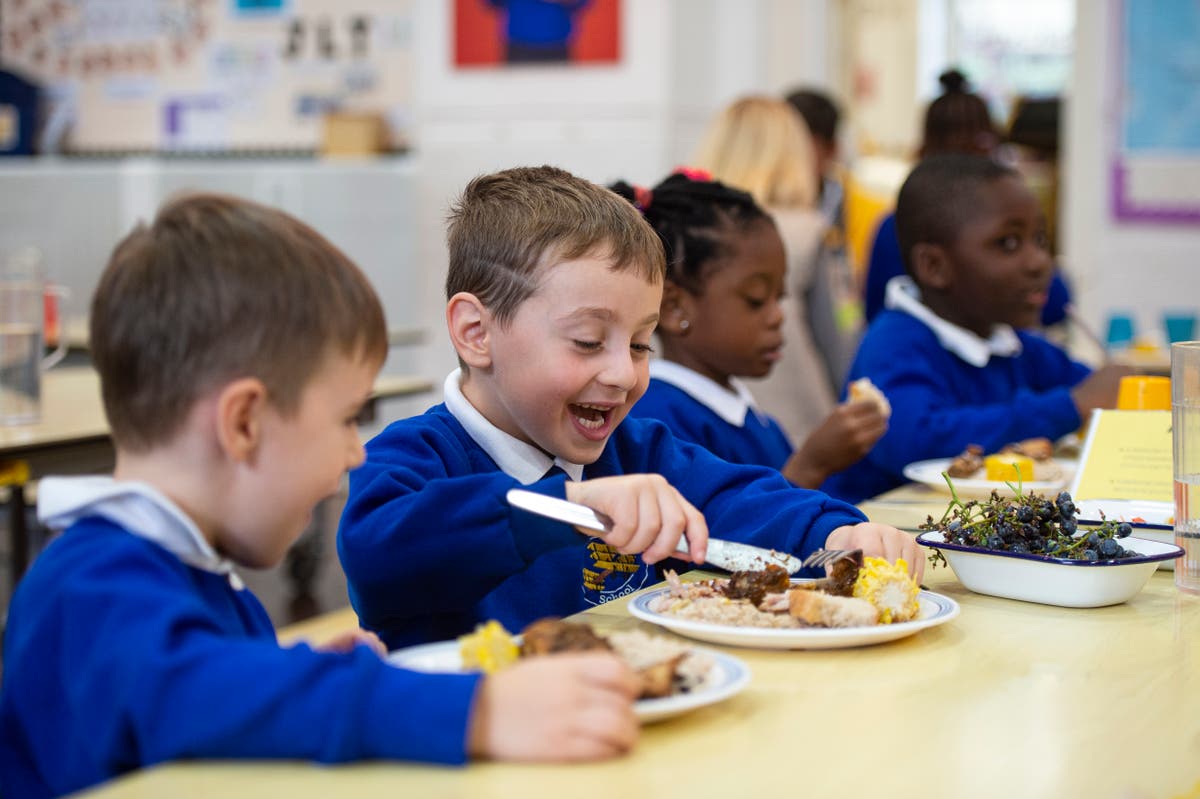 Sadiq Khan wants London's free school meals scheme expanded across whole country
Free meals will make the crucial difference, say head teachers
Mayor Sadiq Khan says the scheme to provide free school meals for all primary school children in London should be extended nationwide.

The one-off £130 million programme, which comes into effect from September, is an effort to help struggling households amid the cost-of-living crisis. Funded by additional business rates income, it is estimated the move will help around 270,000 primary school pupils and save families in London around £440 per child across the year.

It marks a major victory for the Standard's School Hunger Special Investigation, which highlighted the plight of the 210,000 primary and secondary pupils in London who live in homes on universal credit but miss out on free school meals.

Mr Khan told BBC Radio 4's Today programme: "This is personal to me. I benefited from free school meals as a child. My mum and dad worked incredibly hard but to help make sure they could pay the bills, as a lifeline to them, to give them more space to breathe financially, free school meals helped me and my brothers and sister."

He said it was important for the scheme to be universal to eradicate any stigma around receiving free school meals.

Asked whether free school meals should be introduced nationwide, he said: "I am hoping that the lessons from London will show the case unarguably that universal free school meals in primary schools should be a must."

London headteachers welcomed the move. Jared Brading, headteacher of Sacred Heart and St Mary's RC primary schools in Battersea, said: "At a stroke the Mayor has lifted a huge burden from the shoulders of parents. The cost-of-living crisis is hitting all families and this will mean so much to those with school age children."

Reema Reid, headteacher of Hollydale Primary School in Southwark, said: "This policy will make a huge difference to families across London. Finding dinner money for three or four children is a real struggle. What great news that every child in a London primary school will have a hot, nutritious meal to support their learning."

The saving of £440 per child is based on an average cost of a hot meal of £2.30 over 190 school days. The Mayor added: "I have repeatedly urged the Government to provide free school meals to help already stretched families, but they have simply failed to act. This is why I'm stepping forward with an emergency £130m scheme that will ensure every single primary pupil in the capital receives free school meals."

Around 210,000 pupils in London — across years three to 11 — live in households that rely on universal credit but miss out on free school meals, according to the Child Poverty Action Group. Around half of them are expected to be covered by the Mayor's scheme. It still leaves around 700,000 children in poverty in England not receiving free school meals — including approximately 100,000 in London's secondary schools and 600,000 outside the capital.

Campaigners welcomed the initiative. Victoria Benson, chief executive of Gingerbread, the single parent charity, said: "The cost of living crisis has been brutal for single parents and has meant that children have gone without basic essentials because household budgets have been stretched beyond breaking point.

"We have heard from many single parents that they have had to go without food. It will be a huge relief that their child will now be fed at school and we welcome the Mayor's initiative."

Research by accounting firm PwC published by the Standard has shown that investment in free school meals would yield a net economic benefit to society of £2.45 billion over 20 years.