The Prince and Princess of Wales were given a junior guard of honour as they met with tech entrepreneurs during their three day trip to the US.
The couple were given flowers by eight-year-old Henry Dynov-Teixeira, 8, who was dressed as a guardsman, as they departed Greentown Labs, which bills itself as the world's largest climate technology startup incubator, in Somerville, Massachusetts.

It was a moment of light relief in the trip to stage the Prince of Wales's Earthshot Prize that has been overshadowed by the growing race row engulfing the future King's godmother, which has left the monarchy accused of being institutionally racist.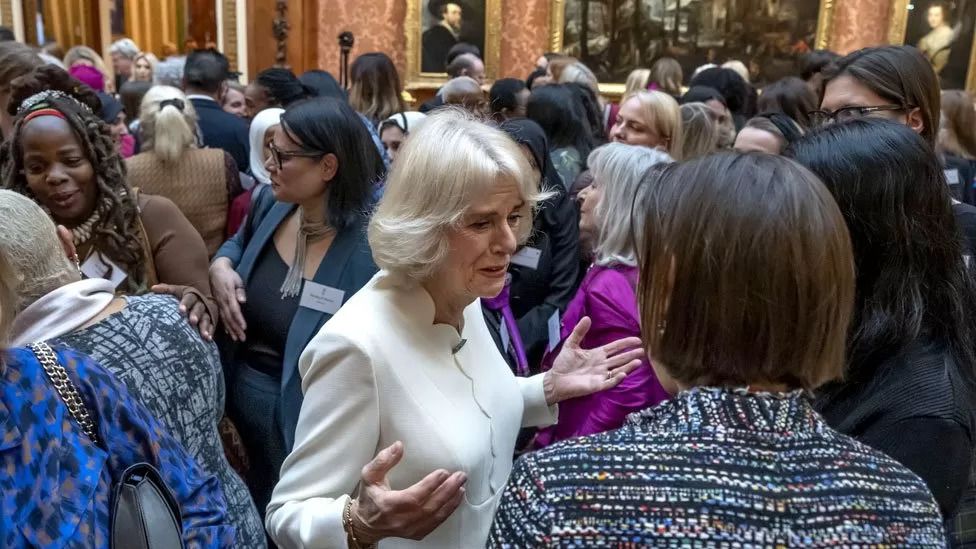 Prince William and the Princess of Wales during a visit to the Greentown Labs in Somerville
The couple's trip has also coincided with the release of footage of an upcoming documentary about Prince Harry and Meghan, Duchess of Sussex.
Netflix's release of roughly a minute of footage of "Harry & Meghan" includes photos and brief interview snippets with the couple who gave up their royal responsibilities to move to the US.
"No one sees what's happening behind closed doors," the Duke of Sussex says as a photo of Meghan crying while holding a cellphone is shown.
There's the sound of glass breaking and an image of William and Kate appears.
"When the stakes are this high, doesn't it make more sense to hear the story from us," Meghan says as the trailer ends.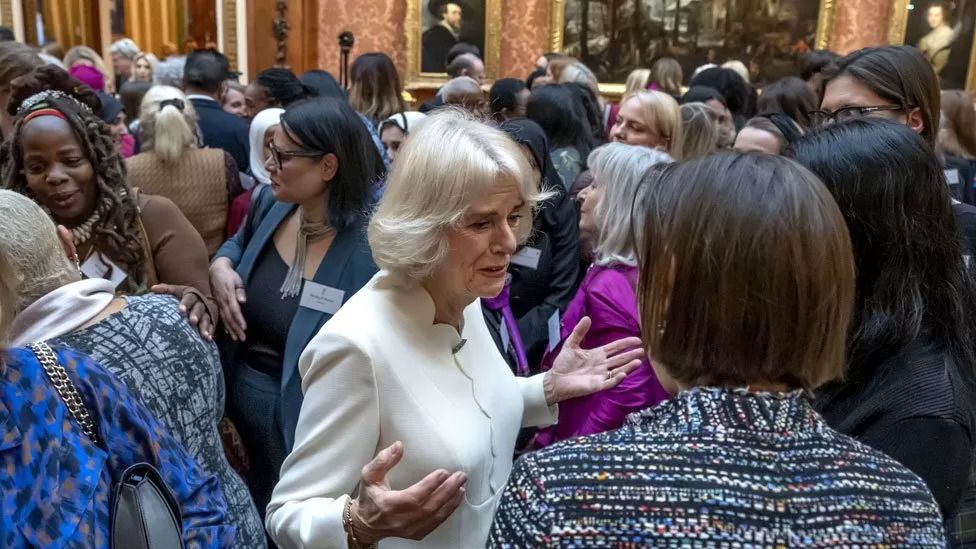 This image released by Netflix shows Prince Harry, right, and Meghan, Duke and Duchess of Sussex, in a scene from the upcoming documentary "Harry & Meghan," directed by Liz Garbus.
The trip was already overshadowed by the resignation of Lady Susan Hussey from her role in the royal household after she repeatedly questioned Ngozi Fulani, a prominent black British-born domestic abuse charity boss, about where she "really came from" during a Buckingham Palace reception.

A Kensington Palace spokesman has reiterated comments made ahead of the trip that they would not be "distracted" by other things this week and their focus was on meeting communities and local people across Boston.

The couple looked relaxed and were greeted by cheers from the crowds as they arrived at Greentown Labs, a tech hub which has been nurturing a community of climate pioneers for more than a decade.

Greentown is believed to be the largest climate technology start-up incubator in North America, having supported more than 500 companies since being founded in 2011, which have created more than 9,000 jobs and raised more than 4 billion dollars in funding.