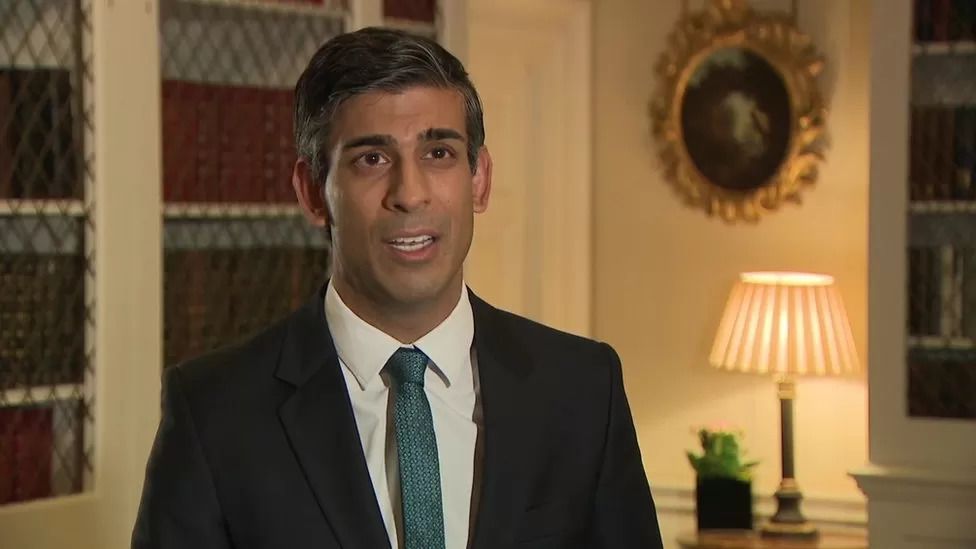 Rishi Suank pledges police powers to tackle illegal protests
Rishi Sunak has said it is "completely unacceptable" that people were having their lives disrupted by a "selfish minority" who join illegal protests.
Home Secretary Suella Braverman has met with police chief constables to discuss tactics used by some environmental protest groups, such as Just Stop Oil.

The prime minister said: "My view is that those who break the law should feel the full force of it."

Speaking after the meeting at No 10 he said the police had his support.

Ms Braverman and policing minister Chris Philp met with police chiefs on Thursday and were joined by Mr Sunak at the start.

The prime minister said the police were already being given new powers to clamp down on illegal protests and would have his full support in acting decisively to end "the misery and disruption" caused to ordinary families.

"I've said to them [the police] whatever they need from government they will have in terms of new powers, we're already giving them some, and I want to back them to use them."

Following the talks in Downing Street, police chiefs described the meeting as "constructive".

Chief Constable BJ Harrington said the police were "not anti-protest, but we are anti-crime".

A statement said: "Police are committed to responding quickly and effectively to activists who deliberately disrupt people's lives through dangerous, reckless, and criminal acts."

He said the meeting showed a commitment to tackling criminal activism while respecting lawful protest.

Earlier Met Commissioner Sir Mark Rowley said Just Stop Oil protesters were being "much less assertive" because their suspected leaders are in custody.

He suggested that efforts by officers were having an effect, but admitted some criminal trials might not take place for two years amid delays in the criminal justice system.

Speaking at the London Assembly, Sir Mark said he was "absolutely determined" that anything that goes beyond lawful, reasonable protest would be "dealt with robustly".

Earlier this week, Jan Goodey - a Just Stop Oil protester - who took part in a protest which saw "mile after mile" of tailbacks on the M25 after climbing up a gantry was jailed for six months. He admitted causing a public nuisance.

The 57-year-old had been part of a demonstration which forced authorities to close sections of one of the UK's biggest motorways on 7 November.