Tens of thousands of RMT members will strike on 16 March, while tens of thousands of nurses will stage a 48-hour strike on 1 March and frontline Royal Mail staff have voted in favour of renewed walkouts.
Rail workers and nurses will strike again next month, while frontline Royal Mail workers are also threatening a new wave of strikes.

Tens of thousands of RMT members will strike again beginning on 16 March after the union received "no new offers" from employers involved in the national rail dispute.

The RMT revealed the start of the next phase of action, following months of sporadic disruption, having earlier rejected the terms offered by Network Rail and 14 train operators on the ground they "did not meet the needs of members on pay, job security or working conditions".

The union did not give any further dates but said a "programme" of strike action loomed.

It added that its members at Network Rail would also commence an overtime ban that would hit maintenance and operations.

"RMT is seeking an unconditional offer from rail operators and Network Rail", its statement said.

The union had described as "dreadful" a 5% pay rise, backdated to January last year, along with a 4% hike for 2023.


Nurses to stage 48-hour strike
Next month will also see tens of thousands of nurses stage a 48-hour strike in a worsening dispute over pay and staffing.
The Royal College of Nursing (RCN) said no services will be exempt, meaning the strike will involve for the first time nursing staff working in emergency departments, intensive care units, cancer care and other services that previously did not take part.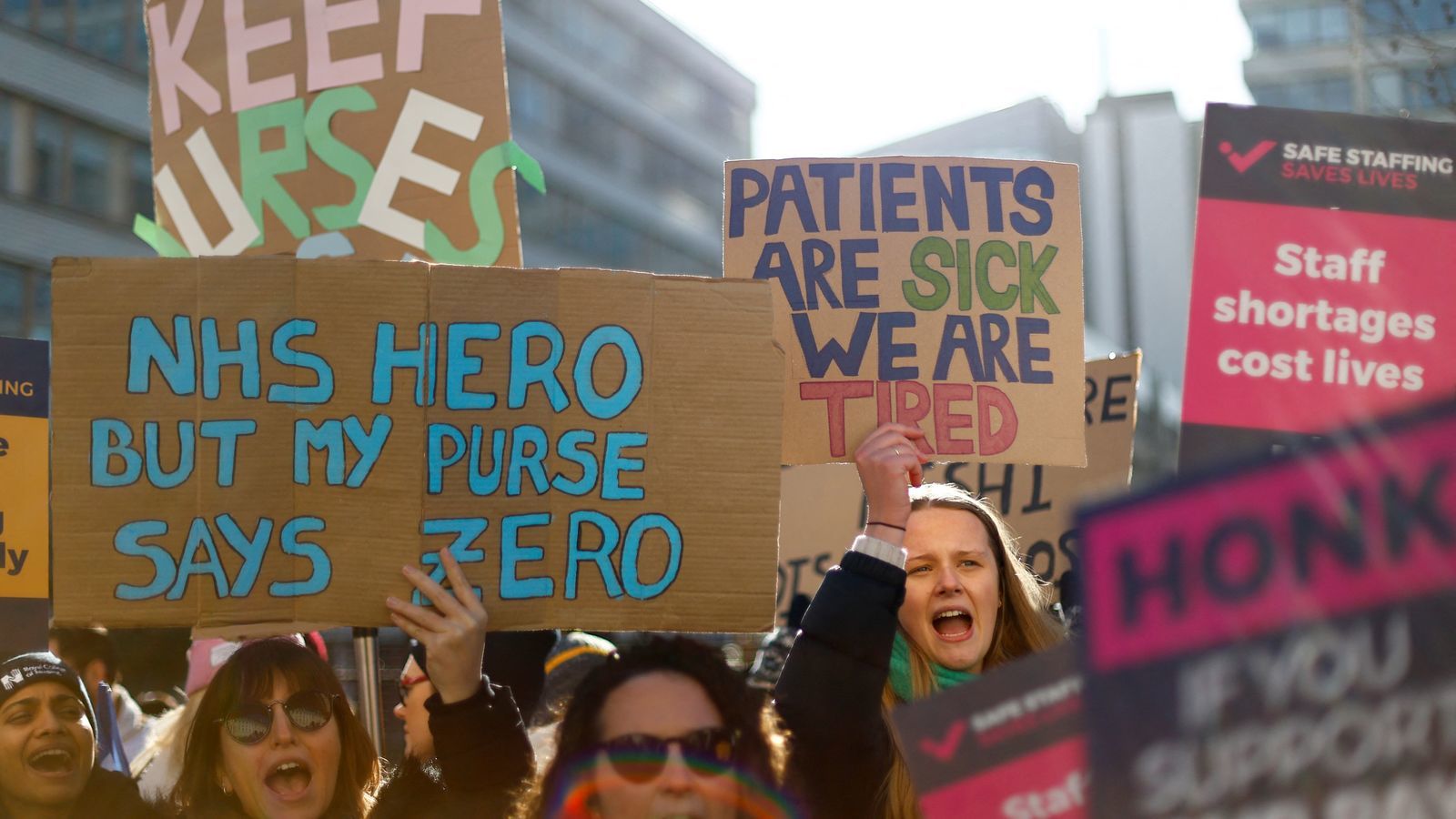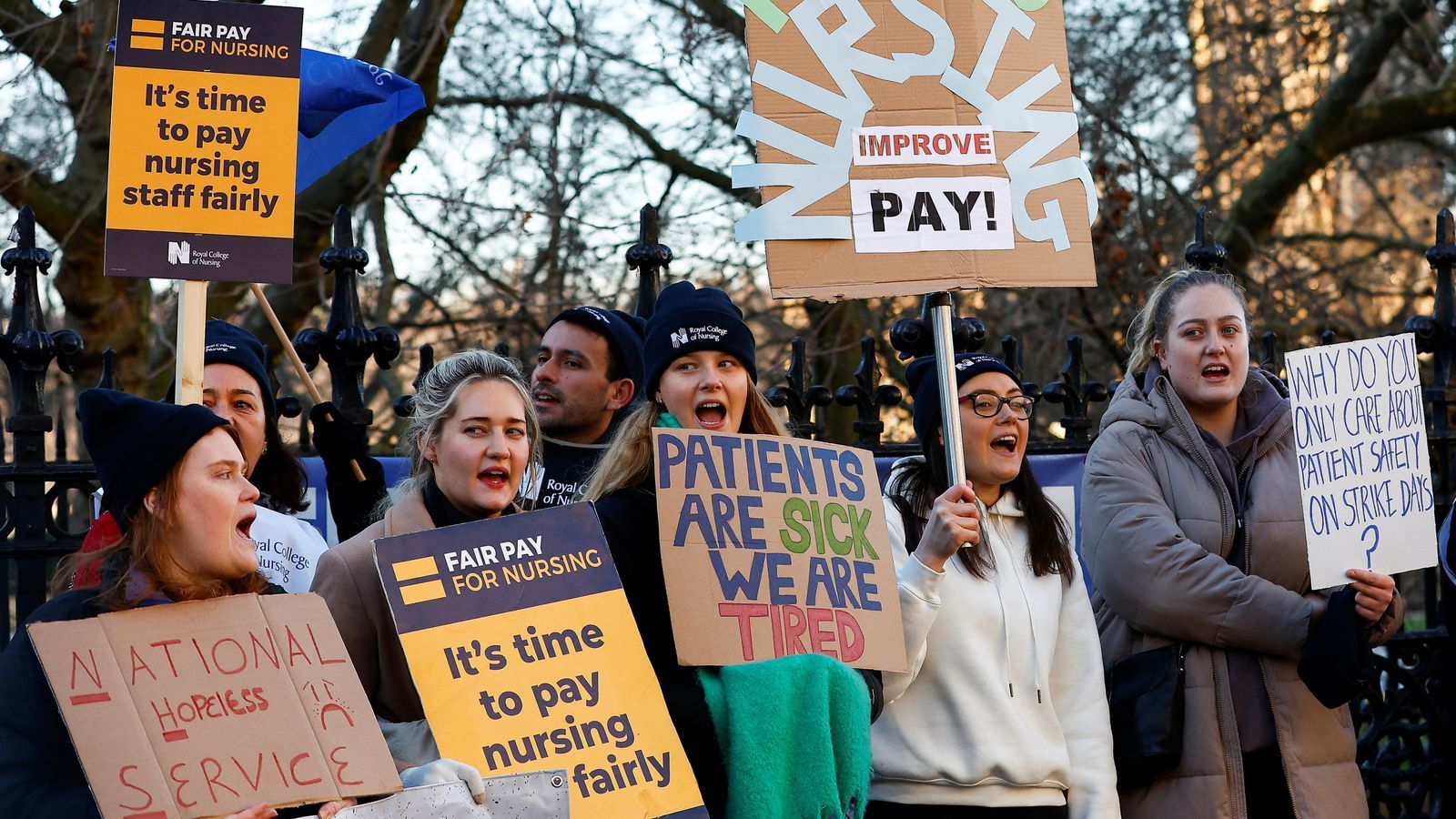 The union has accused the government of refusing to engage in negotiations.
The strike will run continuously for 48 hours from 6am on 1 March.
The RCN said it will reduce services to an "absolute minimum" and ask hospitals to rely on members of other unions and other clinical professions instead.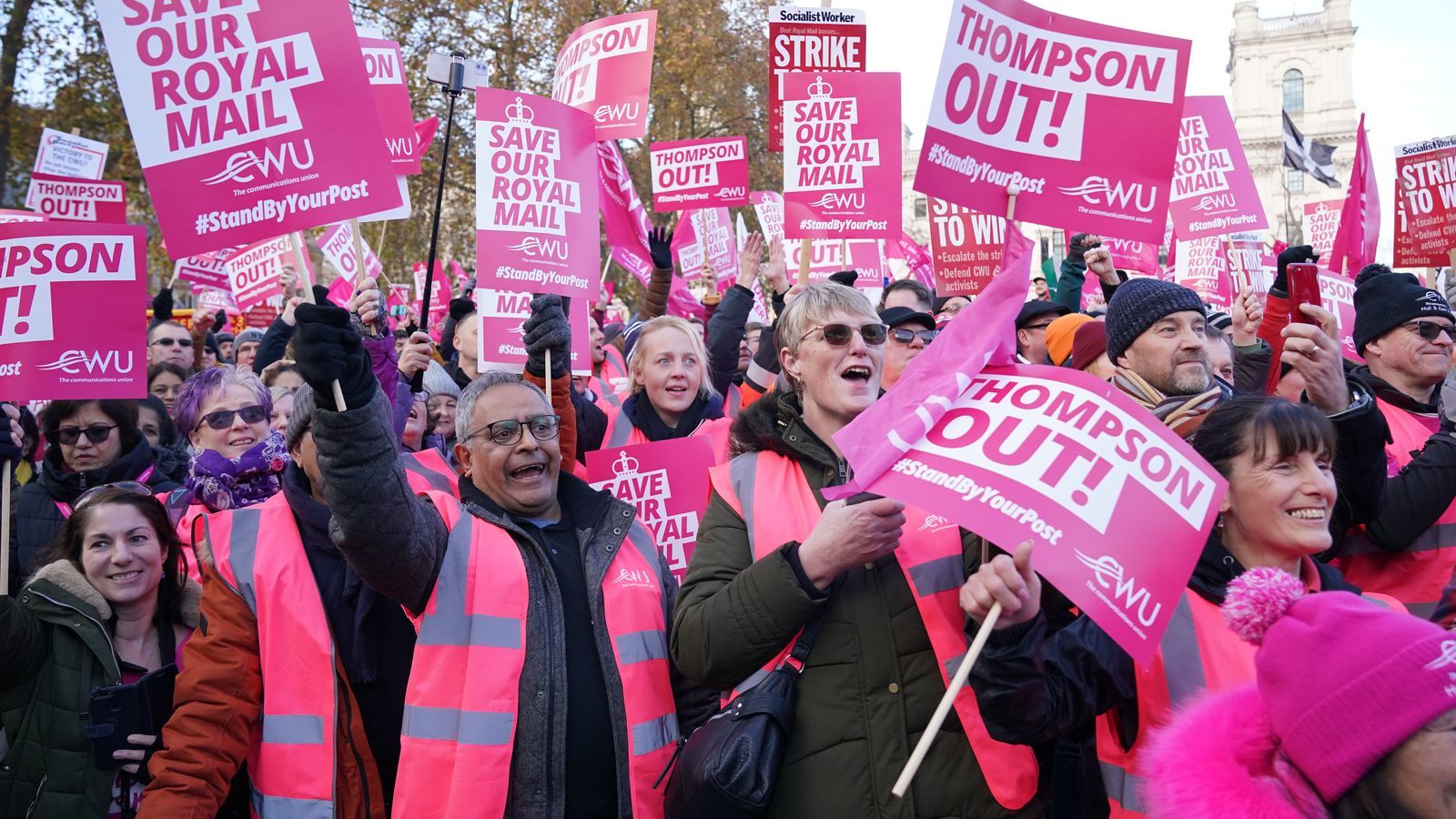 Royal Mail union secures fresh strike mandate

Meanwhile, the union representing 112,000 frontline Royal Mail staff has revealed a fresh mandate for industrial action.

The Communication Workers Union (CWU) announced that 95.9% of its members had voted in favour of renewed strikes on a 77% turnout, though it stopped short of announcing new dates immediately.