As the slow drips of detail started to seep out last week, Spare looked set to be one of the biggest book releases of the decade.
I'd like to consider myself a fairly level-headed observer of the royal family; having grown up just outside Windsor and being able to see the castle from my bedroom (well, if you really squint on a clear day) I have often cast a curious eye across the headlines to see what the royals/my neighbours were up to.

My opinions on the Windsors are conflicting – while I know there's deep-rooted issues with the colonialism the monarchy represents and the privilege they all enjoy, I have avidly devoured The Crown and would occasionally go gooey-eyed about the late Queen.

But the excerpts leaked from Spare in the run up to its release – from 'Harold' and 'Willy' having physical fights to Hazza snorting lines at shooting parties and shagging in fields made even me, the most casual observer of the crown, want to neck Harry's book neat like a shot of tequila.

So that's exactly what I did, after trekking to a colleague's house to pick up the weighty tome, the preview arriving four hours later than planned.

Spare does not so much spill the tea on life in the royal household – it rather smashes the entire gold gilded teapot, with the carefully PR-curated representations of King Charles and Prince William shattered amongst the shards.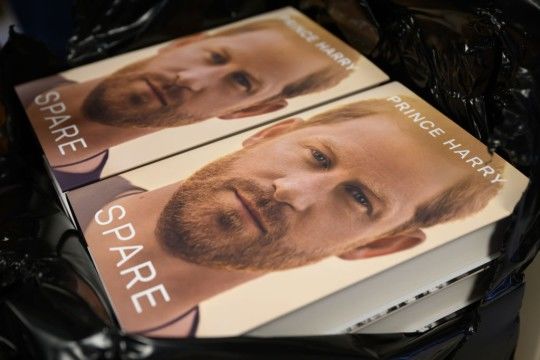 Spare hit the shelves in the UK today
Harry is unflinchingly raw and honest in his writing, describing his father's glacial manner being at odds with Harry's 'sillier' self.
The pair consistently fail to connect, with the King choosing not to pull his son in for a hug when he announced his mother, Princess Diana, had died, to laughing at all the wrong points and causing blushes when Harry starred in an Eton production of Much Ado About Nothing.
His love for William, 'Willy', is evident, but often superseded by their 'private olympiad' of a sibling rivalry – constantly putting each other on the backfoot, tensions between them build to a crescendo which culminates in the much-publicised physical fight at Nott Cott.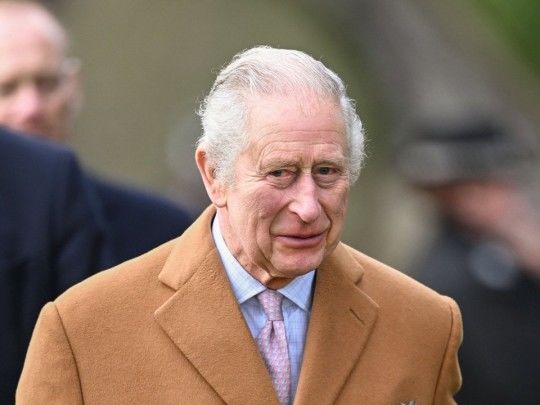 Charles comes across as cold, distant, but still loving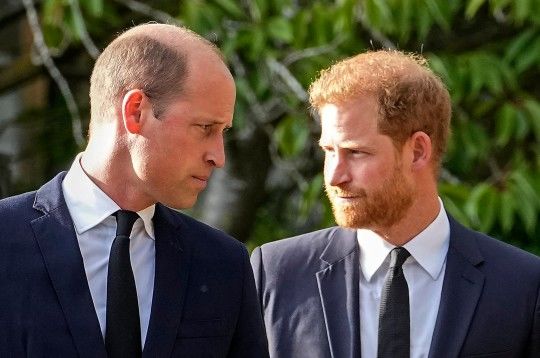 While Harry clearly loves his brother, tensions between the two are visible throughout Spare

Harry offered a less measured portrayal of his step-mother, Queen consort Camilla, whom he describes as 'bored' upon their first meeting, and 'dangerous' ahead of her wedding to his Pa.

While he rather begrudgingly writes that he hopes she makes his father happy, he is less gracious towards the memoir's primary antagonist, the press, who Harry squarely lays the blame for most of his woes.

Journalists are given a short shrift, with one infamous editor described as a 'loathsome toad' and a 'pustule on the arse of humanity.'

But the book's bitterness is counterbalanced with Harry's heartbreakingly beautiful descriptions of his late mother.

You can feel the palpable pain of his loss as he recalls how his younger self coped with Diana's death by pretending she was merely in hiding, spiriting herself away from the ghastly flashbulb of photographers.

He sees Diana everywhere, sending him messages through nature, and explains his desperate need for proximity by following her charity work.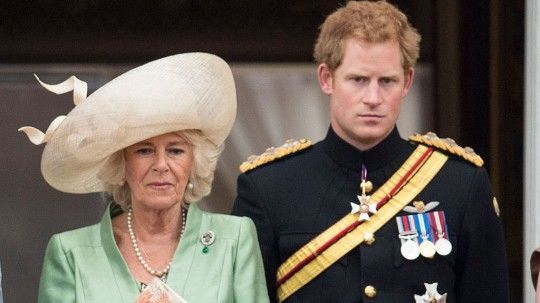 Harry is less complimentary about his stepmother, Camilla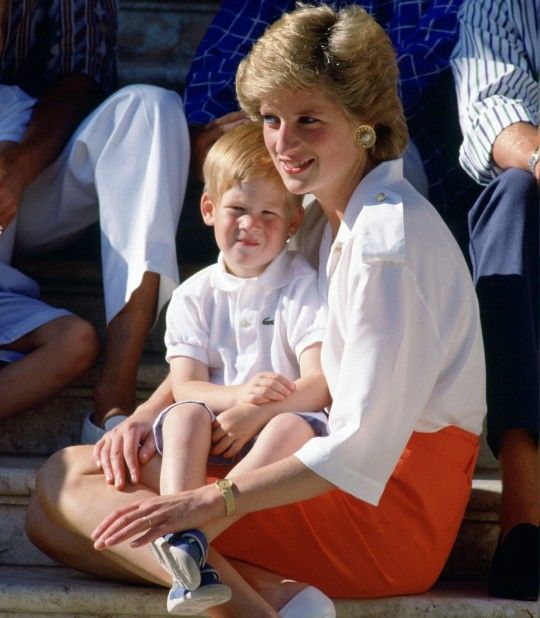 Harry's pain over the loss of his mother is palpable and painful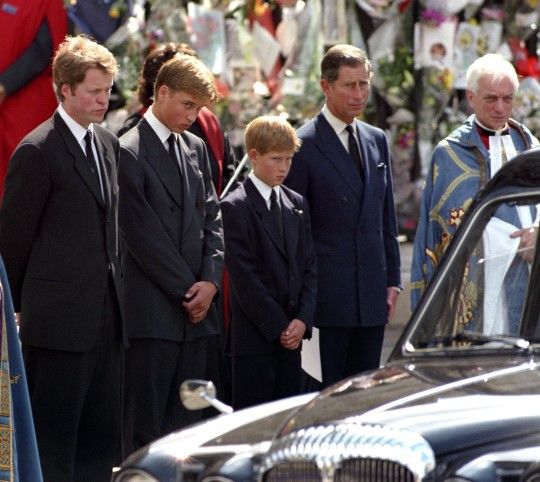 The funeral was described with tender detail

Spare has its funny moments too, although it can border on schoolboy/squaddie at times. The first half of the book is a misty-eyed look back at his days as a boarder in Ludgrove and Eton, with Harry fondly remembering smoking spliffs in the loos before watching Family Guy. The infamous frostbitten penis debacle also features, although the lengthy and bloated descriptions of Harry's 'todger' begin to tire quite quickly. 

Of course, the final section of the book is dedicated to his life with Meghan, someone so breath-takingly beautiful that Harry describes looking at her like 'a punch in the throat'. As their relationship goes public, Harry's fear of losing Meghan, like he lost his mother, is evident – bringing a fresh, raw perspective of a story that has been rehashed for over three years.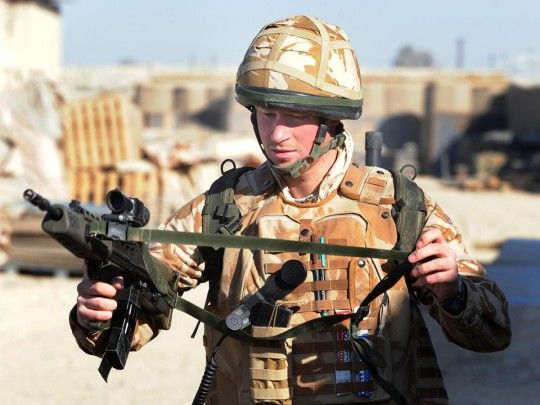 His numerous military tours are described, with Harry clearly proud of his work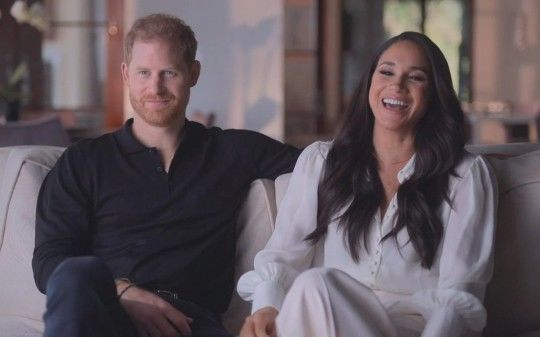 Harry and Meghan recently featured in a Netflix doc

Ahead of the release of Spare, I was beginning to tire of Harry and Meghan's round the clock PR drive. Their recent Netflix documentary bordered on being a little self-indulgent and worthy, and failed to significantly tread any new ground following the famous Oprah interview early last year. As much as I can sympathise with their claims of poor treatment and Meghan's struggle with her mental health, I couldn't help but wish they'd move on from their confessional tour, and start to look forward instead of backwards.

However, it is clear that TV isn't necessarily Harry's forte. In print, the prince seems to have found his stride with this somewhat sad tale of a tortured man, grappling with a grief that still hangs heavy in his heart. He has J. R. Moehringer's skilful penmanship to thank for his eloquence, keeping the lengthy read tight as he threads Harry's anecdotes together in a vignette-style narrative. 

What I am still struggling with is Harry's motive for writing Spare, besides the obvious financial benefit. He claims to want to reconcile with his father and brother, I can't help but feel a book this unflinchingly frank will push him further from the fold.

For someone who speaks so furiously about press intrusion and the desire for privacy, Spare is a far more telling story than any newspaper nib. Whether it's worth losing his family over remains to be seen.