The Post Office scandal that saw sub-postmasters wrongly convicted for fraud has ruined lives, a top lawyer has said.
Barrister Jason Beer QC said former sub-postmasters and mistresses' stories should be at the heart of an inquiry.

"Lives were ruined, families torn apart, families were made homeless or destitute," he said.

The cases constitute the most widespread miscarriage of justice in British legal history.

Between 2000 and 2014, more than 700 sub-postmasters were wrongly accused of theft, fraud and false accounting due to a flaw in the Horizon accounting IT system.

The inquiry - which is expected to run for the rest of this year - will look at whether the Post Office knew about faults in the IT system and will also ask how staff shouldered the blame.

A total of 72 former sub-postmasters have had their names cleared so far.

In his opening remarks, Sir Wyn Williams, the retired High Court judge who is leading the inquiry, expressed thanks to the 50 to 60 witnesses he expects to hear oral evidence from in the coming weeks.

Sir Wyn said he sought to understand "the scale and nature of the harm" done to so many.

"These hearings would not be taking place at all were it not for the witnesses who have agreed to give up their valuable time to publicly relive what must be very distressing memories and events."

Baljit Sethi was the first witness to give evidence on Monday. He had told the BBC beforehand he was looking forward to it.

During his session, he described his long career spanning two decades, during which he ran two branches near Romford in Essex with his wife Anjana successfully using paper accounts.

After Horizon was introduced, one branch had no problems at all, but the second one showed a hole in the accounts of £17,000, which they were asked to cover out of their own pocket. The Sethis were never charged, but still faced a financial and emotional nightmare.

Mr Sethi said he tried to communicate with the head office in Chelmsford, Essex, after noticing a problem with the system.

He broke down in tears and went on to say: "I was the only man who ran the Post Office seven days a week.

"I used to open it at 8am and shut at 8pm. I was the only Post Office in the country running all seven days.

"I knew there was something wrong with the system but no-one wanted to know that," he added.

"We didn't take a single penny from the Post Office our entire life."

Mr Sethi has also told the BBC previously that the scandal meant he felt he was unable to be a good parent to his two sons and daughter.

His son Amit said ahead of the session: "I want accountability and those who suffered should be compensated appropriately.

"That's it - then we'll draw a line under it."

The judge will hear evidence on why sub-postmasters and postmistresses were singled out and whether they have been justly compensated, as well as analysing at least 100 written statements.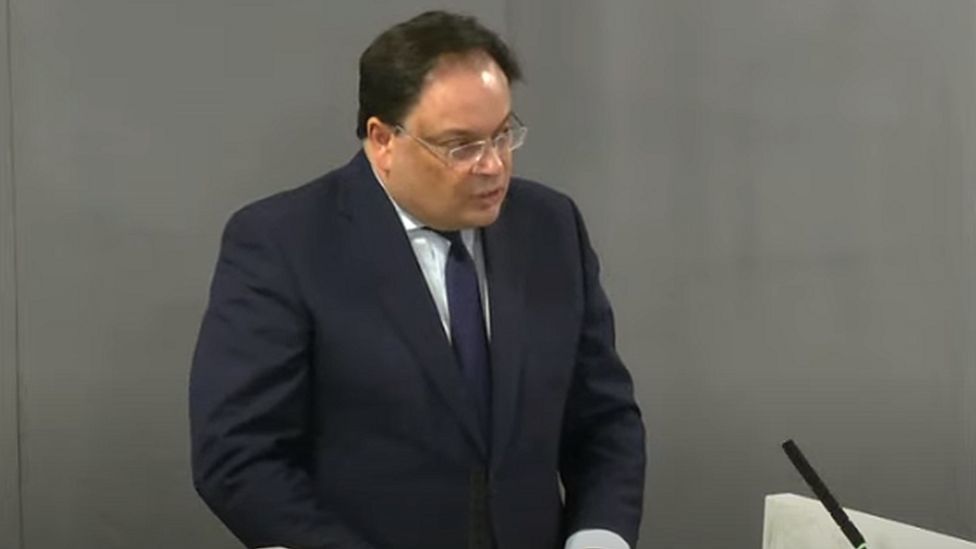 Jason Beer QC said families had been "torn apart" because of the Post Office scandal

Mr Beer, the counsel to the inquiry, pointed out that some former sub-postmasters had passed away before it started.

"It is about people whose mental and physical health has been impacted, people whose marriages and partnerships have deteriorated or failed, about people who have thought about taking their own lives and in some cases took their own lives," he said.

The inquiry will also examine whether staff at software firm Fujitsu, which developed the Horizon software to complete tasks such as transactions, accounting and stocktaking, knew the system had flaws while data from it was used in court to convict sub-postmasters.

Evidence will be heard from witnesses in Leeds and Cardiff over the coming weeks.

"I cannot stress enough the importance of me understanding the scale and nature of the harm which has bee caused to so many individuals," Sir Wyn said.
Watch: Tracy Felstead was sent to Holloway Prison for a crime she didn't commit