The UK government has delayed putting in place checks on goods four times after it agreed to do so with the EU as part of its post-Brexit trade agreement.
Post-Brexit checks on goods coming to the UK from the EU are to be reduced and simplified, the government has announced.

The new Border Target Operating Model involving fewer checks and bureaucracy, and more digitisation - backed by more than £1bn in funding - has been announced to "minimise trader burdens and maintain border security while remaining aligned with international standards".

The government has delayed putting in place the checks four times, which are legally required under the Brexit trade deal with the EU, due to worries about port disruption. The delays had caused considerable friction with Brussels.

But details of the new customs and regulatory process have now been agreed by the government and are set to be introduced later this year and fully implemented by 2027.

It is currently a draft and the government wants businesses to provide feedback before it is set in stone.

Business groups have largely welcomed the proposals, with the British Chambers of Commerce (BCC) praising "the shift to a digital trade system", while the Welsh government said it supports them.

A ministerial foreword to the new document says: "It will move us closer to our goal of creating the most effective border in the world, by introducing an improved regime of sanitary, phytosanitary and security controls on imports.

"These controls are essential to maintaining our security and biosecurity and will better protect us and our environment from invasive pests and diseases, protect public health, deliver food that is safe to eat whilst maintaining security of supply for consumers, and disrupt criminal activity before it can harm our communities."

None of the additional checks or controls in the model will apply to imports into Northern Ireland from the EU following the Windsor Framework agreed by Westminster and the EU in February.

There will be some further checks for Irish goods arriving directly in England, Wales and Scotland from the Republic of Ireland.

The new changes for EU to UK goods include:

• A pilot trusted traders scheme to allow frequent importers to avoid trade checks

• Safety and security data requirements reduced from 37 mandatory fields to 24 - with 13 more optional

• Introduction of the UK Single Trade Window - a single digital gateway for importers and exporters to provide the data needed to trade and apply for licences, submit safety and security data and authorisations for trusted trader schemes

• Removing duplication by improving the use of data

• Removing safety and security requirements for certain outbound freeport goods, outbound transit and fish from UK waters landed in non-UK ports

• Live animals, germinal products, animal products and by-products, plants and plant products will be categorised as high, medium or low risk, with appropriate controls determined by their risk and the country of origin

• Simplified and digitised health certificates

• Support for food businesses who "will need to adapt their businesses and supply chains"

• Checks to take place away from ports at Border Control Posts to prevent traffic build-ups.


Fixed timescale
The government said it plans to implement different parts of the model by three dates:
• 31 October 2023
- the introduction of health certification on imports of medium-risk animal products, plants, plant products and high-risk food and feed of non-animal origin from the EU
• 31 January 2024
- introduction of documentary and risk-based identity and physical checks on medium-risk animal products, plants, plant products and high-risk food and feed of non-animal origin from the EU
Imports of animal and plant goods from the rest of the world will start to benefit from the model
Existing inspections of high-risk plants/plant products from the EU will move from their destination to a border control post within a port or airport
• 31 October 2024
- Safety and security declarations for EU imports will come into force, as will a reduced need for import data and the use of the UK Single Trade Window will remove the need for duplicated pre-arrival data.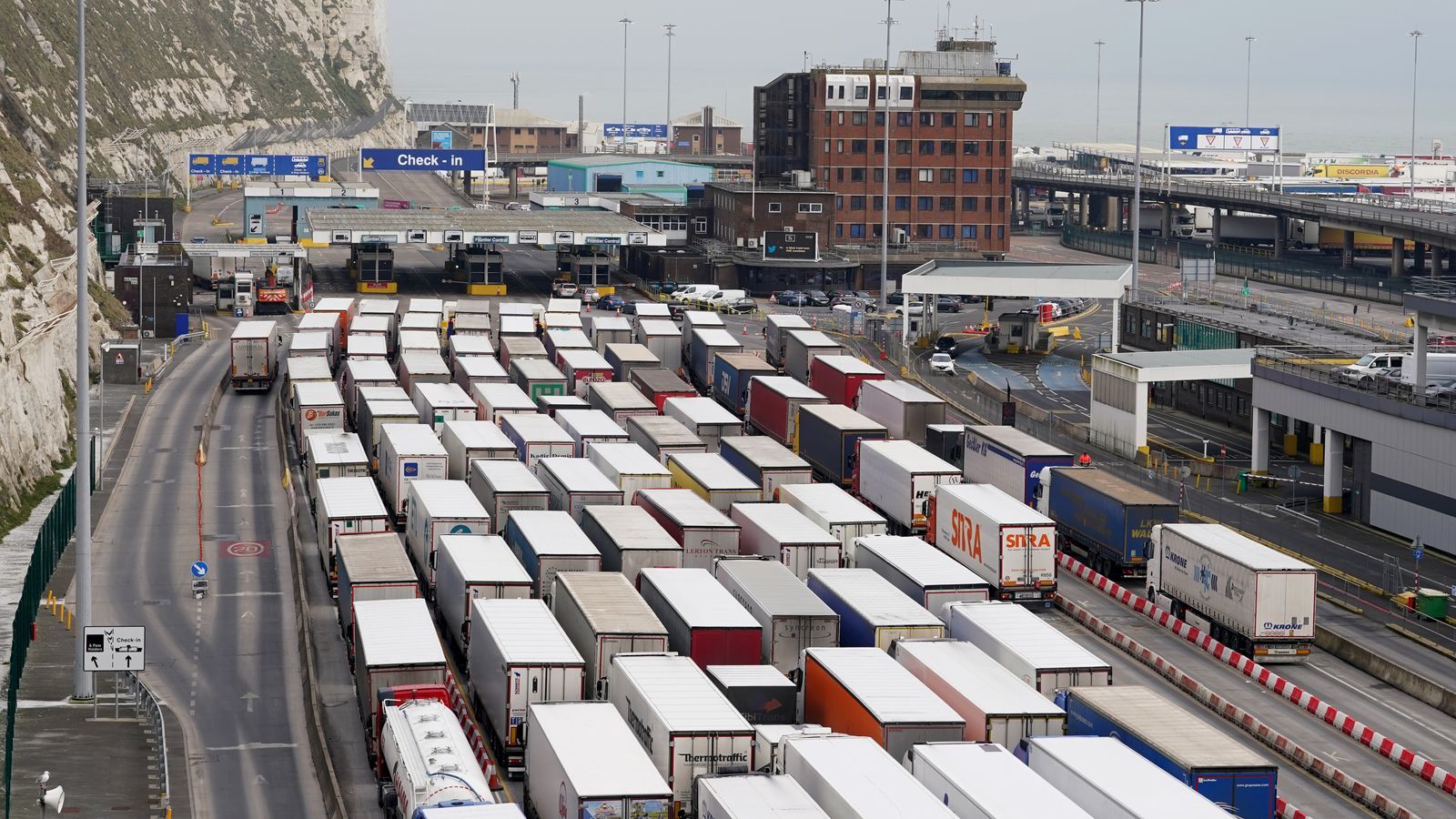 Companies must now prepare

William Bain, head of trade policy at the BCC, said if the digitisation is "done properly then smaller firms will see benefits" importing goods into Great Britain.

He urged the government to stick to its timescales as "providing certainty for business is crucial" and said it was vital for companies in the UK and around the world to properly prepare for the changes.

There are some different rules, on top of those outlined in the Windsor Framework, planned for Irish goods arriving in Wales, England or Scotland directly from Irish ports.

They will be subject to "full customs controls", which changes the current arrangements. These will be phased in from October 2023 and the government has promised to work with businesses and the Scottish and Welsh governments to ensure it is fully compliant with the UK Internal Market Act.

Businesses and citizens in Northern Ireland will be able to purchase goods from the EU with no new barriers and none of the additional checks or controls set out in the new Border Target Operating Model.