It's the "life-changing" law that will change how people in Northern Ireland donate their organs.
The new opt-out legislation, which means people will automatically become donors unless they state otherwise, has been welcomed after it passed its final stage in the assembly on Tuesday.

Health Minister Robin Swann asked that it be known as 'Dáithí's Law' after five-year-old Dáithí's MacGabhann who is waiting for a heart transplant.

The law still needs to receive royal assent before it comes into force.

BBC News NI has been speaking to those with first-hand experience of organ donation in Northern Ireland.

From donors to recipients, families who have had to decide after the death of a relative and a transplant surgeon, the new law is set to mark a huge change.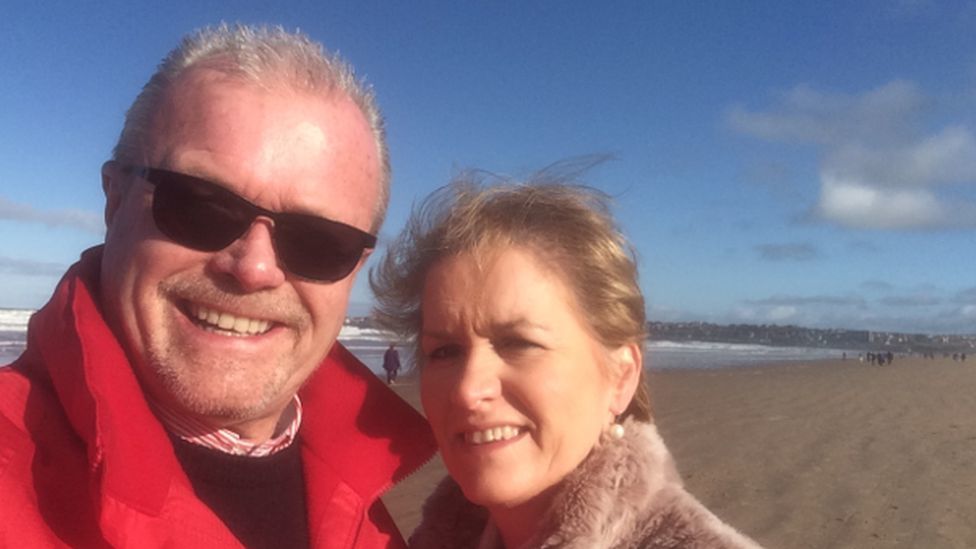 Denis McNeill (left) said it could be a life-saving law for many people
The patient: 'It's the gift of life'

Denis McNeill, who lives near Coleraine, has been on the waiting list for a kidney transplant since developing issues in 2020.

He receives dialysis three times a day at home, which he said has a "significant impact" on his life.

"I appreciate, accept and understand that the dialysis is doing a good thing for me," he told BBC Radio Foyle.

"It's helping to do the work of what a kidney should be doing, but it is a dang nuisance."

Mr McNeill described the change to the organ donation law as a "momentous decision".

"It gives hope and gives promise to people like myself, as there are many people waiting for a transplant of some kind in Northern Ireland.

"It is the gift of life and could truly be a life-saving measure for so many people."

He hoped the bill would make a difference for young people especially, such as Dáithí MacGabhann.

"I think especially of little five-year-old Dáithí - a child with his life still to live and just how crucially important this is for young people particularly."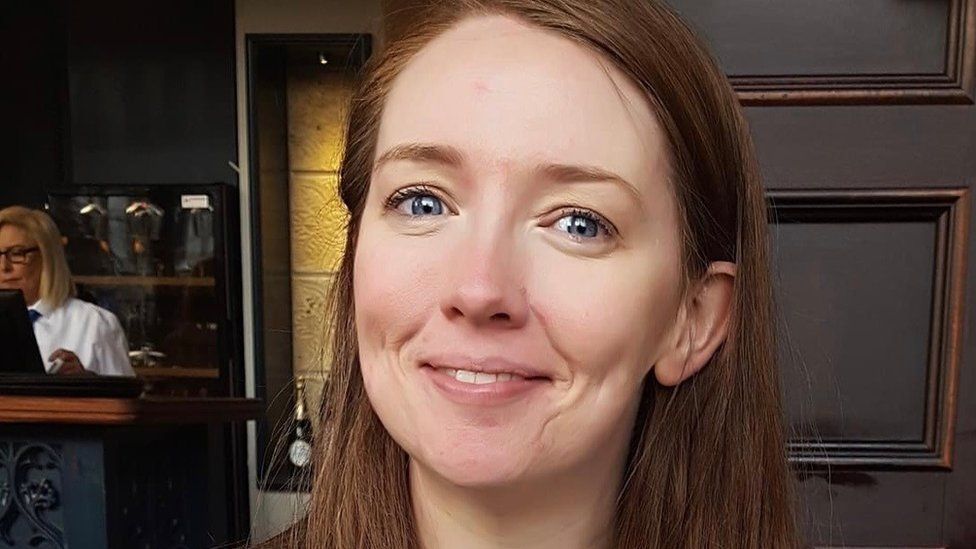 Clare McFaul's family decided to donate her organs to help others
The sister: 'She made a massive, massive difference'

Clare McFaul, who was 32 and from Larne, died at Antrim Area Hospital in 2020 from what doctors described as a "catastrophic" bleed in her brain.

Her sister, Ciara Hunter, said the law change would make the decision-making process around organ donation "easier" for families "because you would assume there is consent" unless the individual had opted out.

"My mum and dad, they were still holding out hope, they had given us three days of Clare on life support to see if she showed signs of recovery, so for them it was a shock. They were still sort of hoping," she explained.

"When you're sitting in a room beside where your sister's lying, it's difficult not to be overwhelmed with the questions, and the choices, and the options that you have to go through with the team.

"It was never something we had discussed, we had to decide would she and then we had to decide what organs she would give."

Describing her sister as "the best of us", Ms Hunter said two men who had been on dialysis for several years each received a kidney as a result of the family's decision.

They received a letter from the recipients just before Christmas.

"It was nice to be able to have something tangible," Ciara said.

"It's one thing to say she saved lives, but here was actual tangible proof of two lives that she had made a massive, massive difference to."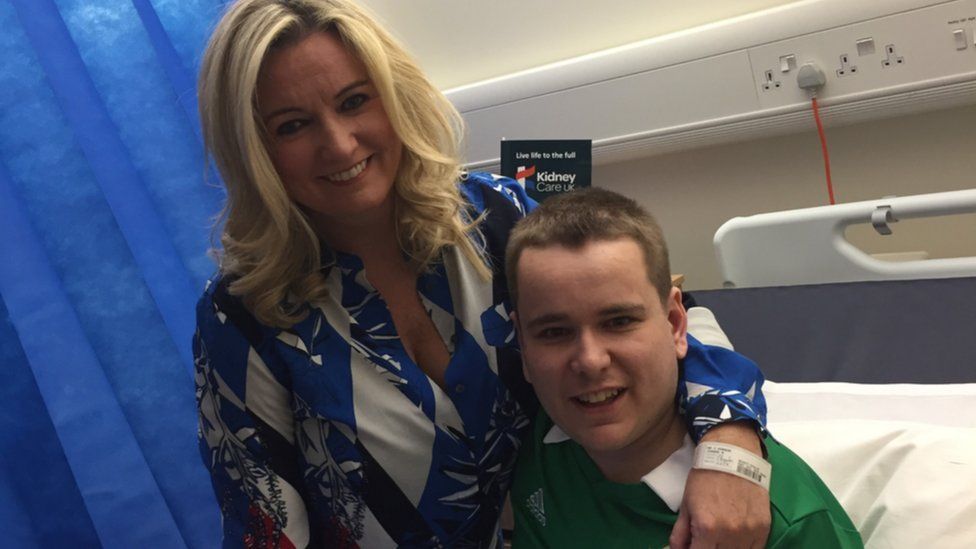 Jo-Anne Dobson donated a kidney to her son Mark in 2018
The family: 'It was an emotional day'

Jo-Anne Dobson's son Mark, 28, has received two kidney transplants - in 2009 from a donor family and from his mother in 2018.

He said his life had been saved and he will "always remember" the family who donated for his first kidney transplant.

"If anybody's unsure, there's people like me, you could really save anyone's life. It's the best feeling ever," Mark said.

Mrs Dobson, a former Ulster Unionist assembly member who previously tried to change the law through a bill at Stormont, said she was "elated, excited, exhausted" after Tuesday's developments.

She added it was "rare" for legislation to progress after it had failed before.

"Yesterday we gave the organ donation family in Northern Ireland a second chance," she told BBC News NI's Good Morning Ulster.

Mrs Dobson said Mark had first been diagnosed with kidney failure at five weeks old and when he received his first transplant "people said to us as a family that's Mark sorted, that's him getting on with life".

However "nobody knows how long you will have that precious gift for", she added.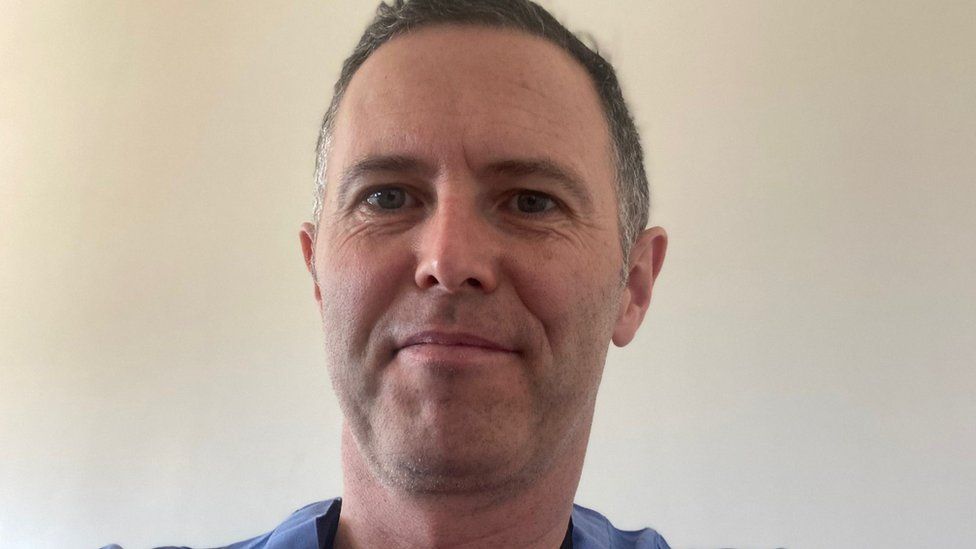 Dr James McDaid said it was a powerful moment to tell someone a donor had been found
The surgeon: 'A wonderful news story'

Dr James McDaid, a general transplant surgeon in the Belfast Trust, said he hoped the law change means there will be "more organs to be able to save more lives and do more kidney transplants in Northern Ireland".

Dr McDaid said there are about 120 kidney transplants each year in Northern Ireland, with about 50 from deceased donors and about 70 from live donors.

He said surgeons will hope to increase the number of deceased donors "by perhaps 10%".

"It is a wonderful news story and we are all excited about it."

Dr McDaid described telling people that a donor has been found as a "powerful moment".

"It really is a special thing to do, I feel so lucky being a part of that process.

"It is amazing giving people the news that they have got a life-saving transplant.

"You can just sense what a relief it is for them."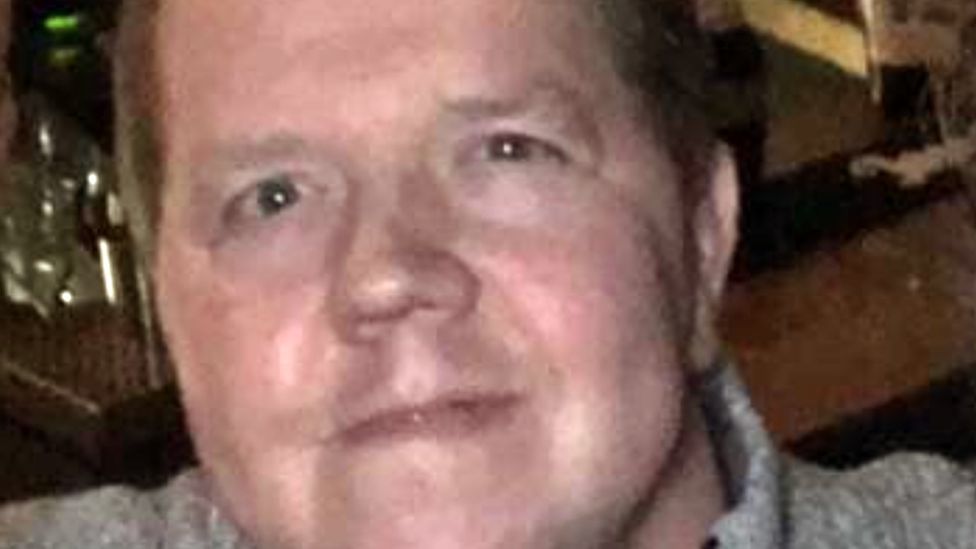 Ciaran Campbell said the law should have been changed years ago
The donor recipient: 'A great change'

Ciaran Campbell has received two kidney transplants, the first when he was a young boy.

"I have lived with kidney disease and failure and all that my whole life, so I am at the mercy of my body and at the mercy of dialysis at any time," he described.

Mr Campbell said his first transplant lasted for 28 years and his second came from a live donor, a friend, which he described as "such a gift of love and kindness".

He said the law change "widens the pool of kidneys for so many people" in Northern Ireland.

It would be "amazing", he added, to go to a regular check-up in Belfast and find there was no one on dialysis in hospital.

Mr Campbell said the law was a "great change" that Northern Ireland should have introduced "years ago".