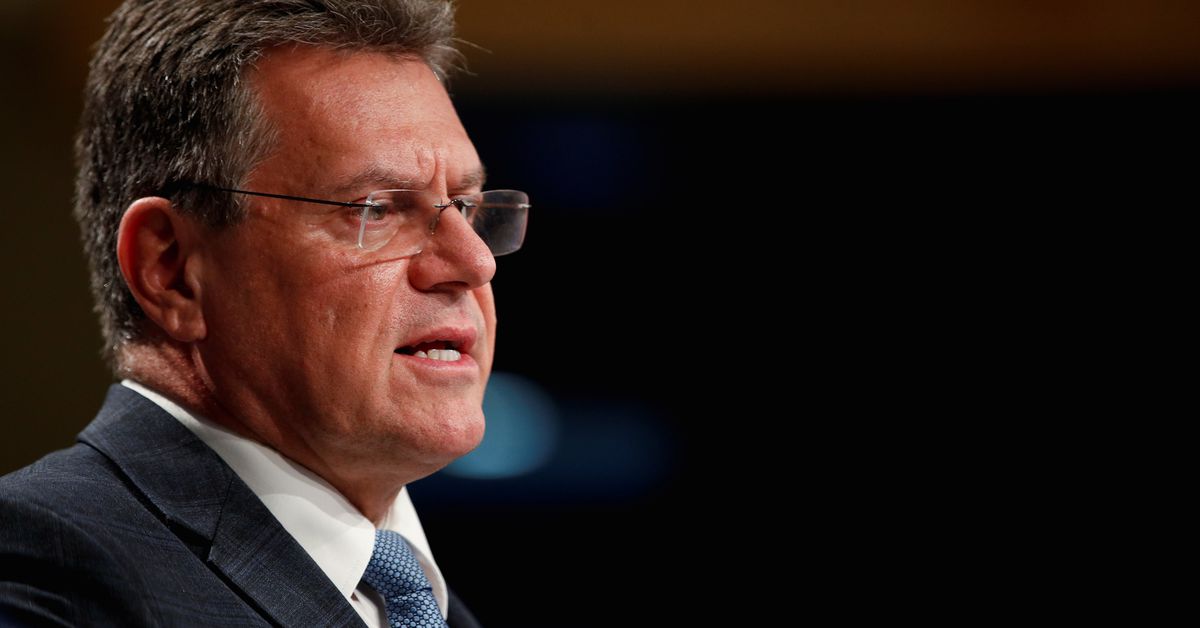 Northern Ireland post-Brexit talks nearly done, EU says
The European Union's Brexit chief said on Tuesday that the finishing line was in sight for talks on easing post-Brexit trade rules for Northern Ireland ahead of a second successive day of discussions with his British counterparts.
After weeks of intense London-Brussels talks, momentum has been building towards a deal to revise the Northern Ireland Protocol - the arrangements agreed to avoid a hard border with EU member Ireland when Britain exited the EU in 2020.

British Prime Minister Rishi Sunak told his cabinet that intensive talks continued, his spokesman said, as his foreign and Northern Irish ministers prepared to speak to European Commission Vice-President Maros Sefcovic later on Tuesday.

"We have made good progress (..) We clearly can see the finishing line. But in such a negotiation, being close doesn't mean being done", Sefcovic told a press conference, declining to say when exactly an agreement might be reached.

Ireland's prime minister said the two sides had made progress and that Sunak should be given time to finalise a deal.

"I can't say whether or not we'll have an agreement this week. I know that a huge amount of progress has been made in terms of coming to an agreement on the protocol," Leo Varadkar told a news briefing in Dublin.

"I know that Prime Minister Sunak wants to consult with his party, wants to consult with the parties in Northern Ireland and I think it's really important that we allow some time and space for that to happen and avoid any commentary that might make it more difficult for this to be agreed."

The talks have stepped up a gear in recent days, including between Sunak and Northern Ireland's Democratic Unionist Party (DUP), whose opposition to the protocol must be overcome to make any deal work.

While opinion polls consistently show a majority of Northern Irish voters - who earlier opposed Brexit - favour the idea of the protocol, the imposition of checks on goods coming from the rest of the United Kingdom has angered many pro-British unionists who see it as undermining the union with Britain.

The DUP, Northern Ireland's largest pro-British party, has boycotted the region's devolved power-sharing parliament for the last year in protest at the protocol.

Sunak has also been meeting pro-Brexit Conservatives to ease their concerns around any potential deal.