No disrespect, but - going forward - it would be advisable not to start sentences with the word "So".
That is according to responses to a tongue-in-cheek tweet from Countdown wordsmith and lexicographer Susie Dent.

The language expert asked her 1.1 million Twitter followers which words and phrases they would like to see "banished" from the dictionary.

Topping the list was "Going forward" - another way of saying "in the future", and often used in a business context.

Other common expressions the public said they most take umbrage at include: "No disrespect, but", "like" as a filler word, "I wanted to reach out", and "I'm not gonna lie".

Dent posted what she described as an "unscientific analysis" of people's "excellent" responses.

She tweeted: "Happily, English is a democracy so it's up to us.

"And many of these are old beefs: 'like' as a filler was first used in 1778."

The top 10 are:

1. Going forward

2. No disrespect, but…

3. 'Like' as a filler

4. I wanted to reach out

5. I'm not gonna lie

6. Basically

7. Let's go offline

8. 'So' at the start of a sentence

9. The 'optics' of something

10. My bad

Dent tells BBC News many words or phrases people find incredibly annoying now "have actually been around for a very long time".

For example, the first reference in the Oxford English Dictionary to the word "gonna" was in 1806.

Taking a "deep dive" and "it is what it is" are two phrases she finds irritating.

She says the more people repeat common phrases, the more they lose their substance and impact because they no longer feel original, and the speaker is "jumping into a universal shorthand".

But she says some jargon can be "incredibly uniting" as it gives a sense of belonging.

"It's when it slips into the trite and the throw-away that I think it becomes annoying, and it's when so many people pick it up that there doesn't seem to be too much thought behind it," she says.

Her post, which has been retweeted more than 1,000 times, drew the attention of the actor and presenter Les Dennis, who simply replied "for my sins".

And the actor Hugh Bonneville responded with a suggestion of his own: "At this point, at this point."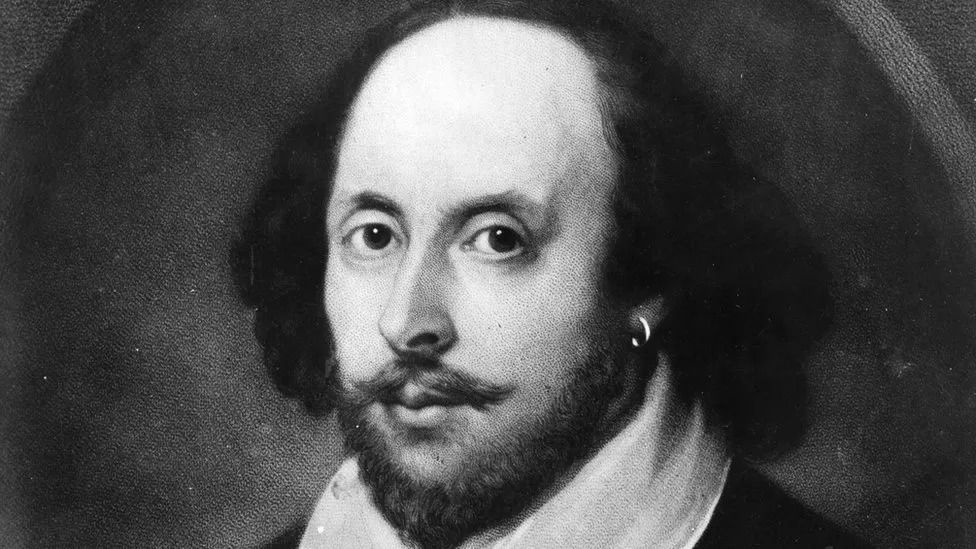 Shakespeare was criticised by some contemporaries unhappy about his choice of language

Dent will often choose and share a word of the day on Twitter. Alongside Gyles Brandreth she co-presents a podcast, Something Rhymes with Purple, where the duo explore the "hidden origins of language".

She is also touring the country with her show: The Secret Lives of Words.

She continues: "Even Shakespeare was massively criticised by his contemporaries; they accused Keats of turning nouns into verbs.

"We've always had this sort of begrudging take on how English is evolving, but actually, I think the fact that we care about it so much means that it's in pretty good hands… or mouths."

Language is "infectious", she says, and people will need to make a concerted effort to be more creative if they want to break the habit of using stock phrases they find irritating.

She adds: "Of course, we can't banish anything from the dictionary because dictionaries are famously descriptive.

"We don't prescribe how language should be used. We describe how it is used.

"So really the only people that can get rid of these phrases that we find annoying is us.

"And we have to stop using them before they will become reduced currency, but it's probably going to take a while looking at some of these."

Michael Rundell, a linguist and lexicographer - now mostly retired - has been a dictionary editor since 1980.

He says number nine in the list shared by Dent - 'No disrespect, but…' - is a signal "that you're about to give an entirely disrespectful trashing of what your interlocutor just said, so I reckon it's pretty useful".

And he says he has "never understood" the objection to the word "basically".

"If you were to ask me for a word to ban it would be 'woke', originally a very positive concept… but now completely appropriated by the hard right, and used repeatedly as a general-purpose insult by people who don't really know what they mean."