The PM's in-person meeting with Ursula von der Leyen over a new Brexit deal for Northern Ireland dominates many of Monday's front pages.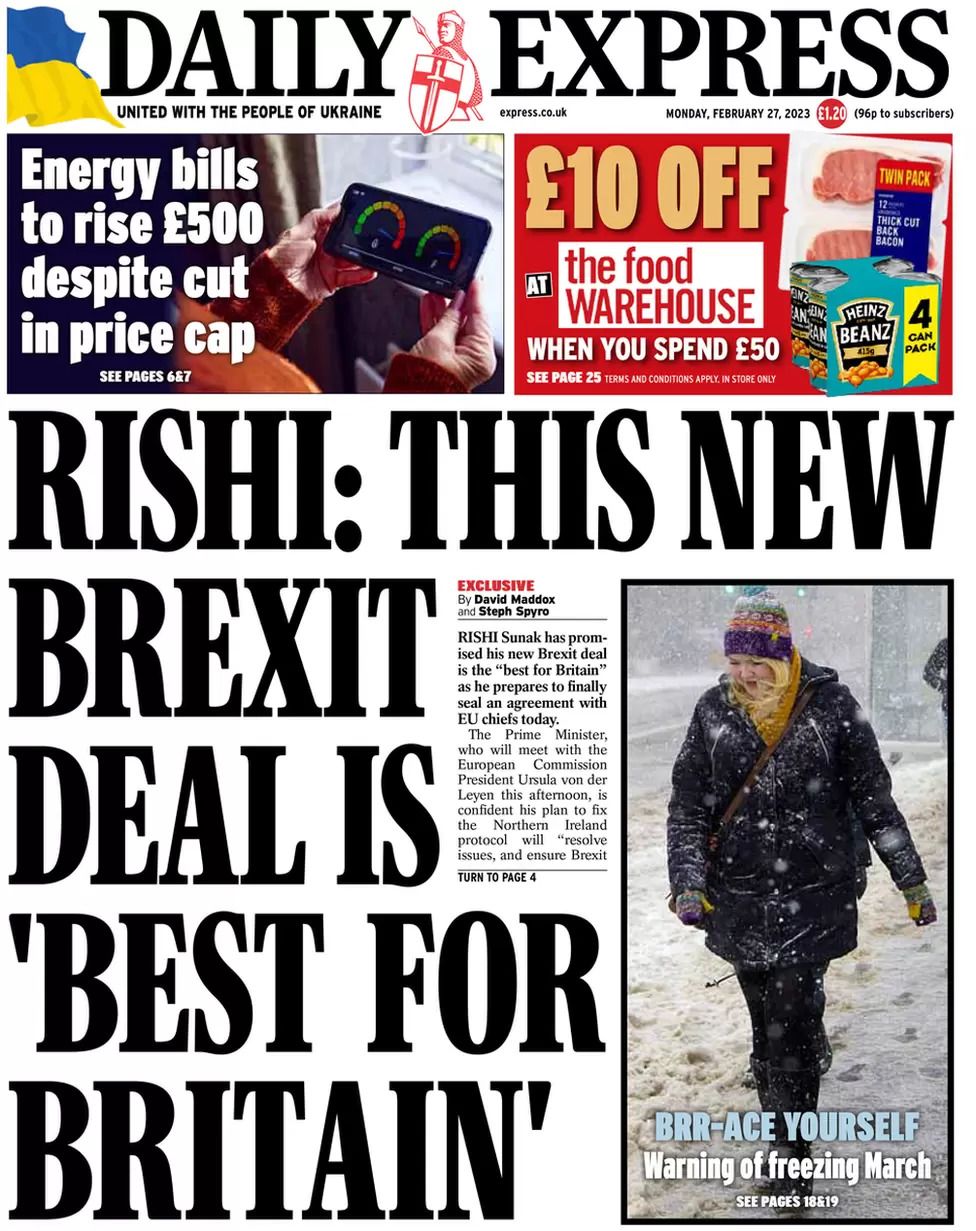 Rishi Sunak's new Brexit deal for Northern Ireland dominates many of Monday's papers, with several front pages featuring the EU's Ursula von der Leyen's visit to Britain. In its lead story, the Daily Express quotes Mr Sunak as saying the agreement is the "best for Britain".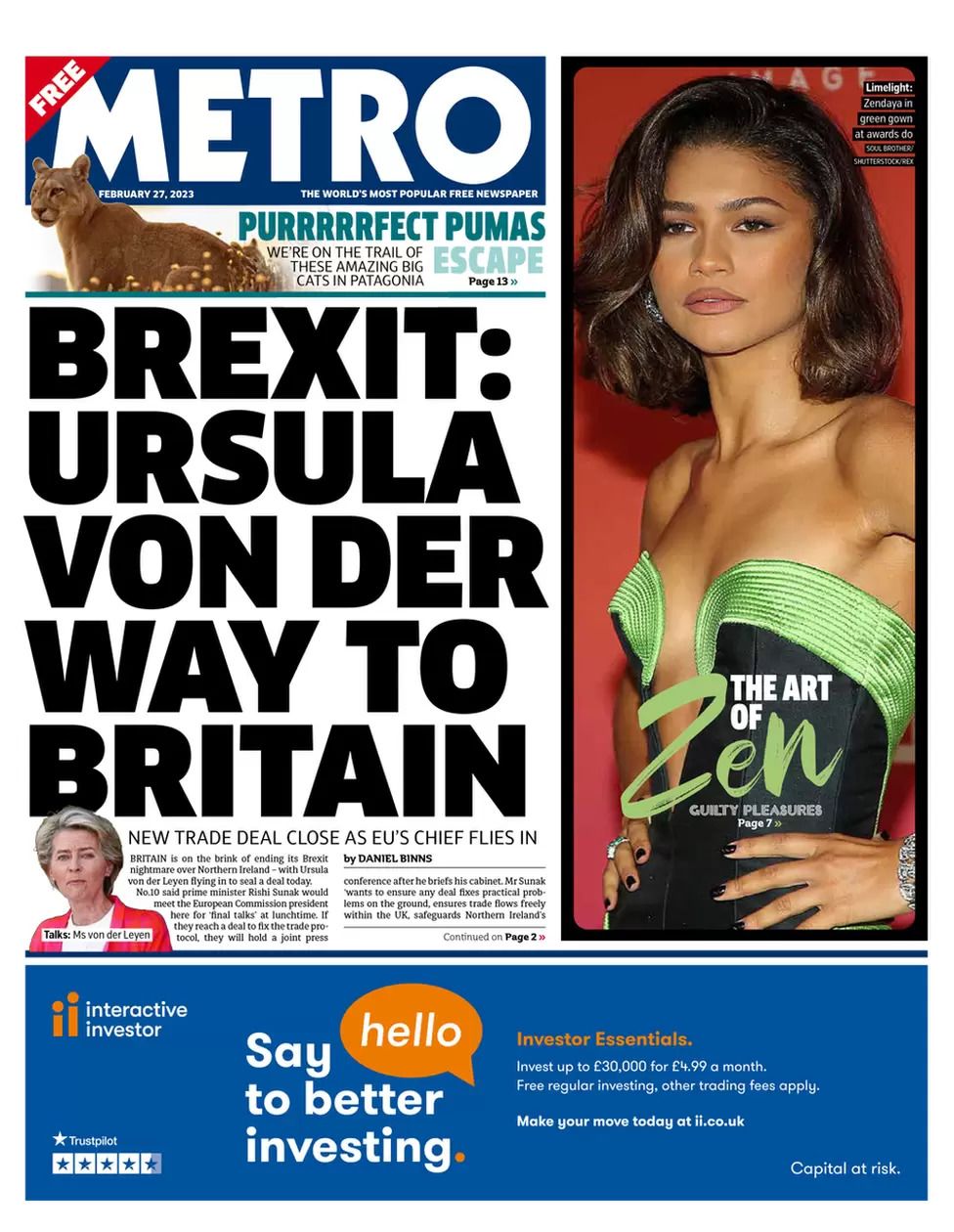 Britain is close to ending its "Brexit nightmare over Northern Ireland", says Metro. The paper reports that the PM will meet the European Commission president for final talks at lunchtime.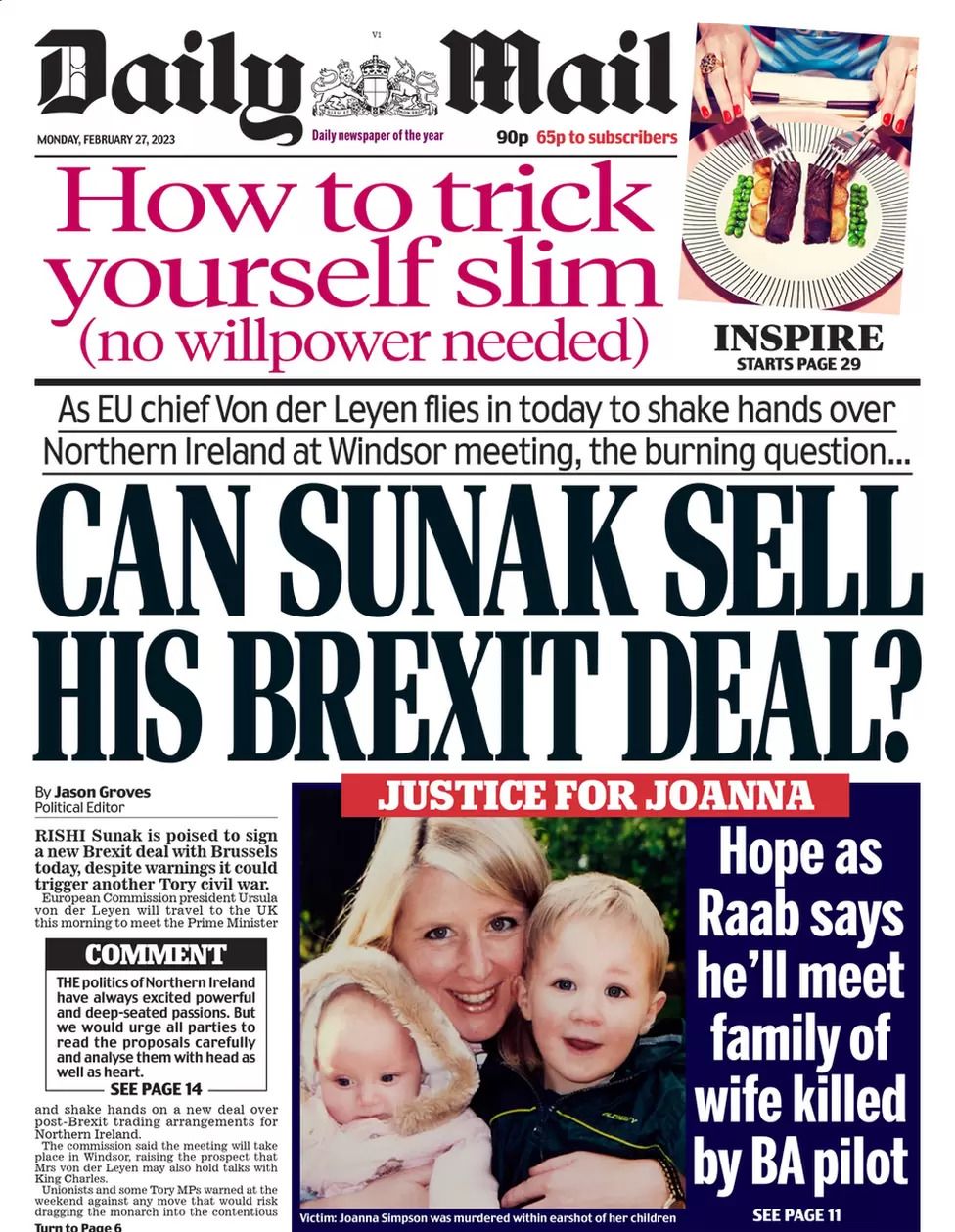 "Can Sunak sell his Brexit deal?" asks the Daily Mail. The paper says the new agreement could trigger a Tory civil war.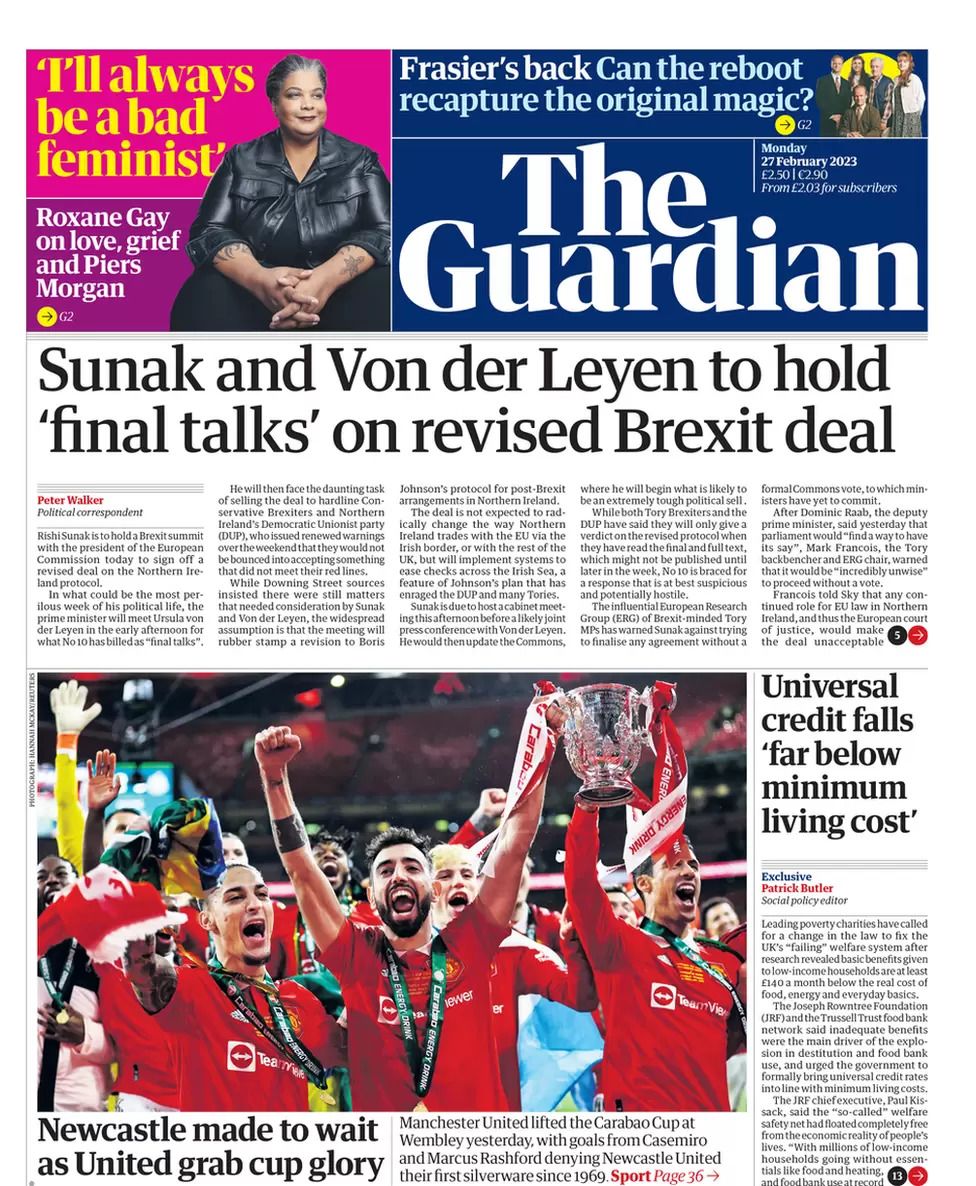 The Guardian says the PM will have to convince hardline Tory Brexiteers and the Democratic Unionist Party (DUP), but both have said they will only give a verdict on the new deal once they have read the full and final text. The paper says No 10 is braced for a potentially hostile response.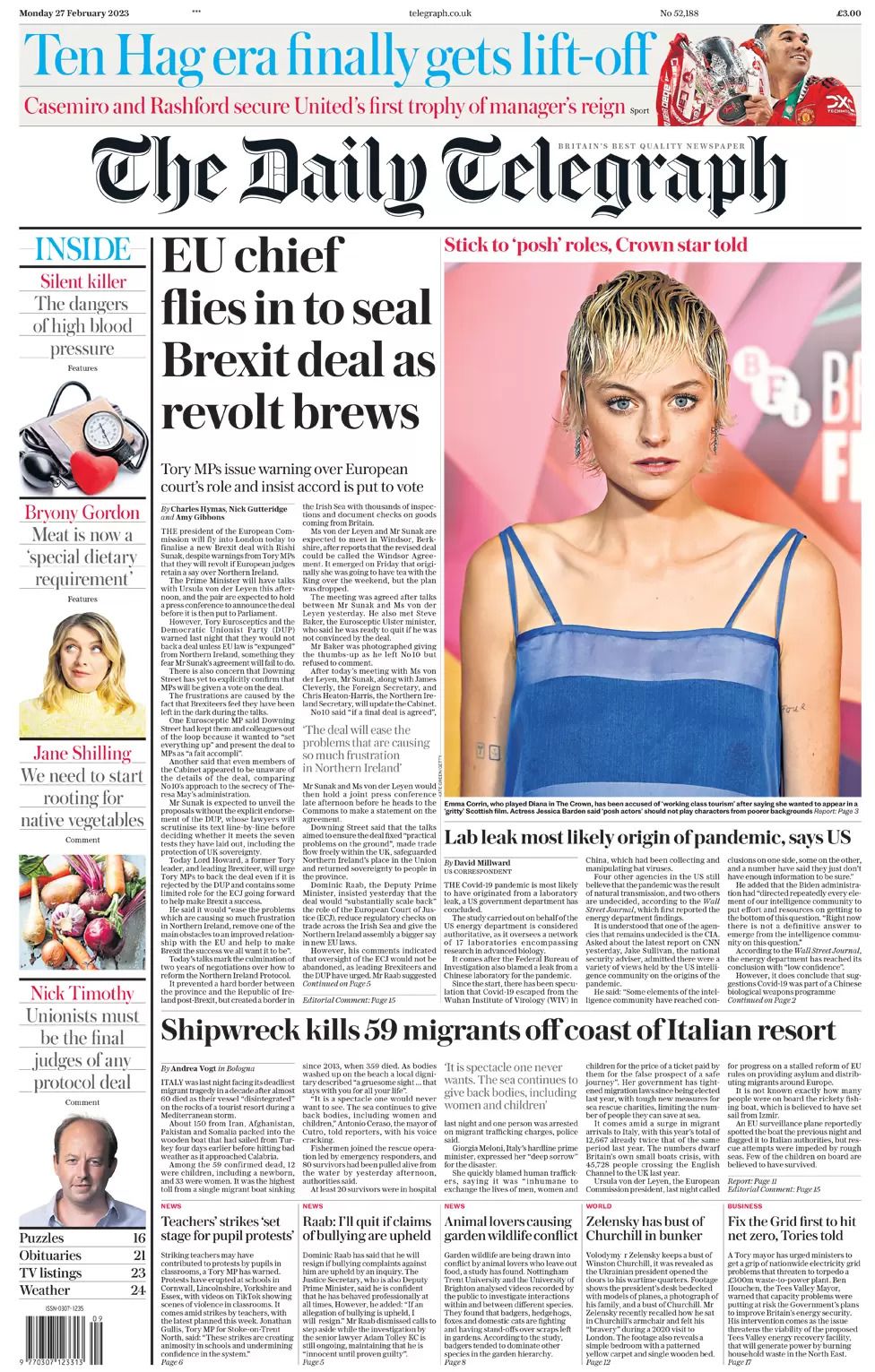 The potential of a Tory revolt over the new deal is also covered in the Daily Telegraph's lead story. The paper reports that Tory eurosceptics and the DUP say they will not back any agreement unless EU law is "expunged" from Northern Ireland. There are also concerns around whether MPs will be given a vote on the deal, it reports.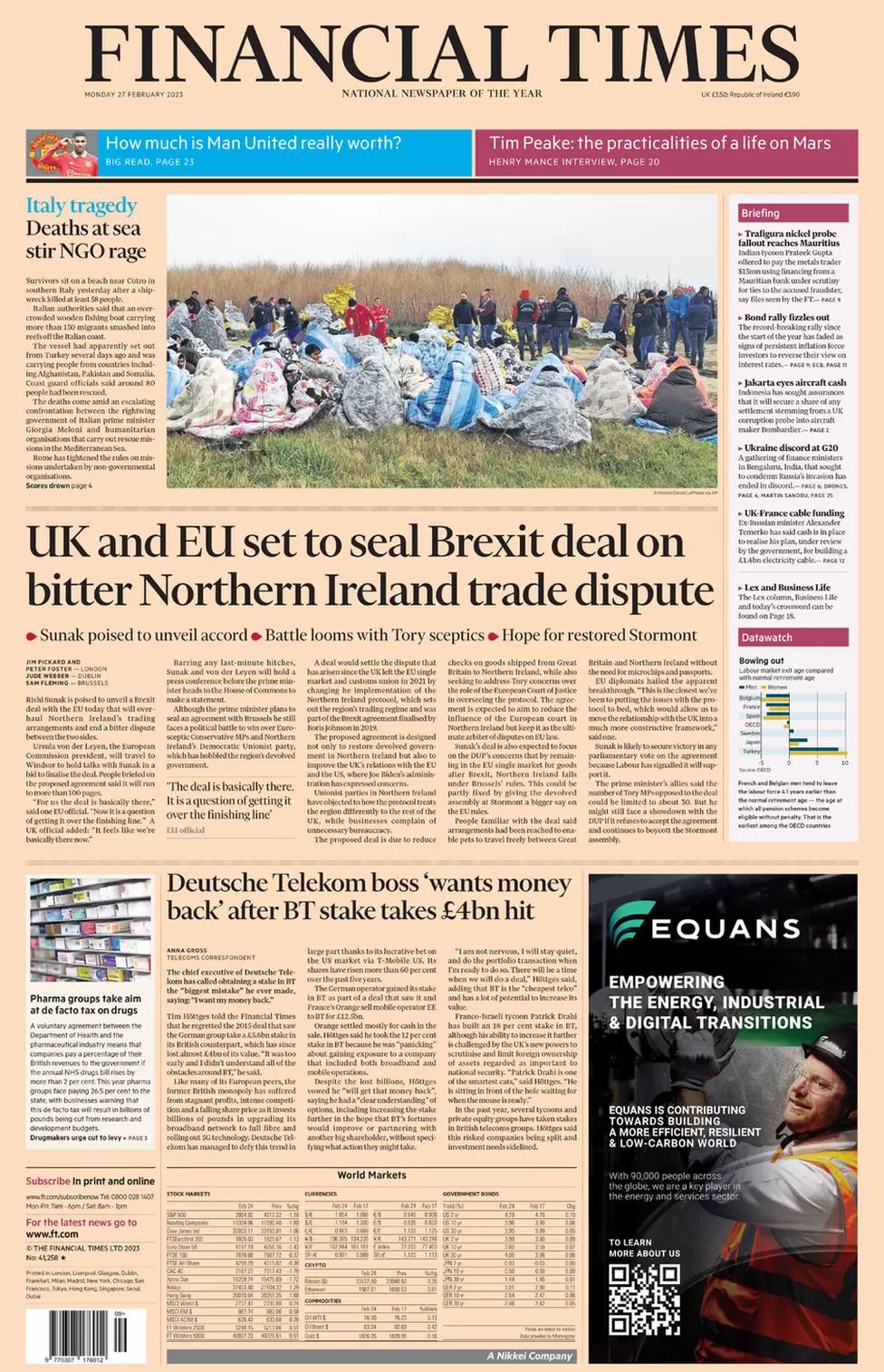 The deal is "basically there", both an EU and UK official tells the Financial Times. The paper says the number of MPs opposed to the deal could be limited to about 30, according to the PM's allies. Elsewhere, the paper features an image of survivors sitting on a beach after a shipwreck killed at least 59 people off southern Italy.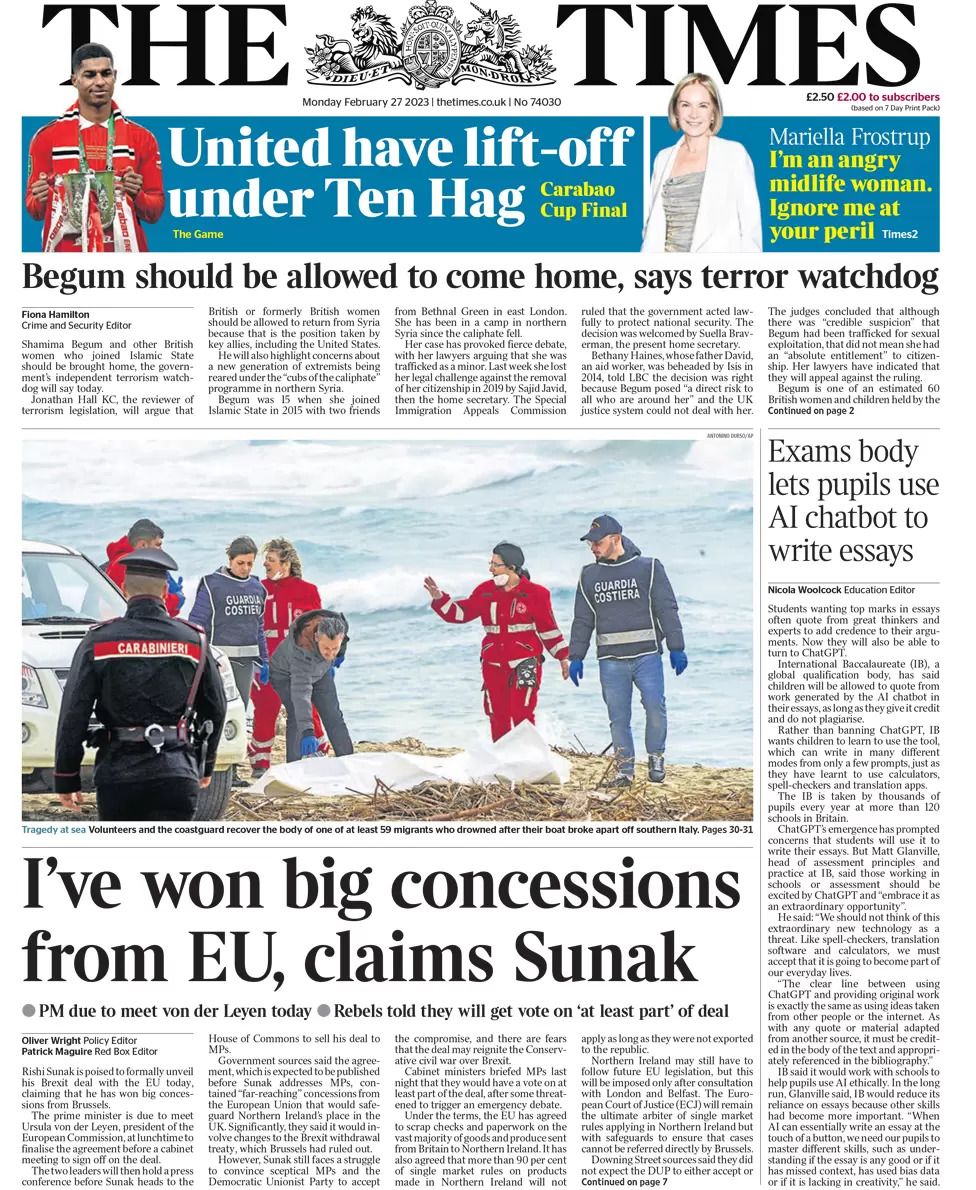 And government sources tell the Times new Brexit the deal contains "far-reaching" concessions from the European Union that will safeguard Northern Ireland's place in the UK. They say it will involve changes to the Brexit withdrawal treaty. Like the Financial Times, the paper's main image is of volunteers and the coastguard recovering the body of one migrant who drowned in the shipwreck in Italy.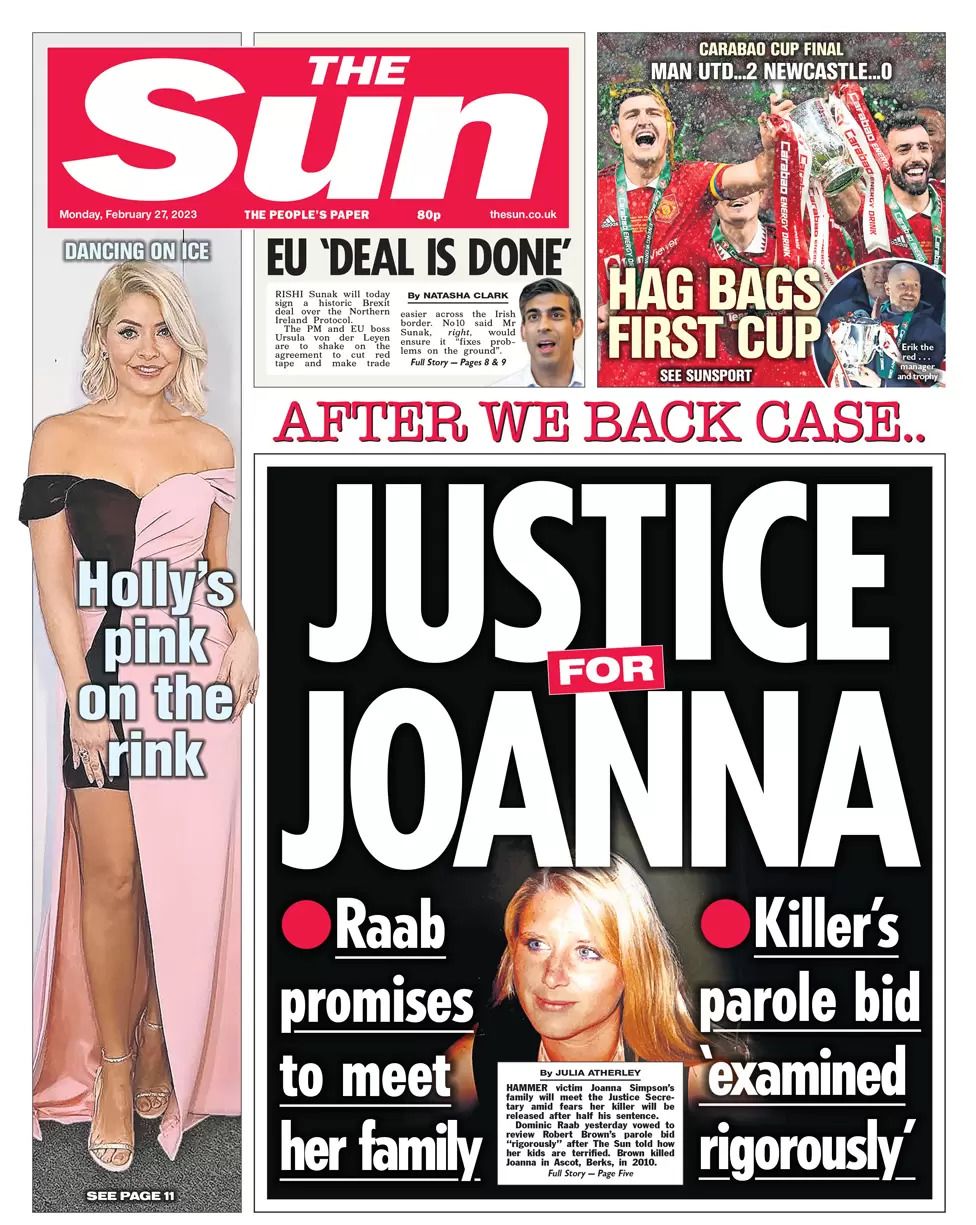 "Justice for Joanna," reads the Sun's headline. The paper reports that the family of murdered Joanna Simpson will meet the justice secretary amid fears over her killer's parole bid.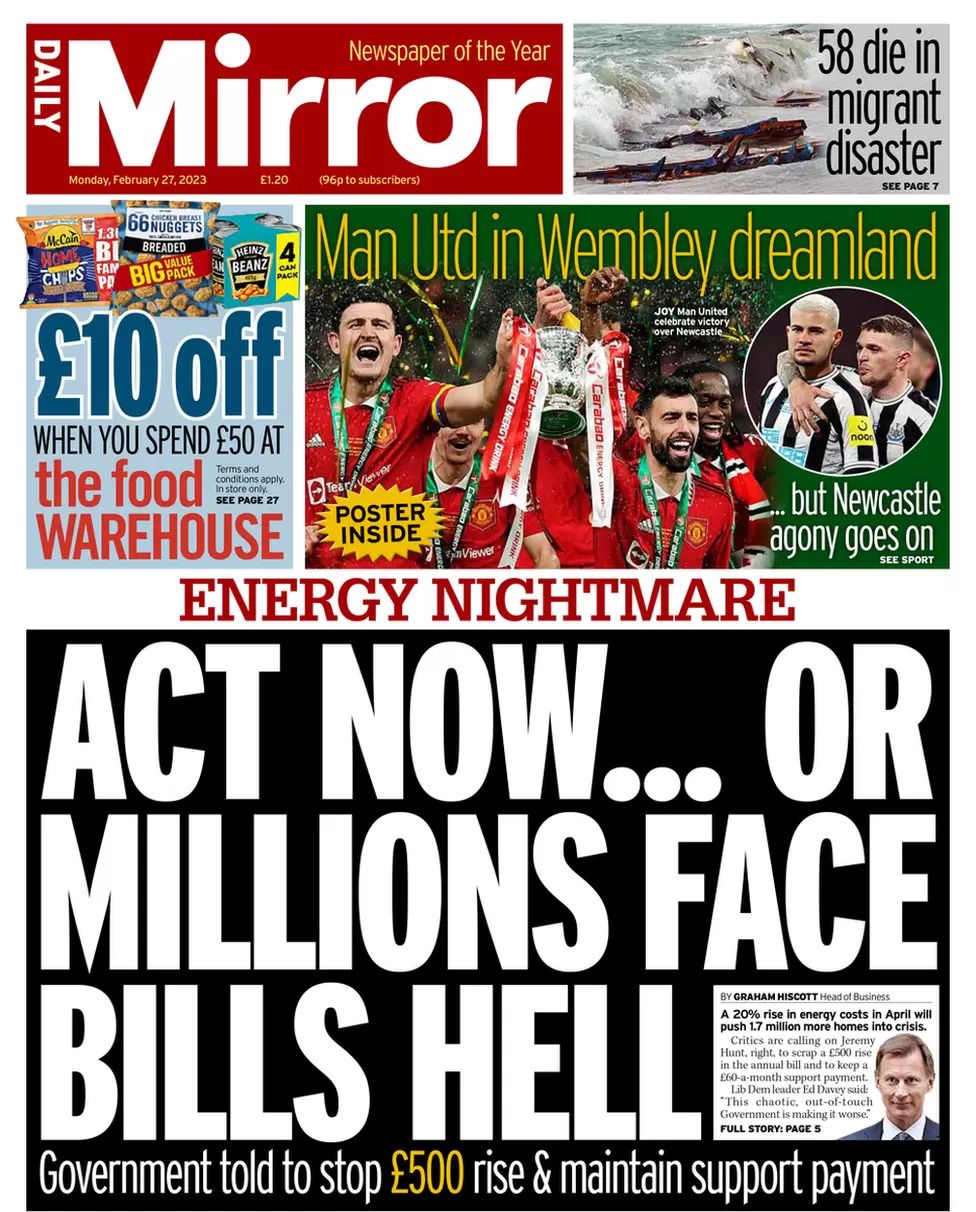 The Daily Mirror reports that a 20% rise in energy costs in April could plunge 1.7 million more households into crisis.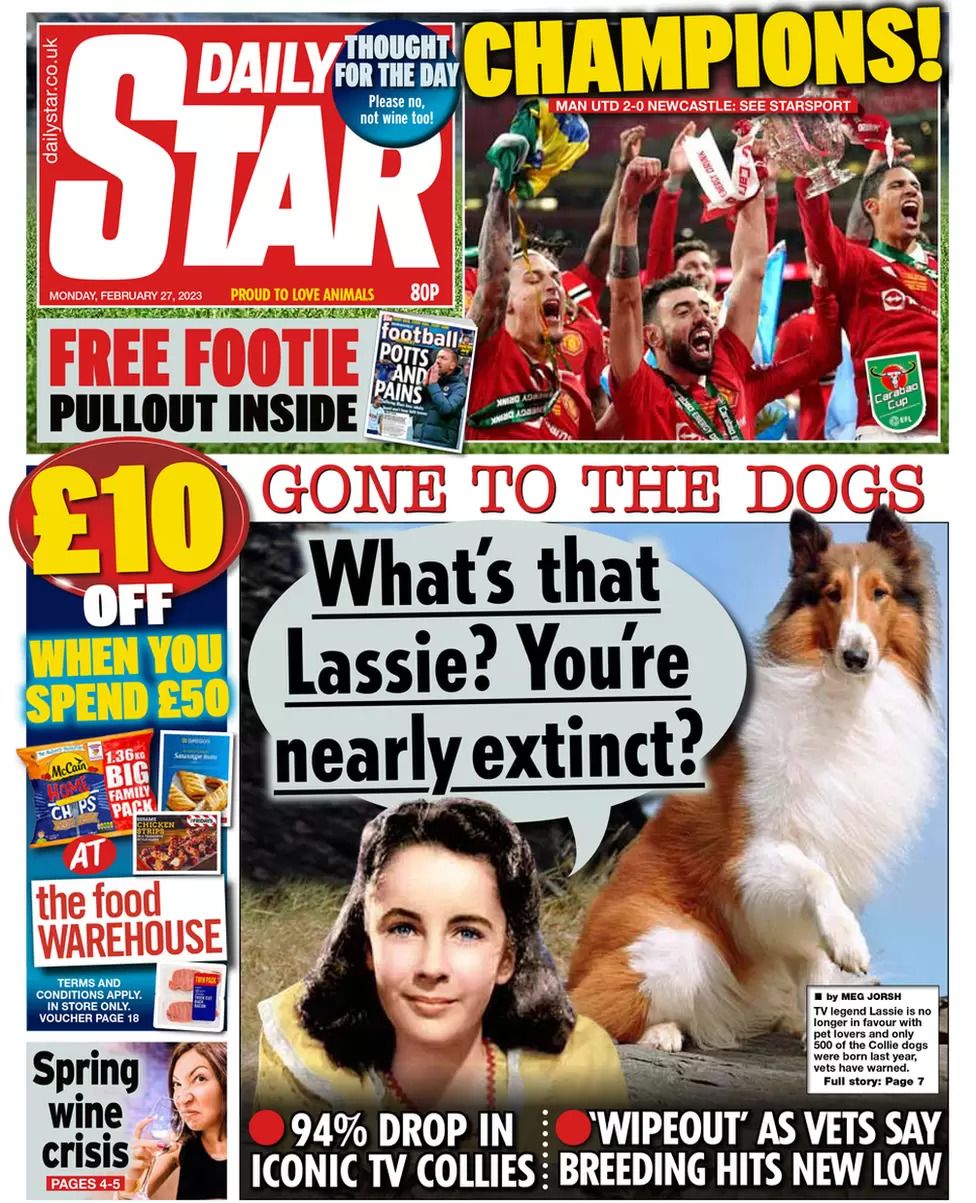 The Daily Star reports that TV legend Lassie, a Collie dog, is no longer in favour with pet owners as only 500 of his breed were born last year.