A man held after a pensioner was set alight as he left a Birmingham mosque has been arrested over a similar attack in west London last month.
An 82-year-old man was set alight outside a mosque in Ealing on 27 February. Mohammed Rayaz was set on fire in Edgbaston on Monday.

Mr Rayaz, 70, suffered severe burns to his face and arms.

Detectives, supported by counter-terror police, are questioning the suspect on suspicion of attempted murder.

In a statement, the Metropolitan Police said both incidents were now being linked and the man had been arrested over the Ealing attack on Wednesday.

Detectives from the Met and West Midlands Police were working closely together to establish the full circumstances.

While counter-terror police were involved, officers were keeping an open mind as to any potential motivation.

"At this stage we cannot speculate around the motive for the attacks, this is a live investigation and our main aim is to make sure communities are safe and that we bring justice for the victims," the West Midlands force said.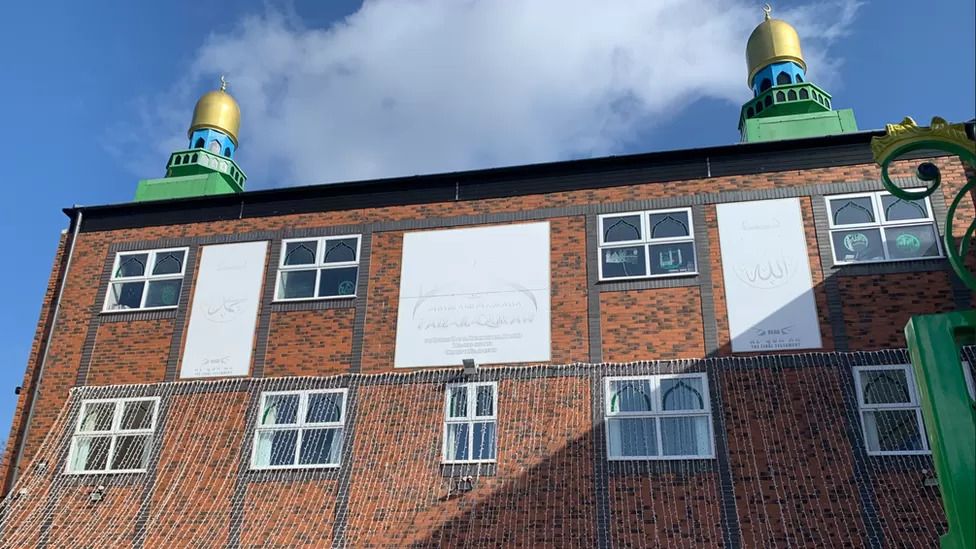 Mr Rayaz was set alight just after he left this mosque in Dudley Road, Edgbaston, Birmingham.

The victim in Ealing received hospital treatment for severe burns to his face and arms in the attack.

West Midlands Police said the suspect engaged the man in conversation as they both left the West London Islamic Centre.

'Abhorrent and malicious'

They spoke for a few minutes before the victim was doused in a liquid, believed to be petrol, and then set on fire.

In a statement on Wednesday, members of the mosque described the incidents as "abhorrent and malicious attacks on two elders within our community" and thanked police for their efforts.

"As we commence the blessed month of Ramadan, our thoughts and prayers are with the victims and their families," a spokesperson said.

The victim, whom they named as Mr Hashi, had been recuperating from his injuries following his release from hospital the next day.

He was lucky to have had a friend waiting nearby in his car at the time of the attack who reacted quickly by putting out the flames and calling the emergency services, the centre added.

Mr Rayaz remains in a serious but stable condition in hospital following a skin graft operation.

The retired factory worker was sprayed with a substance before his jacket was set on fire near his home on Shenstone Road, a short distance from the Dudley Road mosque he had left.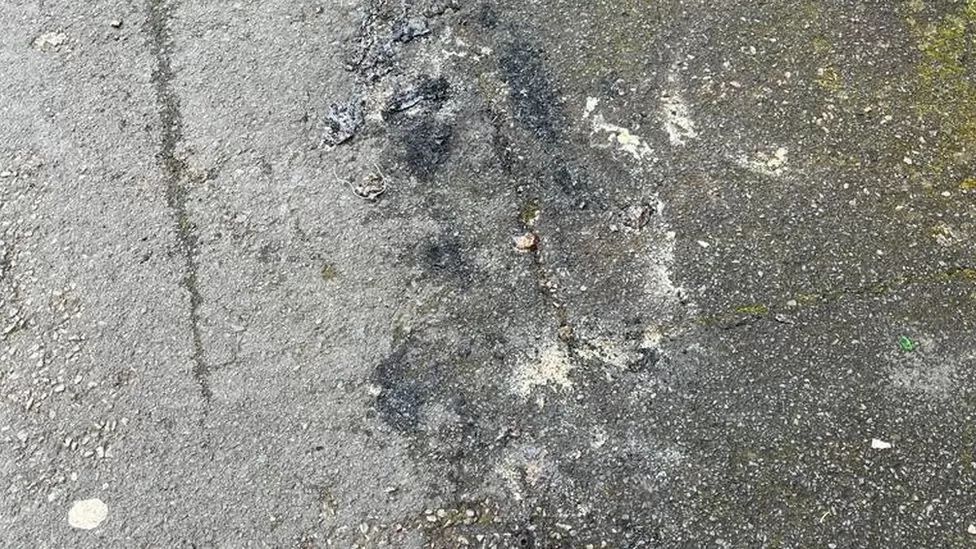 Scorch marks are on the pavement in Edgbaston where the attack happened

MP Shabana Mahmood, who has spoken to him on a video call, said he was "touched at the outpouring of love and support" since the attack.

Family lawyer Shahbon Hussain said he got a text message from Mr Rayaz's son moments afterwards.

"He heard his dad screaming, the family had gone out the house and seen him on fire," he said. "I immediately went over and the police, ambulance and fire brigade were already there."

Neighbours, who said they were concerned by the attack, also helped to put flames out and carry Mr Rayaz to his home.

Ms Mahmood, member for Birmingham Ladywood, organised a community walkabout on Wednesday with police to reassure Muslim communities on the eve of Ramadan.

Mr Hussain, who also chairs the local StreetWatch group, said he collated CCTV and doorbell footage for police via a WhatsApp group of 160 residents.

He added it would take a while for residents to feel safe as Ramadan got under way.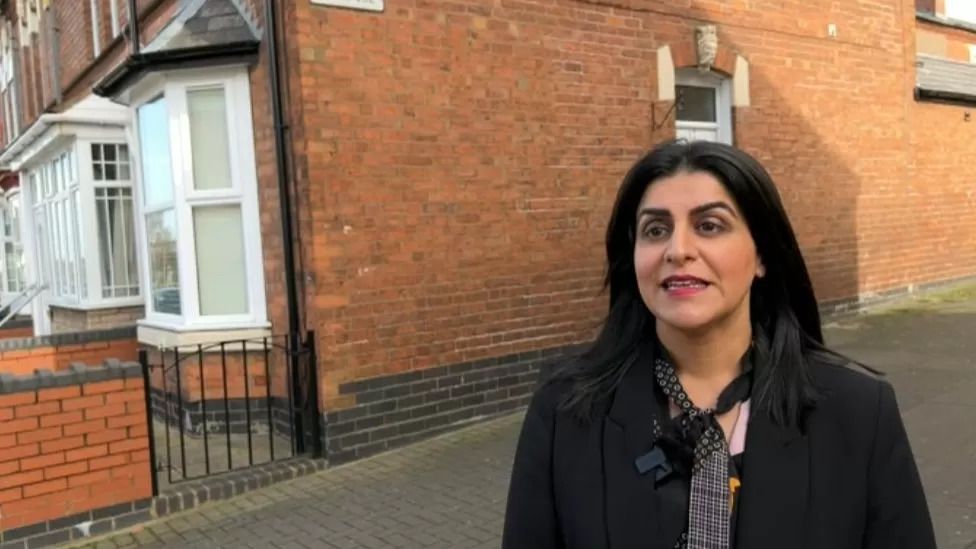 MP Shabana Mahmood said Mr Rayaz was "touched at the outpouring of love and support" he had received since the attack

Regarding the Ealing attack, Ch Supt Sean Wilson, of the Met's West Area Command, said: "We completely understand the shock that resonated throughout the community following this incident.

"Despite a man having been arrested, we continue to be vigilant and urge local people to do the same.

"Highly visible patrols around Singapore Road will continue in the coming days to provide reassurance to local people and I urge anyone who is concerned to approach officers."