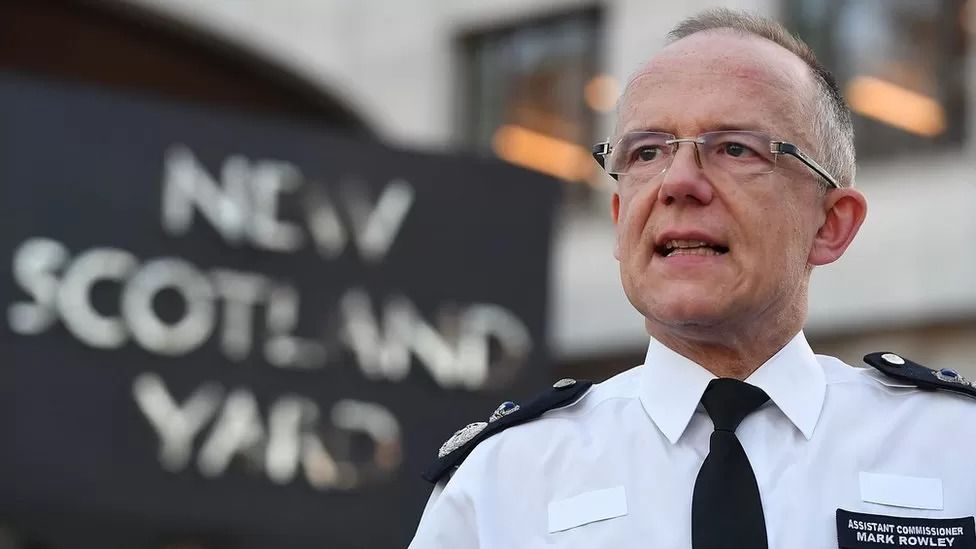 Met Police ask 250 officers with misconduct records to return
The Met has admitted it wrote to more than 250 retired police officers with misconduct records inviting them to re-apply for their former jobs.
It has also been revealed that they wrote to a further 99 officers who retired while under investigation.

The findings were originally revealed by a Freedom of Information request from The Times.

The force has apologised, saying writing to the officers without due checks was an error.

The nature and severity of the misconduct of the officers is not known, or whether any were found to have committed gross misconduct.

The findings follow recent scandals involving serving Met officers who have been convicted of violent crimes.

The letters were sent as part of the Met's "enhanced return scheme", which awards officers full pay, alongside their pension.

The Met confirmed to the BBC 848 letters were sent in the year to last June to "recent" retirees. A further 2,364 who had retired up to five years ago were issued in October 2022.

Out of the officers that had been contacted, 99 had retired while under investigation for misconduct.

There were 253 officers contacted that had been previously disciplined, including receiving a warning, under misconduct proceedings.

Out of the target of 300 to recruit since the drive began, as of 21 December 2022, six were recruited.

None of the six officers recruited have recent or live misconduct warnings on file, the Met said.

One officer had received a warning that expired in 2012, however, they have been subject to the full vetting process in line with guidelines and received "Commander level endorsement".

A Met Police spokesperson said: "Last year we sent out more than 3,000 letters to former officers who had retired in the last five years as part of our work to attract more experience back into the Met.

"Writing to these former officers without more effective checks was an error. We would like to apologise.

"We identified this error in October 2022. Since then no further letters have been sent. Every person offered the opportunity to return to the Met is subject to full vetting and pre-employment checks.

"One officer re-joined where our vetting process identified a written warning in 2011. It was assessed as not affecting their suitability for employment."

The force is trying to recruit 4,500 new officers by the end of March. However, Commissioner Mark Rowley questioned whether rapid hiring was "wise" and would bring "the right people" into the force.