Flu jabs, furniture, food and drink are just some of the items in short supply due to a nationwide lack of lorry drivers. Covid, Brexit and tax changes have all contributed to the estimated shortfall of 100,000 qualified drivers.
What is it like for a company struggling with a lack of drivers, and how do the workers trying to fill the gap feel about the industry?

'It's a game of musical chairs'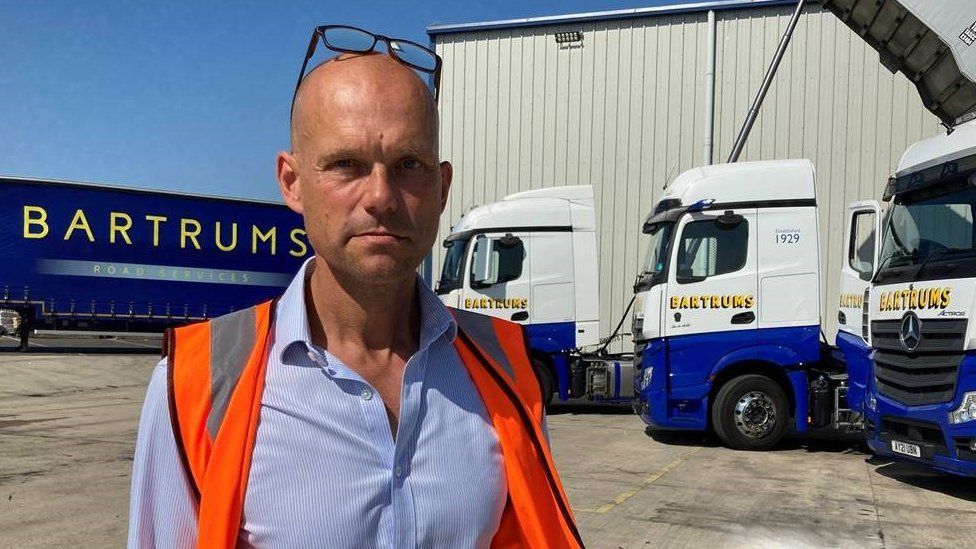 Tremanye Johnson from Bartrums Bulk Haulage, based in Eye, Suffolk, says problems started for them around Easter.

"At that point we wanted to get the full fleet out because work had picked up and we realised things had changed fundamentally and we couldn't because we didn't have enough drivers," the operations director says.

"Initially we thought that was associated with the Easter peak but that's carried on."

On Monday about 20 of their 160 trucks were not out on the road due to the lack of drivers.
"The competition in the market place is intense so there aren't enough drivers. It's a game of musical chairs at the moment," he says.

He says competitors are offering £5,000 signing-on bonuses to drivers, but that does not fix the long-term problem.

"For about 20 years now people are not leaving school wanting to become a driver.

"Problems loomed in the mid-2000s, we had the makings of a driver crisis then, but the expansion of the EU brought an influx of foreign nationals who were very happy to support the UK labour shortage.

"But they've gone back, with the pandemic and Brexit they wanted to go home."

He says Bartrums is carrying out in-house training to try and fill the shortage.

Companies need to "treat the drivers fairly and make them feel valued", he adds.

'It's a very good career'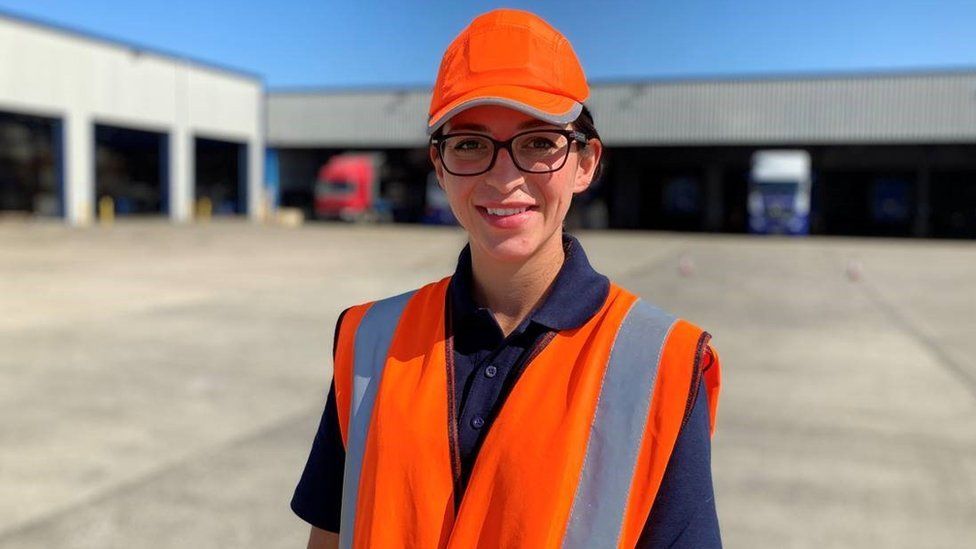 Yasmin Jobsz is training to become an HGV driver at Bartrums and has been learning the ropes for two weeks.

"There are a few parts to it but I'm enjoying the training," she says.

She describes the experience of driving a lorry as "a nice feeling, as you are up there a little bit, being above everyone".

The trainee from Newmarket also works as a jockey and is getting her HGV licence so she can drive horse transporters.

Ms Jobsz says the job is attractive as she has a "good mix of being alone and meeting other drivers at drop-offs and stops".

"It's a very good [career] especially for ladies."

'Licence bottleneck holding us back'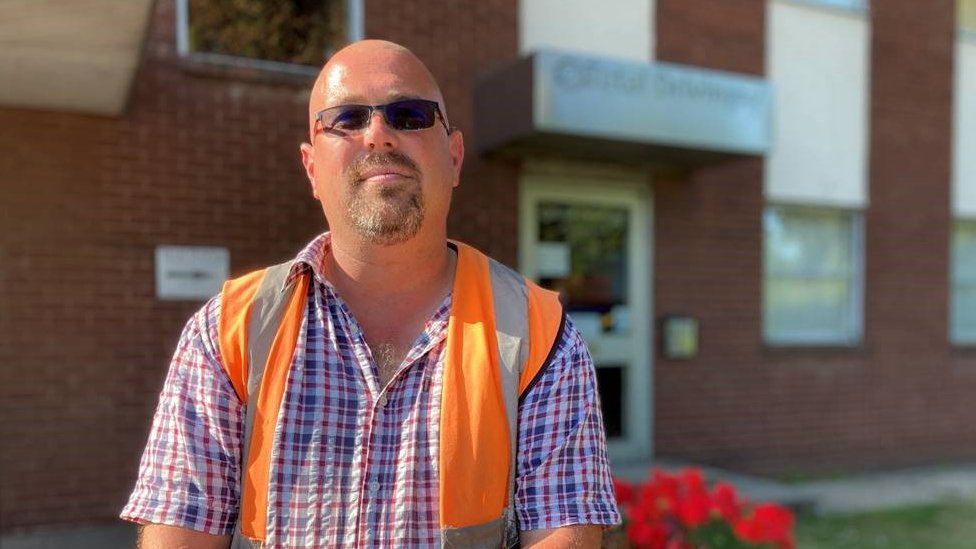 Anthony Horsham runs Total Driving School in Stowmarket and says they have been "very busy" training new recruits.

He says there are "couple of bottlenecks along the process", including the issuing of provisional licences.

"It's really holding us back getting people on the road and getting stuff on the shelves," he says.

The DVLA said in a statement that it was prioritising HGV provisional licence applications, which are being issued in about two weeks.

"If medical investigations are needed there may be longer delays.

"There are delays in processing paper applications due to recent industrial action and social distancing requirements," it said.

'Lorry licence absolutely invaluable for me'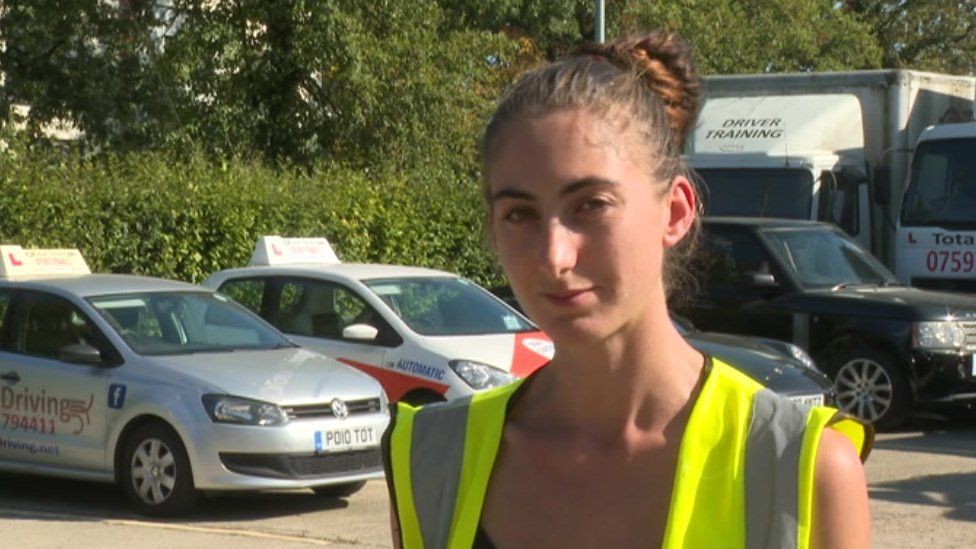 Katherine Stanier is currently training in Stowmarket for her HGV licence.

"It's really difficult, a lot more difficult than driving a big car, the day [training] has been mentally draining,"she says.

She says she can understand why lorry driving is not seen as an attractive job but "it's such a valuable tool to have".

"Pay is going up, the hours are all regulated, it's just unsociable working hours rather than long hours.

"I've waited a long time to do this but it'll be absolutely invaluable for me now," she adds.