London's electric vehicle revolution was given a big boost on Thursday by plans for 100 new ultra-rapid charging points.

Mayor Sadiq Khan said City Hall and Transport for London would release land near the capital's Red Route main road network to increase the number of "on the go" chargers for taxis and business and emergency vehicles.

He was due to speak on Thursday afternoon at the Evening Standard's first Plug It In summit, bringing together experts, innovators and policy makers to lead the conversation on driving the capital's switch to electric vehicles and develop a global "electric city" blueprint.

London leads the UK in its provision of public charging points, with one for every four electric vehicles registered in the capital.

Of the 34,637 charging points in the UK, 11,028 are in London – including 820 rapid or ultra-rapid chargers, which can deliver up to a 200-mile top-up charge in 20-30 minutes.

But while London has the largest number of chargers per head, it is only eighth best of the UK regions or nations when it comes to rapid (or faster) chargers, with a rate of 9.1 per 100,000 people.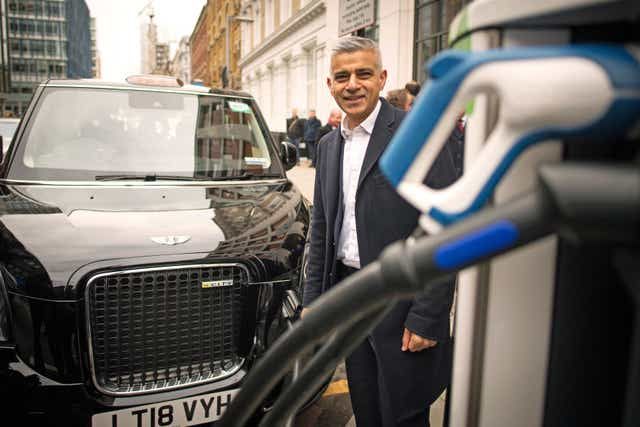 Sadiq Khan at the launch of a London rapid charging network for electric vehicle
Mr Khan, who has pledged to deliver a "net zero" city by 2030, said London was nevertheless ahead of other European cities on rapid chargers – and pledged to deliver more.
Contracts to install the first 25 ultra-rapid charging points will be put out to tender next week, and 75 more will follow by the end of April. The aim is to have all 100 operational by the end of 2023.
Mr Khan was expected to say: "I'm in no doubt that the shift to electric vehicles is imperative to cleaning up our air and bringing down harmful emissions.
"As a city, we've travelled an impressive distance in a relatively short period of time in terms of rolling out the necessary infrastructure and encouraging the uptake of electric vehicles. But the gravity of the threats we face from the climate crisis and toxic air pollution demand that we now redouble our efforts and go even further, even faster.
"It's vital we don't take our foot off the pedal now and lose momentum. Freeing up public land to deliver more charging points, and charging hubs, will be crucial to hitting and, hopefully, exceeding this target."
Mr Khan's strategy is for 40,000 to 60,000 charging points by 2030 – with about one in 10 being rapid chargers. Building the network is expected to create 4,500 jobs.
The number of public chargers in London – typically in lampposts, on street or in car parks - has increased by 40 per cent in a year.
Westminster is the borough with most (1,494) while Bexley and Harrow have least, each with 46.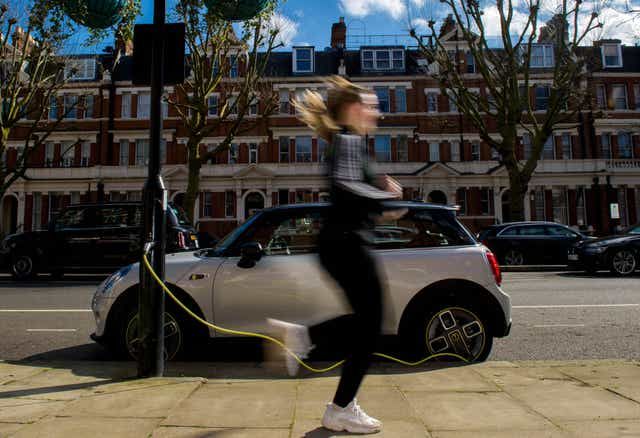 A woman runs past an electric Mini Cooper charging on Sutherland Avenue, London
Other speakers at the Design Museum event included designer Paul Priestman, Andrew Brem, the UK general manager of Uber, Jonathan Goodman, head of Polestar UK, and Christina Calderato, director of transport strategy at TfL.

Mr Khan, who plans to go electric when he next upgrades his car, wants to make it "easier and more convenient for Londoners" to switch.

He sees electric vehicles as a key form of transport for journeys that can't be walked, cycled or made by public transport – but wants to reduce all car traffic by 28 per cent by the end of the decade.

He said London should be "proud" of how much had been achieved in going electric.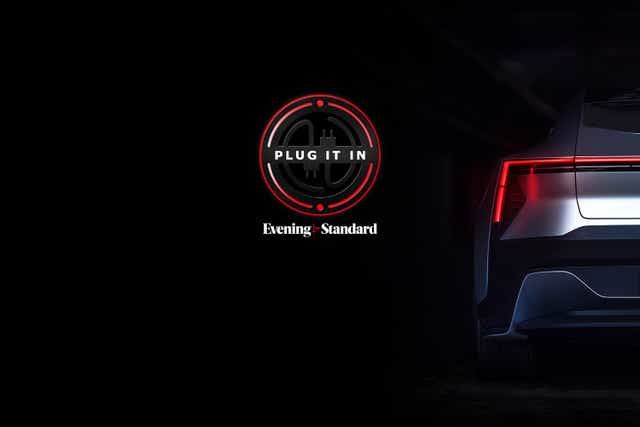 "One of the things that is wonderful about our city is the transformation in the last few years in relation to more electric vehicles and the increase in sales and the increase in the [charging] grid," he said.

"But we can't stand still. We need more electric vehicle charging points. We need more rapid charging points.

"Manufacturers having the confidence of knowing there is a market for this will mean the price coming down. That's why it is really important we lobby the Government to give us more support but London is leading the way."