London Fire Brigade is "institutionally misogynist and racist", according to a damning review into its culture.
A black firefighter had a noose put by his locker, while a female one received video of a colleague exposing himself.

The independent review was established by the London Fire Commissioner after a trainee firefighter took his own life in August 2020.

Commissioner Andy Roe said there was no place for discrimination, harassment and bullying in the brigade.

"From today it will be completely clear to all staff what behaviour isn't acceptable and what the consequences will be," he added.

The review, conducted by the former Chief Crown Prosecutor for north-west England, Nazir Afzal, concludes that unless the "toxic culture" is tackled then other firefighters will take their own lives.

It lists a number of instances of abuse and poor behaviour at almost all levels of London Fire Brigade (LFB), including:

* Multiple cases of bullying "and the targeting of ethnic minorities and women" with some complaints not investigated

* Women "sexually taunted", including one who received video calls from a man exposing his genitalia

* Men "huddled around a screen watching porn" at some fire stations

Talking to the BBC, Mr Afzal said the report made for "grim reading".

"We've heard example after example about women who were harassed or sexually assaulted - constant sexual taunting to the point that I am now saying that the London Fire Brigade is institutionally misogynist," Mr Afzal said.

"In addition to the misogyny, there is an enormous amount of racism. One black man had a noose put up above his locker, another Muslim officer had bacon rolled on his plate before he ate.

"Women told us they were told [by male firefighters]: 'We want to get you out of here, we don't want you to be a fire officer.' It goes back to the whole fireman concept.

"I sat with a very senior female officer who said to me, through tears, that whenever she goes through a dangerous incident, she's always thinking: 'Will the men have my back? Will the men around me protect me given how they have treated me back at the station?

"If they feel they can't trust the men around them because of their behaviour or misbehaviour and worse, then they aren't safe and neither are we."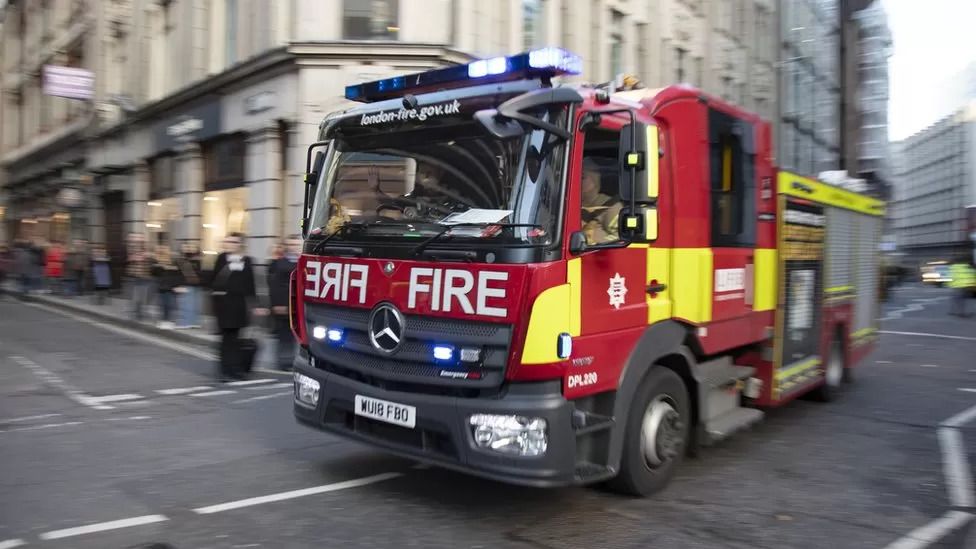 The behaviour of some staff left "left a clear trail of psychological harm", the report found

The report also found that while there was often "considerable sensitivity" in the brigade around issues of race, there appeared to be "a worrying blind spot" concerning misogyny and sexism.

One firefighter told the review that she advised her female friends not to let male firefighters in the house to give safety advice because "they go through women's drawers looking for underwear and sex toys".

The review recommends that firefighters now wear body-worn video for home visits.

The behaviour of some brigade staff left "left a clear trail of psychological harm", the report said.

Even seniority appears not to have insulated some women from abuse: former Commissioner Dany Cotton, who became the first woman to lead LFB, said she had received death threats following an anti-sexism campaign she was promoting.

Despite a series of failings, the review found that most participants thought their workplace was "supportive and friendly".

It also found examples of "good leadership" including people who "went out of their way to build inclusive environments and operate a zero-tolerance policy around discrimination" but described it as "uneven and patchy" across the brigade.

Black, Asian and minority ethnic staff felt they "must work twice as hard to be seen and heard", the report said, adding that non-white staff were more likely to be disciplined and less likely to be promoted.

In one instance a Muslim firefighter was spoken to in an Indian accent by his colleagues and had a piece of bacon put in his sandwich.

When he transferred to another watch, his colleagues put a pork sausage in his pocket, the report said. He subsequently had a terrorism hotline sticker placed on his locker, but his complaints were dismissed. He eventually collapsed at work and was admitted to hospital, and has since been diagnosed with PTSD and has had suicidal thoughts.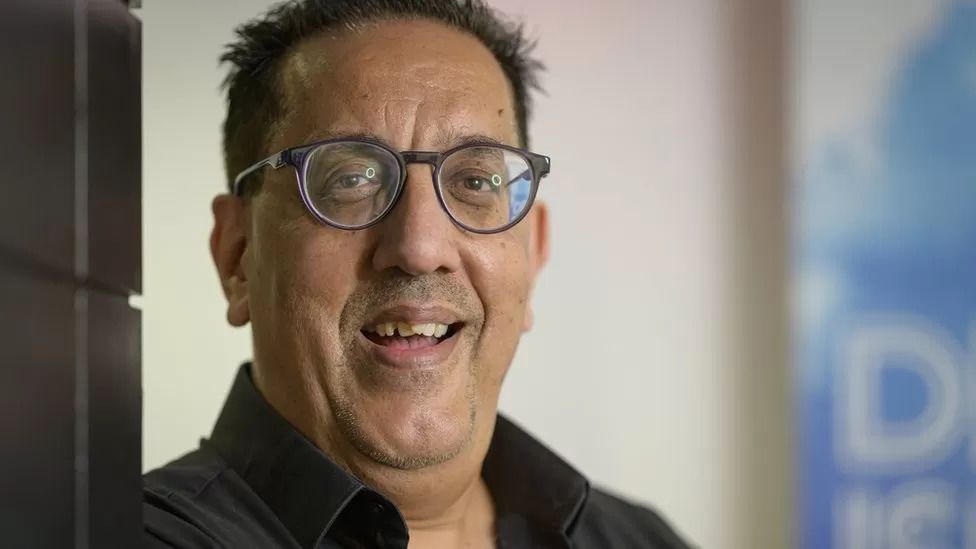 The review, written by Nazir Afzal, concludes that unless the "toxic culture" is tackled then other firefighters will take their lives

The Grenfell Tower fire is described as having a "seismic impact on the culture of LFB", particularly on the mental health of staff.

North Kensington fire station, which is less than a mile from the tower, was "widely recognised as a supportive station with a strong and diverse culture".

Mayor of London Sadiq Khan said: "The findings of Nazir Afzal OBE's review must be nothing short of a watershed moment for the London Fire Brigade. The details published today of institutional misogyny, racism and discrimination are abhorrent.

"Londoners, including firefighters and other staff, who have been let down by those who should have supported them have every right to be angry, as I am."

Mr Roe added: "I am deeply sorry for the harm that has been caused. I will be fully accountable for improving our culture and I fully accept all of the 23 recommendations."
London Fire Brigade report: "If female firefighters aren't safe from men, neither are we"