The chairman of JD Sports has rejected criticism of a large bonus he received after the retailer benefited from millions of pounds in Covid support.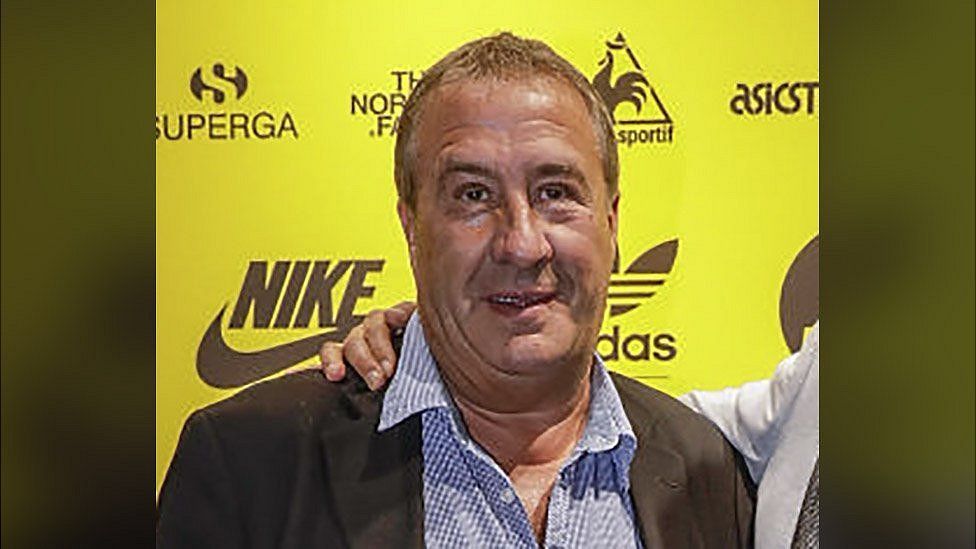 JD Sports executive chairman Peter Cowgill
Peter Cowgill told the BBC that the "lion's share" of the £4.3m bonus related to work done pre-January 2019.

He also rejected suggestions the firm should repay furlough money.

Shareholder advisory group Glass Lewis has urged investors in the sportswear chain to vote against what it calls an "inappropriate" pay policy.

Shareholders will get a chance to vote at JD Sports' annual general meeting on 1 July, although this would not be binding.

Mr Cowgill told the BBC's World at One programme that the pay boost in 2020 resulted from a long-term incentive share plan (Ltip), and that he had received only one payout from the scheme in the past eight years.

"Over that period the [firm's] profits went from £82m to £420m," he added.

Mr Cowgill said the firm had correctly used the furlough scheme to support jobs, and should not volunteer to pay it back as rivals Primark and Asos have done.

He said Primark was part of a larger firm, AB Foods, whose profits benefited from strong sales of food last year, while Asos was a pure online player which did not have the same overheads.

Mr Cowgill said it was possible investors might vote against his pay package, but added: "Why would you when the company has progressed, it's provided increasing levels of employment throughout?

"It's expanded internationally, it's created continued growth."

As a non-essential retailer, JD Sports' shops were closed for long periods during the pandemic and the firm received £61m through the UK furlough scheme and an estimated £38m in business rates relief.

It has also benefitted from an additional £25m in wage support from other countries where it operates. JD Sports was also provisionally granted an emergency £300m loan from the Bank of England, although the company points out that it was, in the end, not needed and never accessed.

At the same time, the chain saw its revenues rise in 0.9% last year to £6.1bn as its sales shifted online, although its pre-tax profits fell 7%.

Mr Cowgill's bonus was agreed in January 2019 and several instalments were deferred due to the pandemic, then subsequently paid.

Taking this into account, he said his bonus last year was actually £1.3m - down 75% on the previous year.