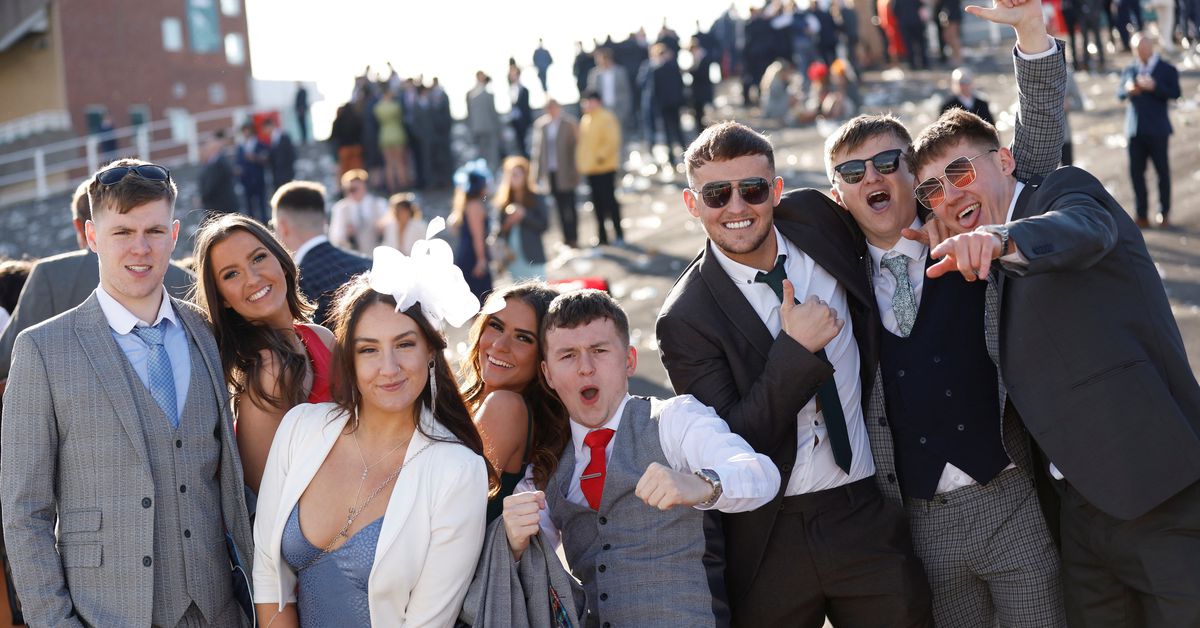 Horse racing-Jockey Club removes formal dress codes at the races
Britain's Jockey Club removed formal dress codes from its 15 racecourses on Thursday in a push to make racegoing more accessible and inclusive.
The courses include Aintree, Epsom Downs and Cheltenham which all host highlights of the British sporting and social calendar.

The Jockey Club said morning dress or formal daywear will still be required on Derby Day at Epsom for those in the Queen Elizabeth II Stand.

'Ladies' Day' at Epsom is also famous for fashion finery and beautiful and often bizarre headwear.

Offensive clothing and replica sports shirts will not be permitted but racegoers were otherwise encouraged to "dress as you feel most comfortable and confident".

"Horseracing has always been a sport enjoyed by people from all different backgrounds and it's really important to us to be accessible and inclusive," said Jockey Club chief executive Nevin Truesdale.

"We hope that by no longer placing an expectation upon people of what they should and shouldn't wear we can help highlight that racing really is for everyone.

"It has been clear to us that enforcing a dress code seems rather outdated in the 21st Century in the eyes of many of our racegoers."

Truesdale said racegoers were welcome to dress up but it was a common misconception that it was a requirement.

"In fact, even at really high profile days like the Cheltenham Festival, that has simply not been the case and our only recommendation has been to dress appropriately for the weather," he said.

"We now hope to get rid of any ambiguity or uncertainty and simply let people know that whatever they feel comfortable wearing they'll be welcome to join us on a raceday."